The new Director's Catalyst Fund was launched in 2016 with the support of donations, and aims to support early stage projects and innovation for early career researchers. This is often the key to supporting applications for securing highly competitive external funding.
The fund will support high-quality research projects relevant to LSTM research strategic priorities and will provide pump-priming for new and innovative ideas and projects.  The awardees will benefit from mentorship and support from senior academic colleagues, enabling us to nurture LSTM's research leaders of the future.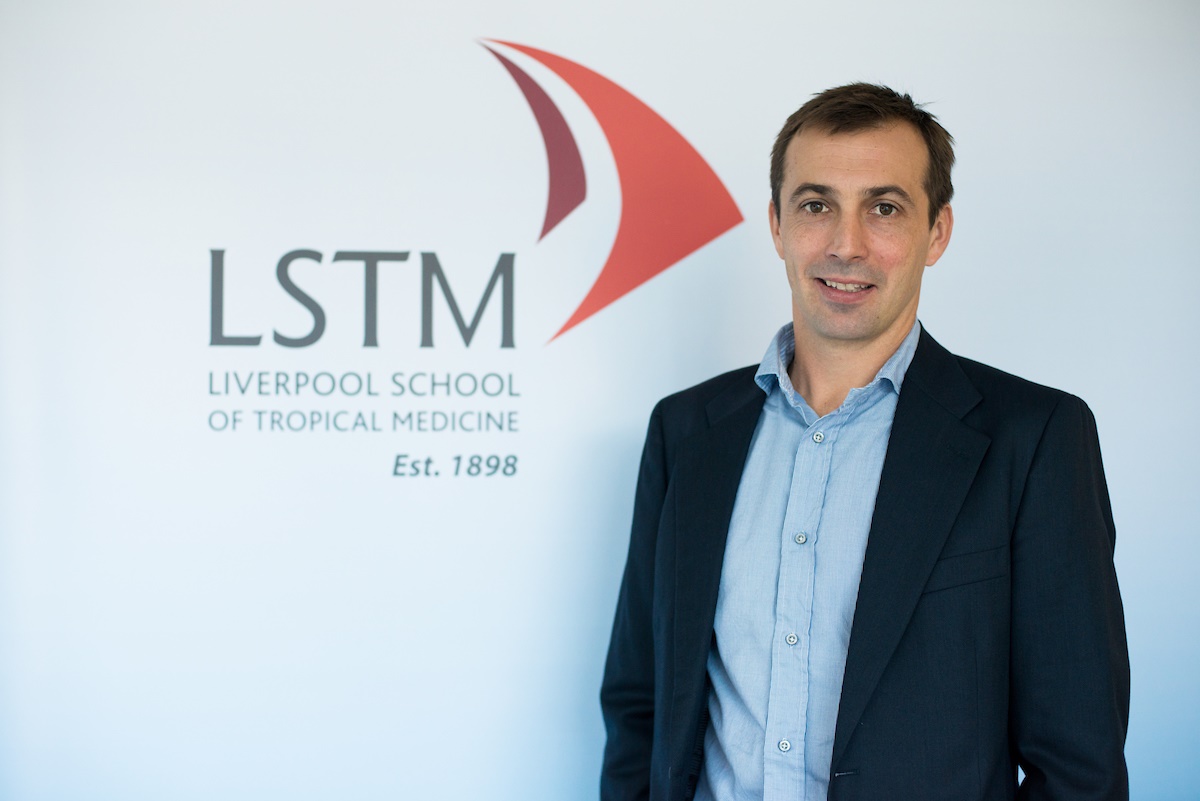 "The Director's Catalyst Fund is intended to support early-career researchers and accelerate their transition to future international leaders.  We seek to fund high-quality research projects relevant to LSTM research strategic priorities.  Awardees will be provided mentorship and an excellent research environment to support their development needs and increase their chances of success" 
Professor Giancarlo Biagini, Chair of LSTM's Research Committee
---
 The inaugural funding awardees 2017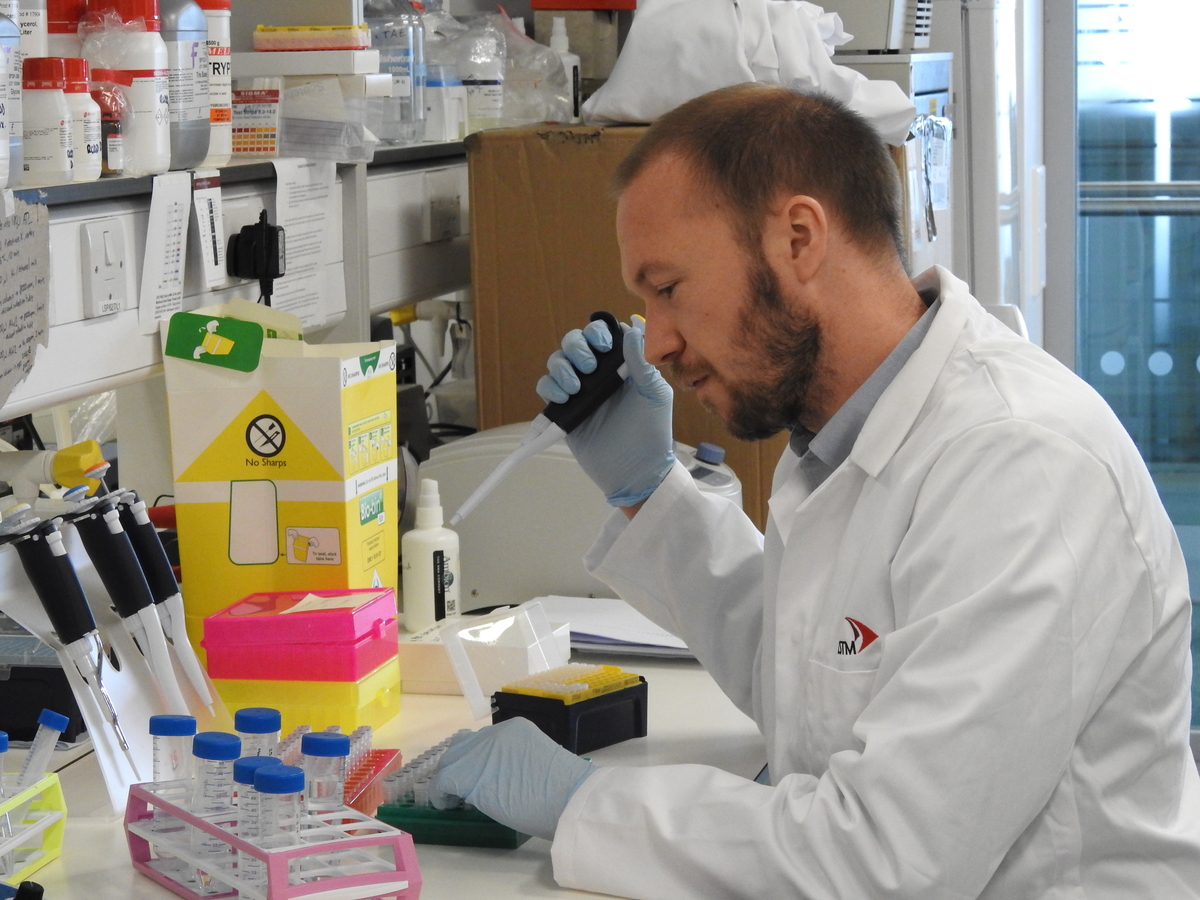 Detecting bacterial drug resistance
One-stop diagnosis of antimicrobial resistance
Summary: Antimicrobial resistance (AMR) is a global health priority, and improved diagnostics are urgently needed to enhance the control of drug resistant bacteria. My project aims to develop a "one stop" diagnostic system for the detection of a wide range of mutations and genes that confer drug resistance I will be collaborating with BioGene (Cambridge, UK) to produce a highly multiplexed test on their QuType system, capable of simultaneously detecting up to 40 genetic markers of resistance. 
Current testing methods, relying on bacterial culture, do not provide timely results and delay decision making. By using molecular methods, I hope to provide quicker results to clinicians, enabling more accurate antimicrobial therapy and improved interventions for the appropriate use of antimicrobials. This should have a positive impact on patient care and provide health officials with up-to-date surveillance data to make informed decisions around antibiotic use. 
The test will be designed to detect drug resistance patterns in both low and high income countries, and will be evaluated using bacteria collected from patients in the UK, Nepal and Malawi.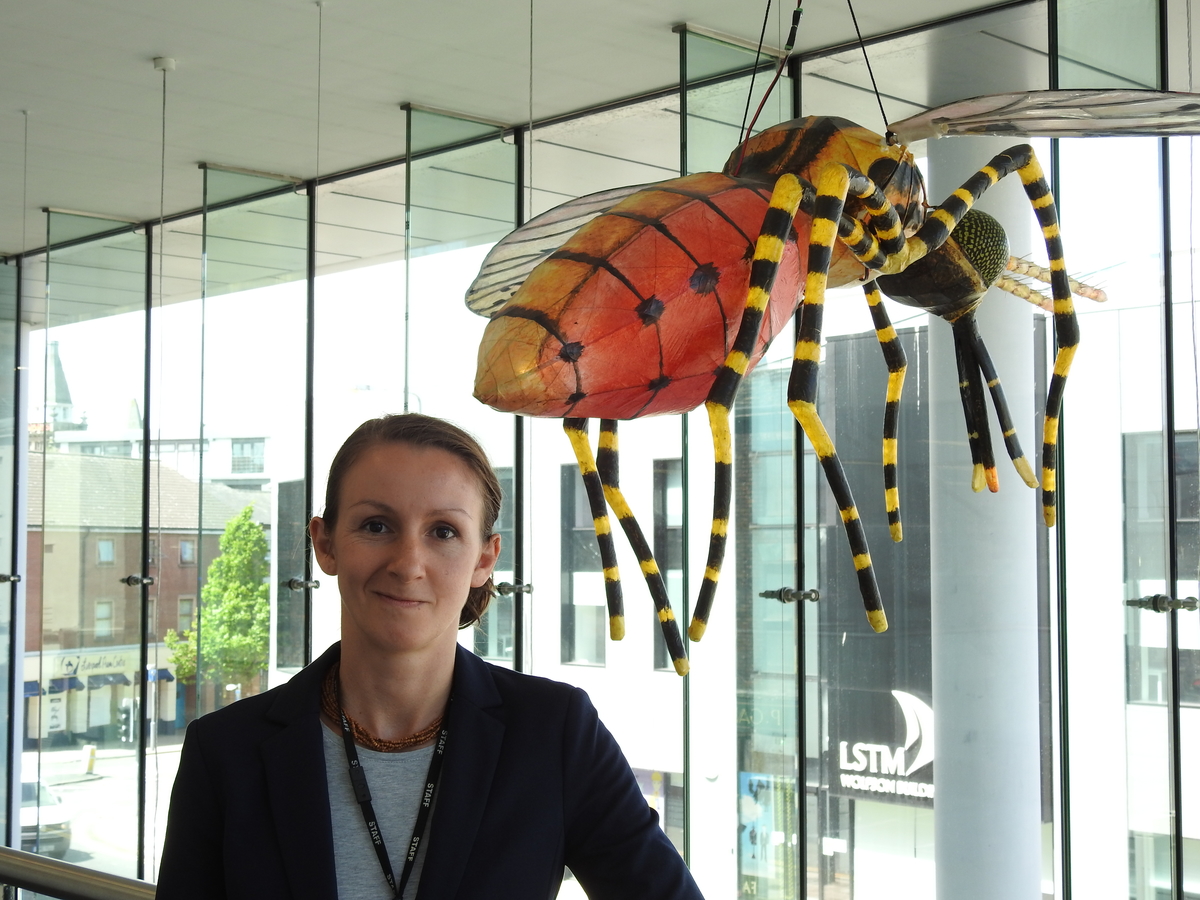 Improving methods to measure virus transmission in mosquitoes
Improving experimental estimation of mosquito virus transmission through model-guided design and non-destructive sampling using an Aedes aegypti-dengue system.
Mosquito-borne viruses, including dengue and Zika, cause globally important disease outbreaks. For any mosquito-borne virus, effective control, in part, requires the ability to identify the causes of an outbreak and predict the effects of variation in environmental conditions. Experimental infection of mosquitoes with virus plays a key role in understanding the transmission process and vector-associated causes of disease outbreaks. In particular, the time it takes for virus to reach the salivary glands (the extrinsic incubation period) can be estimated.

However, the temperature-dependence of the extrinsic incubation period has yet to be fully quantified for dengue virus, which is key to understanding and potentially mitigating outbreak risk. 

With the aim of extending the models designed originally by Ronald Ross and George MacDonald, my project will develop and test a model-guided approach to designing experiments for quantifying the ability of mosquitoes to transmit viruses and the effects of temperature on this process. The model-guided approach will ensure experiments are statistically powered in a way that results can be used to inform mathematical models of mosquito-borne virus transmission.
The project will contribute to LSTM's continued expansion into arbovirus research consolidating its position as an international leader in the field. The outputs will be relevant for all mosquito-borne virus systems, providing the foundation for future sustainable research that could lead to improved understanding of virus transmission risk and control.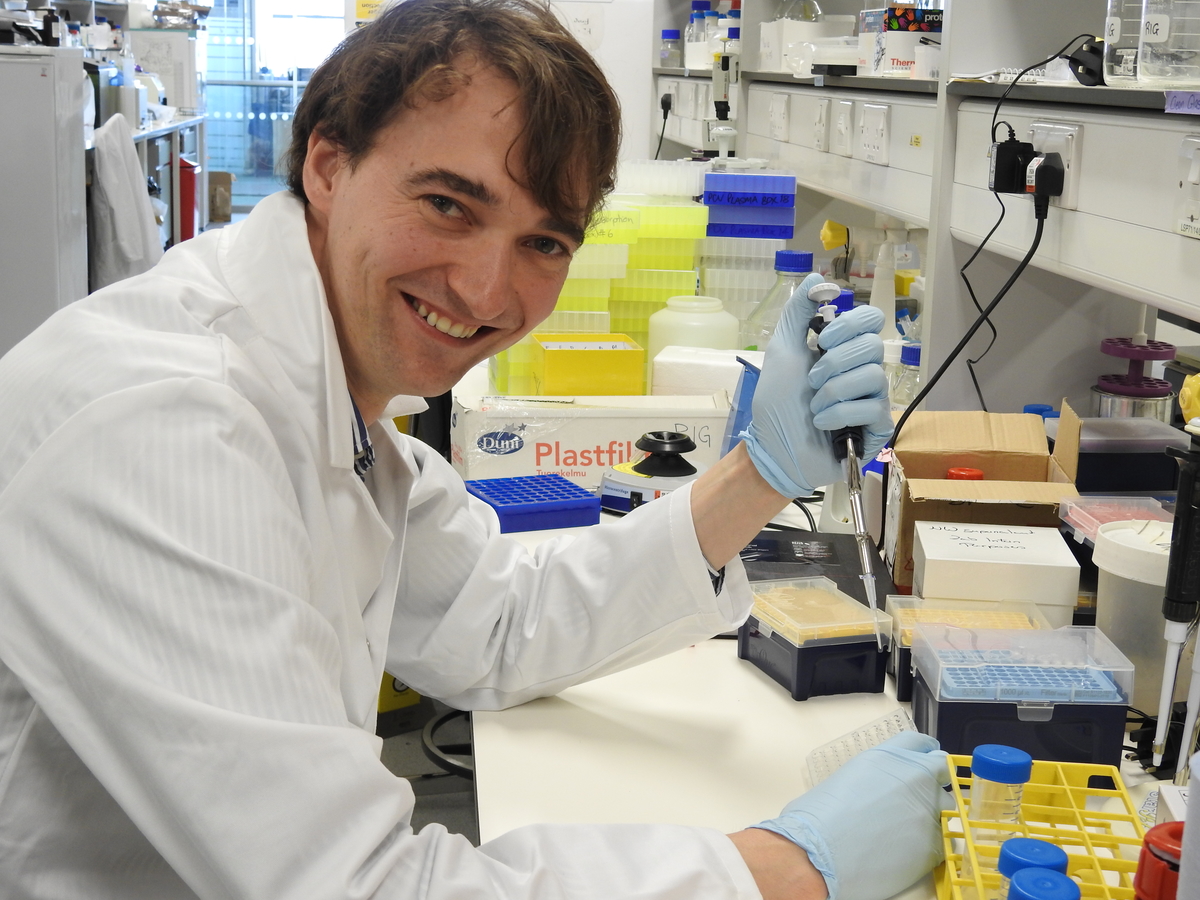 Natural mechanisms of pneumococcal control
Do nasal monocytes control pneumococcus in children as they do in adults? – Informing serotype-independent pneumococcal vaccine design
Summary: Pneumonia is the largest cause of vaccine-preventable death in children under five. A major cause of pneumonia is a bacteria called pneumococcus which commonly sits in the nose without causing illness in some people but can cause pneumonia and other infections. 
Next generation vaccines need to be developed. Current vaccines only protect against 13 of the 100 types of the pneumococcus bacteria that cause pneumonia.
The main obstacle to developing new and improved vaccines is that the natural immune response that can control pneumococcus is unknown in humans.
Recently, LSTM demonstrated that a specific cell type, called 'monocytes', mediates the control of pneumococcus in the nose of healthy adults but it is unknown whether this natural mode of control is also present in children. This is important as vaccines are administered to children. 
Throughout this project, I will investigate whether monocytes are also mediating control in young children. This would be an important step in identifying how pneumonia vaccines can be tested efficiently; increasing the speed and efficiency of the development of new vaccines.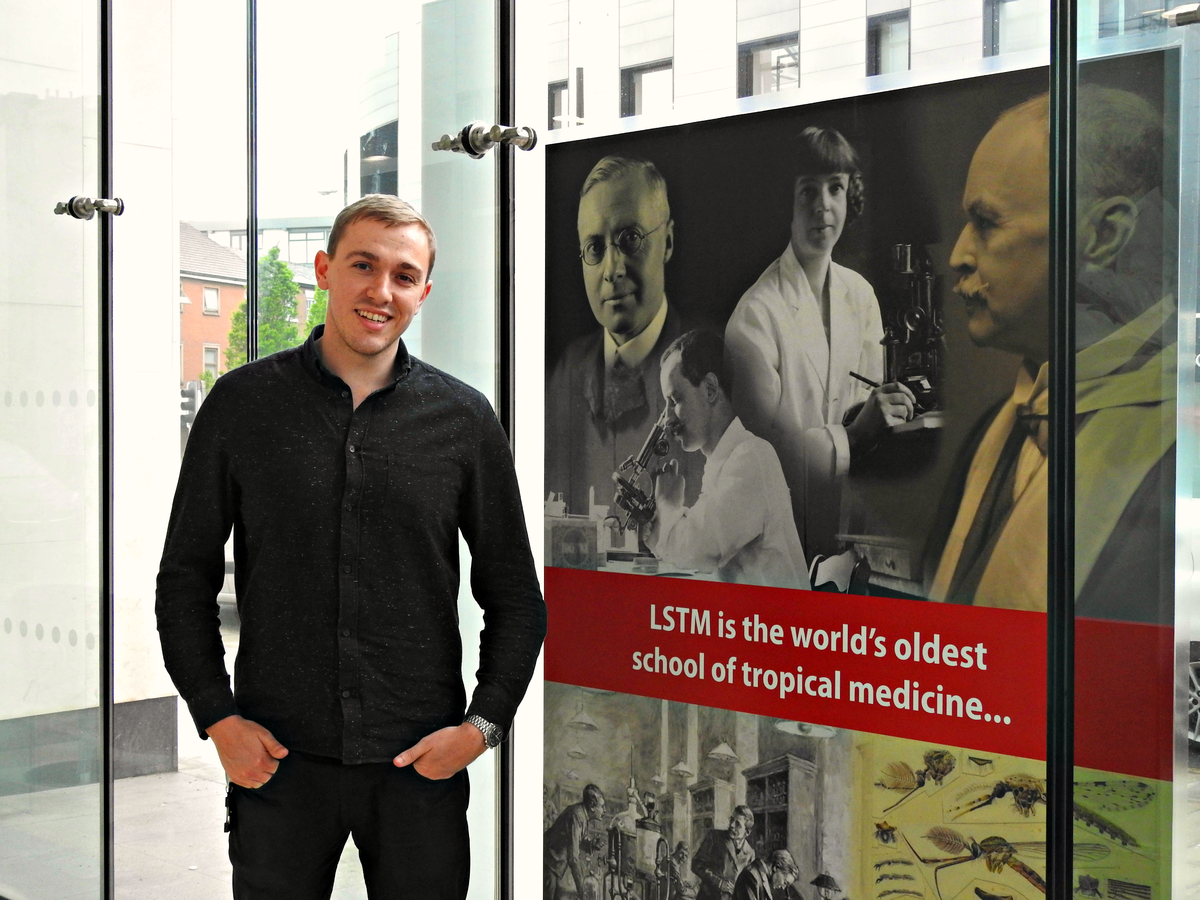 Developing new models for studying Salmonella disease and treatment.
A novel intracellular co-infection model for the study of pathogenesis of invasive Salmonella disease and the assessment of novel treatment strategies.
Summary: Invasive Salmonella disease is a major cause of death in the developing world. While HIV is known to influence the risk presented by certain types of Salmonella, HIV does not influence the risk presented by other types of Salmonella. The reasons for these differences are unclear and a greater understanding may inform the development of new treatments that could save lives.
LSTM have developed a model, using human immune cells, to study coinfection and to trial treatments. Due to the rise of antibiotic resistance, it is important to be able to more quickly assess the efficiency of new treatments.
The more relevant the model, the more likely the data will reflect treatment in patients. The application of this coinfection model will further the development of new treatments, and will likely result in them being made available for clinical application more quickly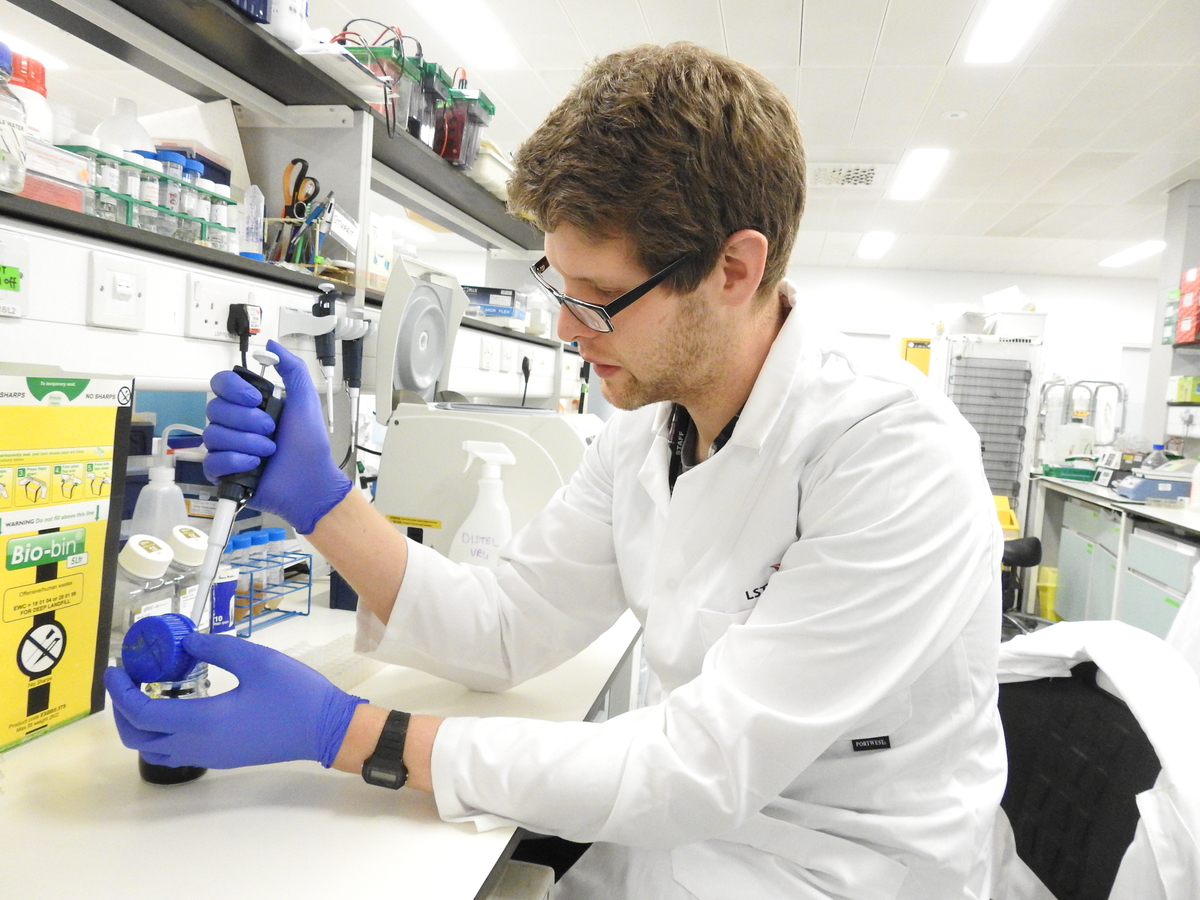 Stuart Ainsworth

Finding an antibiotic alternative for invasive bacterial infections

An antibiotic-alternative/adjunctive for treating microbial infection: a pilot study of exotoxin-specific Immunoglobulin (Ig) therapy for invasive bacterial infections

Summary: Necrotizing bacterial infections (commonly described as "Flesh Eating Bugs") cause rapid and extensive destruction of muscle, skin and other tissues. Whilst fortunately rare, these infections, develop suddenly without known cause and are frequently fatal or leave all survivors with life-long disfigurement and/or disability.
The necrotizing bacteria secrete toxins which directly destroy tissues or cause excessive, self-damaging inflammatory responses in the victim. Currently, the only treatments for necrotizing infections are to surgically remove infected tissue (debridement/amputation) and to administer antibiotics to kill the bacteria. Neither approach focusses on neutralising the toxic effect of the toxins.
By capitalizing upon LSTM's extensive experience in developing therapies for snakebite, which can cause similar tissue-destruction, we will develop and test whether novel toxin-specific antibodies have promise as new drugs to treat necrotizing bacterial infections.
This is a unique project that may lead to therapies that replace existing surgery/antibiotic treatment. The impact of such a therapy would be a predicted reduction in mortality, disfigurement and disability. Reduction in severity would also reduce expensive long-term care and rehabilitation costs for survivors, providing significant savings for healthcare providers.