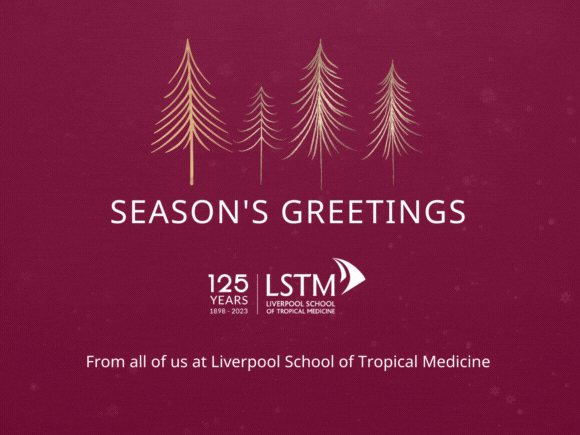 Each year we receive Christmas cards by our dedicated friends, supporters, and donors, for which we are incredibly grateful. This year, we are asking our supporters to join us and send ecards instead of greetings cards and donate the money saved.
In doing so, you help reduce the impact on the climate by reducing your carbon footprint. The majority of the Carbon Footprint is comprised from four key elements: Paper Production, Printing, Postage and Decomposition.
If you choose to make your donation to LSTM it will support our 125th Anniversary Campaign, which aims to support the development of scientific capacity and leadership across the African subcontinent, anchored through key international hubs and driven through investment in great people.
We understand that these are challenging times for us all and as we adapt to these unprecedented circumstances, but we would remind you that any gift, no matter how small contributes to making a bigger impact.
We are so very grateful to you for your continued support.
Thank you again and we wish you all a very Merry Christmas!