HIV-TB in One
Developing diagnostic approaches for TB that facilitate the early initiation of treatment.

Acceleration of the diagnostic pathway is essential and a few diagnostics suitable for use at the point-of-care are emerging. Some of these are intended for screening purposes while others aim to achieve bacteriological confirmation. As these tests have different purposes, it is likely they will need to be used in combination to optimise their impact. Furthermore, tests are rarely versatile for use in all settings and their use needs to consider the health system context. TB is a major cause of adult death in low income countries. Despite major efforts to de-centralise services, accessibility to diagnosis is limited with one third of the 9 million estimated annual cases being missed by national programmes. Patients often suffer considerable delay to reach a diagnosis and treatment initiation due to poor linkages between the clinic, the laboratory and treatment centres with significant patients loses and compromising quality of care. With financial support from EDCTP, we aim to develop diagnostic approaches for TB that facilitate the early initiation of treatment. EDCTP is a partnership that aims to accelerate the development of new or improved drugs, vaccines, microbicides and diagnostics of poverty-related infectious diseases in sub-Saharan Africa.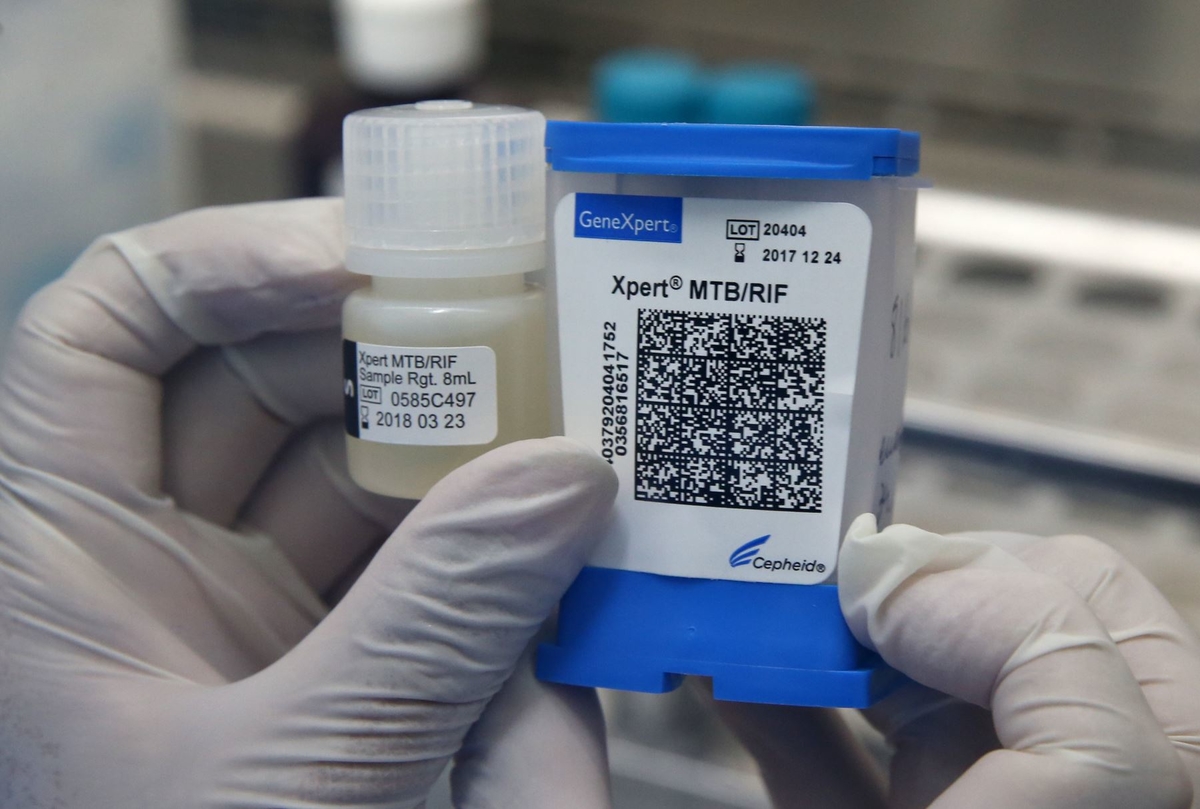 We aim to develop new diagnostic approaches to accelerate the diagnostic pathway for TB so that test results become available the same day of first consultation. Furthermore, HIV-infection modifies the clinical presentation of TB and increases the difficulty of diagnosis. 
Our research, TB-HIV in One, has 4 stages:
Stage 1 The laboratory evaluation of novel diagnostic platforms. All platforms are being evaluated in Moldova and Spain among consecutive symptomatic adults.
Stage 2 A cross sectional study of adults in Nigeria to assess the field performance of the assays. Cross sectional surveys of symptomatic adults with/without HIV attending health centres in Nassarawa State, Nigeria.
Stage 3 Statistical modelling to define the diagnostic combinations with the highest diagnostic accuracy, lower costs and shorter processing time in patients with and without HIV. Laboratory and field data will inform the selection of test combinations that maximise the yield of the tests.
Stage 4 A randomised trial in Nigeria and Ethiopia to assess the impact of two diagnostic combination models on treatment uptake. A phase III cluster-randomised trial in Nigeria and Ethiopia to evaluate the performance of the selected algorithms on patient outcomes. The combination of diagnostics selected in stage 3 will constitute arms 1 and 2, while arm 3 will follow the WHO diagnostic recommendation of using Xpert MTB/RIF. The trial will focus on adults attending health facilities in Abuja (Nigeria) and Hawassa (Ethiopia) with symptoms suggestive of TB. It these settings 50% and 10% of individuals are co-infected with HIV, respectively. The main outcome will be the proportion of patients correctly initiating treatment within 24-48 hours.
What we do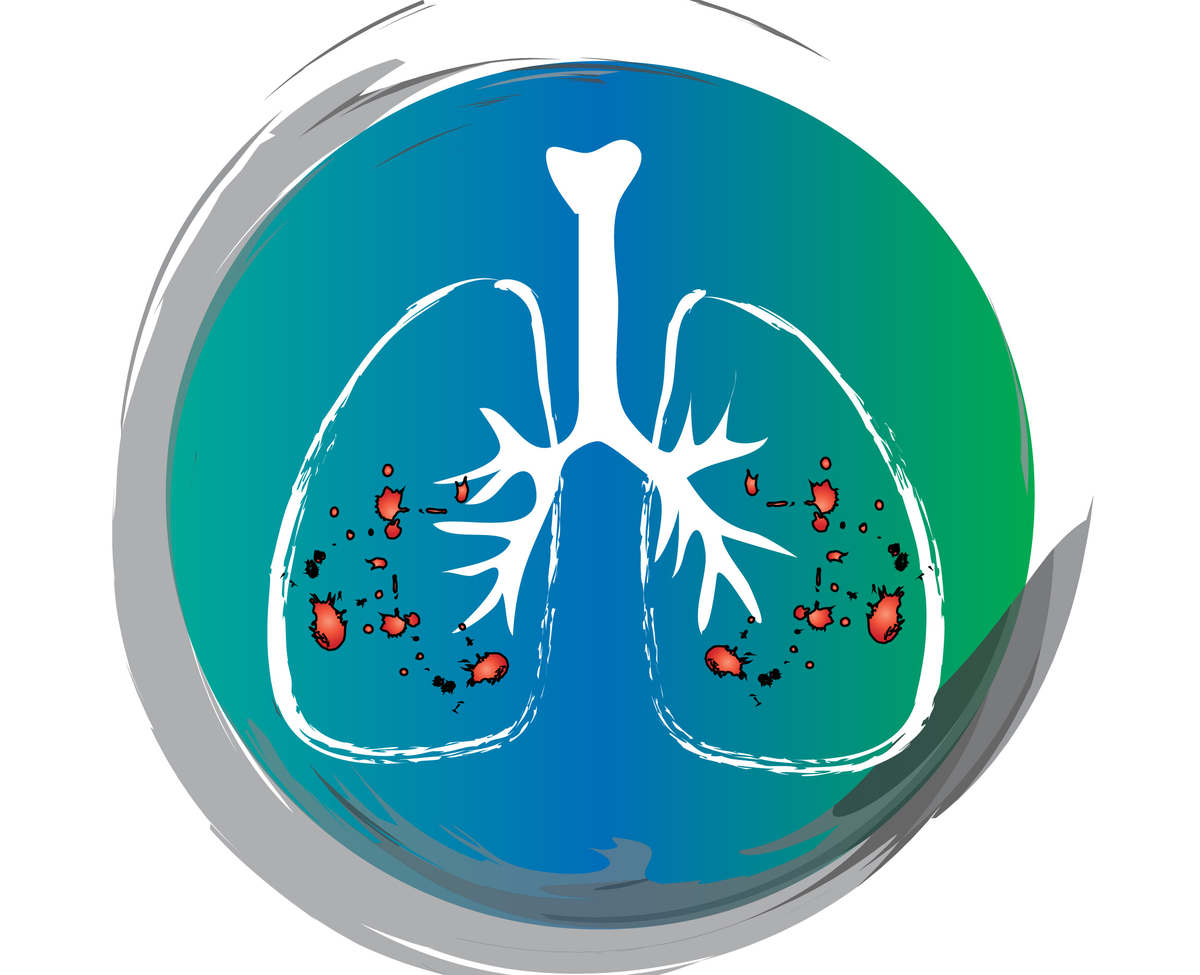 Our aim is to develop and evaluate rapid and accurate diagnostic approaches for TB that facilitate the initiation of appropriate treatment on the same day of the initial consultation in Africa.
Nigeria: A cross sectional survey of symptomatic adults with and without HIV is taking place in Abuja, Nigeria. Abuja has a high-TB/HIV prevalence, excellent laboratory facilities and long-term expertise in the evaluation of diagnostics. At least 1200 patients will be enrolled prospectively to allow establishing the sensitivity and specificity of the tests with an accuracy of +/-3%.
Spain and Moldova: All platforms will be evaluated in Moldova and Spain among 300 consecutive symptomatic adults using culture as the reference standard.
Update 
Zankli Research Laboratory started our final study in Nigeria. We aim to screen and confirm individuals with TB, identify HIV co-infections and establish their baseline HIV viral load and then to register them for treatment within 48 hours. Change is on the way! Our study is registered in ClinicalTrials.gov, registration number 18-063.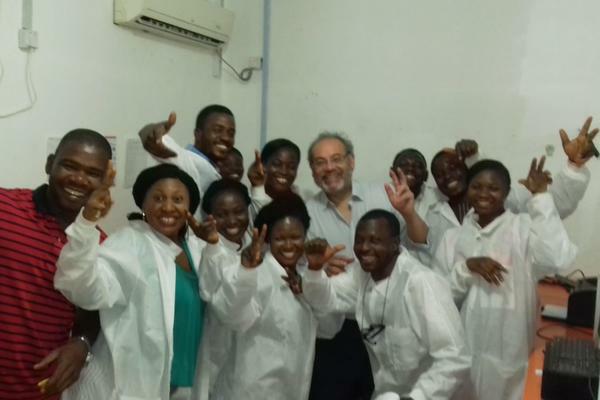 Contact us:

Professor Luis Cuevas

Department of Clinical Sciences
Liverpool School of Tropical Medicine
Pembroke Place
Liverpool
L3 5QA

 

This project is part of the EDCTP2 programme supported by the European Union (grant numberDRIA2014-309 Stop HIV-TB in One.