The prevention and control of HIV-infection in Africa
LSTM has seen a major expansion in HIV-related research. Following on from the appointment of Shabbar Jaffar in mid-2015 as Professor of Epidemiology and Global Health, in August 2016, we recruited Frances Cowan, as a Professor of Global Health. Both focus on HIV-infection. The HIV research portfolio now spans studies on HIV-prevention to research on the management of late-stage HIV-infection.
HIV testing and prevention
About 20 million people do not know that they are living with HIV-infection and scaling up HIV testing is fundamental to the control of HIV-infection. Dr Miriam Taegtmeyer, Reader in Infectious Diseases, and Professor Cowan, are partners on the large HIV Self-Testing Africa project (STAR), led by LSHTM (Professor Liz Corbett) and funded by UNITAID. STAR is evaluating the expansion of HIV self- testing in Malawi, Zimbabwe and Zambia. Currently self-testing is being conducted using oral fluid samples although work to evaluate blood based tests is starting through additional funding from Bill and Melinda Gates Foundation. A trial of pricing and willingness to pay is in the advanced stages of planning.
LSTM is responsible for the STAR project's activities run in Zimbabwe, where Professor Cowan is based, for the social science to understand attitudes and social harms to self-testing (led by Dr Nicola Desmond) and for understanding the pathways for influencing policy and practice (led by Russ Dacombe).  
Increasing HIV testing among men who have sex with men is crucial. Dr Taegtmeyer and Charlotte Hemingway are collaborating with the University of the Philippines, College of Medicine and LSTM's ETCH team to explore the potential of digital gaming as a new avenue of communication for the public health sector. The game will be used as part of an integrated approach to improving access to HIV testing. The study is funded by the MRC Newton Fund.
The cost-effectiveness of using non-financial incentives to increase uptake of couples counselling and testing is also being explored in Zimbabwe (Professor Frances Cowan and colleagues).
HIV implementation research in key and general populations
We know a lot about what works in preventing HIV-transmission but less about how to implement effective interventions at scale. We also know that selected populations contribute disproportionally to the number of new HIV-infections, and controlling HIV-infection in these groups will be essential to bring about a step change in global HIV-incidence.
Professor Cowan is leading several large-scale studies exploring delivery and population level impact of prevention of HIV-infection in key populations including sex-workers and adolescents, evaluation of the scale-up of male circumcision, and studies on prevention of mother-to-child transmission of HIV-infection and on mental health. The research is conducted largely in partnership with The Centre for Sexual Health and HIV AIDS Research Zimbabwe (CeSHHAR Zimbabwe), a registered not-for-profit Trust, formed from bringing several stand-alone projects together to form a single academic Unit. Professor Cowan is CeSHHAR's founding Director. CeSHHAR partners with a number of institutions in addition to LSTM, including LSHTM, UCL, University of California Berkeley, University of North Carolina, RTI International, Population Services International, University of Zimbabwe, AIDS Advocacy Coalition, Malawi Liverpool Wellcome Trust, ZAMBART and others. CeSHHAR receives funding from NIH, BMGF, UK MRC, UNITAID, UNFPA, DfID, USAID, CDC, CIFF.


Treatment of HIV and associated infections
Late presentation with HIV-infection is common in Africa despite increased access to HIV treatment. Professor Jaffar's research interests are mostly on late-stage HIV-infection and on defining how HIV care services should be organised in order to prevent mortality. The work is done in close collaboration with long-term research partners, including colleagues at St Georges University of London (Professor Tom Harrison, Dr Angela Loyse and Dr Sile Molloy), at the Tanzania National Institute of Medical Research (Dr Mfinanga – Chief Scientist and Centre Director) and others.
There has been a long track record of trials in bacterial and cryptococcal meningitis in HIV infected individuals (Prof David Lalloo). Malawian trials demonstrated that corticosteroids and glycerol had no effect in reducing mortality. Part of our other work is focussed on the prevention of progression to cryptococcal meningitis in HIV-infected late presenters.
In 2015, we did the first trial showing that screening for cryptococcal meningitis, combined with pre-emptive antifungal treatment reduces all-cause mortality (Professor Jaffar). Our colleagues in Tanzania are currently evaluating scaling up this strategy with funding from EDCTP.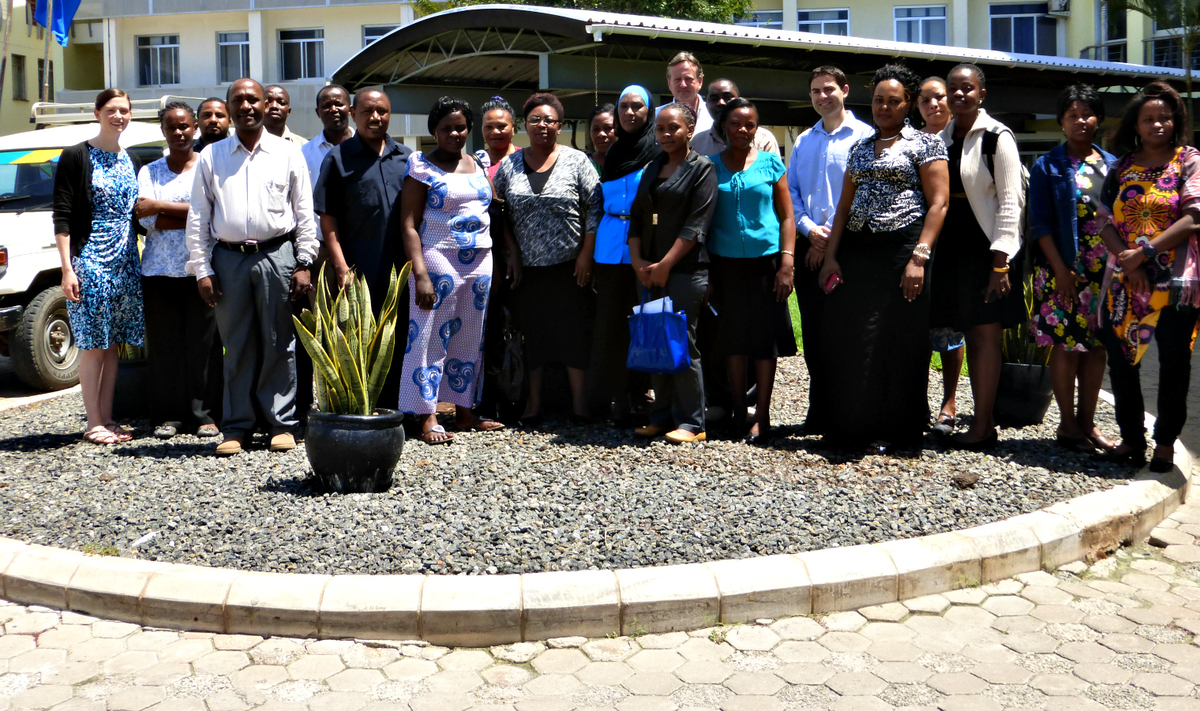 A recent study also showed that dexamethasone did not reduce mortality in cryptococcal meningitis. We are currently near completion of the largest trial to date evaluating simpler and shorter course therapies for the management of confirmed cryptococcal meningitis (ACTA trial – led by ProfessorTom Harrison). A new trial in partnership with LSHTM (Dr Joe Jarvis – Chief Investigator) and St Georges, will aim to evaluate whether cryptococcal meningitis can be treated with a single day's therapy. If successful, this study would fundamentally change the management of this common and often fatal condition. 
Professor Duolao Wang, Dr Taegtmeyer with colleagues at the University of Liverpool (Professor Saye Khoo – Chief Investigator) are evaluating Dolutagravir for use in HIV-infected pregnant women presenting late during their pregnancy. The trial is the first of its kind in this population.
Immunological studies and laboratory teams support of community based HIV transmission studies in Malawi.
The development of novel techniques including detection of HIV infection at single cell level, and cell sorting and isolation of high quality nucleic acid from pure populations of HIV-1-infected cells have generated insight into compartmental reservoirs of HIV infection. Ongoing work by Dr Henry Mwandumba, Senior Research Fellow and Dr Kondwani Jambo, Wellcome Trust Intermediate Fellow, in collaboration with Professor David Russell (Cornell University), is investigating the role of small alveolar macrophages and lymphocyte sub-sets in protective immunity to tuberculosis (TB) in the lung in humans and why long-term ART does not fully restore anti -TB immunity in the lung in order to inform further anti -TB interventions additional to ART. This work is supported by funding from NIH and BMGF.
Systematic reviews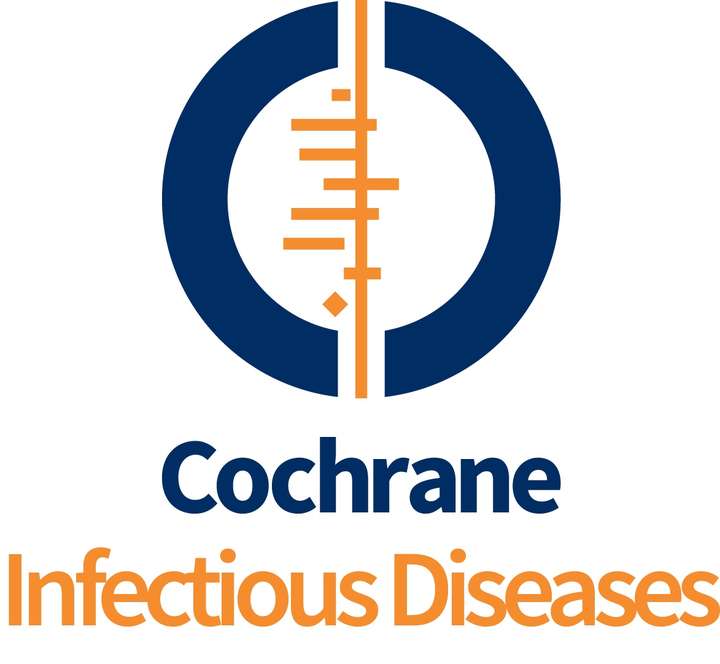 Recently the Cochrane Infectious Diseases Group, based at LSTM and coordinated by Professor Paul Garner, became the editorial group responsible for HIV/AIDS Cochrane reviews. The team have took over management of the editorial responsibility in HIV/AIDS reviews.  Dr Ingrid Wilson at the Centre for Evidence Based Health Care at the University of Stellenbosch is working with the editorial team to sort out review priorities and institute appropriate and high quality editorial procedures in line with current Cochrane standards.