Working towards the elimination of filarial infections and reducing the burden of neglected tropical diseases.
The Centre for Neglected Tropical Diseases (CNTD) is part of a group of multidisciplinary initiatives focused on neglected tropical diseases (NTD) based at LSTM. 
The unit supports NTD activities in 12 countries. It provides technical assistance to identify and prioritise interventions that will eliminate lymphatic filariasis (LF) and reduce the burden of LF and other neglected tropical diseases.
The primary role of the unit is supporting colleagues in endemic countries with their progress towards successful elimination of filarial diseases.
Our Mission is to support national NTD programmes, provide technical assistance to a global initiative, strengthen the evidence base to inform policy makers, and identify and prioritize interventions that will eliminate filariasis and reduce the burden of other neglected tropical diseases. 
Our Vision is to eliminate lymphatic filariasis and reduce suffering from other NTDs in economically poor populations in Africa, Americas, Asia and the Pacific Island nations.
Country Activities Supported by CNTD:  
Mass Drug Administration (MDA)
Disease Management Disability & Inclusion (DMDI)
Best Practices for MDA and Patient Care
In Country Laboratory Support
Integration in National Health Care Systems
Collaborations with Partners
Participation in Global LF Elimination Programme activities
The Filarial Diseases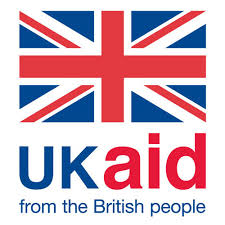 The LF Elimination Programme is funded by DFID