Clinical Diagnostic Parasitology Laboratory
A referral service for the identification of a wide range of human parasites from clinical specimens, located in the Department of Clinical Sciences at LSTM.
The Laboratory is UKAS accredited in accordance with the recognised International Standard ISO15189:2012. This accreditation demonstrates technical competence for tests listed on UKAS defined scope of practice and the operation of a medical laboratory quality management system. UKAS accredited tests are listed in more detail in the user handbook available as a download (see bottom of this page).
The laboratory schedule of accreditation is also published on the UKAS website.
The laboratory participates in the external NEQAS quality assurance schemes for blood parasitology, faecal parasitology, malaria rapid diagnostic tests (RDT's) and parasite serology.
The laboratory accepts samples from NHS and PHE laboratories, private hospitals and private laboratories.
The laboratory cannot accept samples directly from patients; samples must be referred to the laboratory by a health professional.
Examples of tests performed at the Clinical Diagnostic Parasitology Laboratory
The handbook (see downloads below) and the following sections aim to provide help and advice for users of our service. Information contained in this handbook should help the user understand the requirements needed for the diagnostic parasitology services offered by the laboratory. Also included is information regarding the interpretation of results. This handbook should assist with pre-examination and post-examination information needed by the user. If users require any additional information that is not provided in this handbook, then they should contact the laboratory for advice.
NEW: Faecal PCR Panel 
CDPL is now using innovative technology known as quantitative polymerase chain reaction (qPCR) for the detection of for intestinal parasites.
Contact Us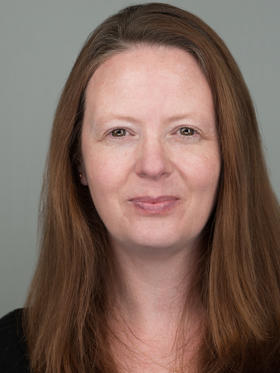 Clinical Diagnostic Parasitology Laboratory 
Jayne Jones 
Laboratory Manager

Liverpool School of Tropical Medicine
Pembroke Place
Liverpool
L3 5QA
Tel: 0151 705 3220
Fax: 0151 705 3241
LSTM Diagnostic Laboratory
DX6966301
Liverpool 92L
A charge is made for all laboratory services, for current prices please contact the laboratory.
Reports are processed and issued as soon as results are available and have been authorised. Copies can be issued if required please contact the laboratory if this is needed.

CDPL is fully committed to supporting the Technician Commitment at LSTM which recognises the importance of technicians in research and innovation.