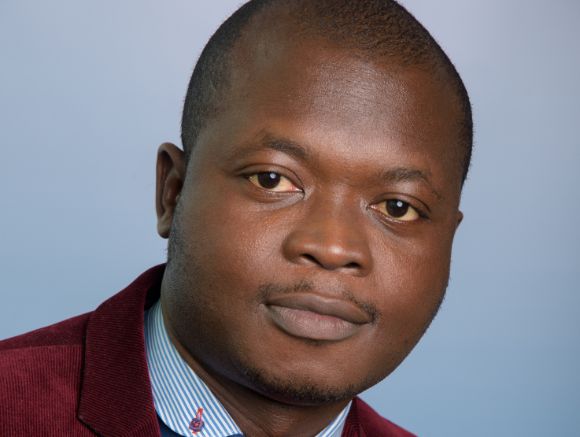 Kennedy Uadiale, a Nigerian national, is a medical coordinator and the highest field-level senior management medical position in MSF (Medecins Sans Frontieres). With a passion for public health and Antimicrobial Resistance (AMR) research, Kennedy has a strong commitment to making a difference in communities affected by public health challenges. This case study explores Kennedy's academic journey, his time at LSTM (Liverpool School of Tropical Medicine), and his career path in the field of public health.
Growing up in Nigeria, Kennedy faced many financial challenges but was determined to succeed in his academic pursuits. Despite his parents not having a formal education, they instilled in Kennedy and his siblings the importance of education as a way out of poverty. With hard work and determination, Kennedy was successful in his academics and went on to study Medicine and Surgery at the University of Benin.
Kennedy chose to study at LSTM due to its reputation as the oldest school of tropical medicine in the world and its location in Liverpool, which he felt was more manageable to live in compared to London. In 2016, he enrolled in the Masters in International Public Health course at LSTM, motivated by his experience working with MSF during outbreaks of epidemic diseases.
In 2016, Kennedy was awarded the inaugural Mamco Selab scholarship, which made it possible for him to pursue his studies at LSTM. Having faced financial barriers previously, Kennedy was grateful for the support provided by the scholarship and felt like his dream of studying a public health course was finally becoming a reality.
Kennedy enjoyed his time at LSTM, where he had the opportunity to interact with classmates from different backgrounds and continents and received support from his lecturers and personal tutor, Prof. Joseph Valadez. One of the highlights of Kennedy's time at LSTM was his graduation ceremony, where he graduated with distinction and was awarded the Debbie Quinney prize for the highest overall marks by a student on the International Public Health MSc program.
After completing his studies at LSTM, Kennedy returned to MSF as the Medical Team Leader of the Nigeria Emergency Response project, where he put into practice the skills he acquired at LSTM. Kennedy credits LSTM for improving his writing skills and teaching him how to use GIS software, which he then went on to train his colleagues on. His education at LSTM also earned him respect from his supervisors and senior management colleagues.
For those considering studying at LSTM, Kennedy advises putting in good effort into their studies and focusing on the distinction aspect of the assignment rubrics. He also encourages students to take advantage of the supportive lecturers and make the most of their time at LSTM.
Kennedy has since progressed in his career and is now a medical coordinator, responsible for creating a vision and designing medical programs in the MSF missions he works in. In addition to working in Nigeria, Kennedy has also worked in South Sudan and Bangladesh. He is currently seeking a fully funded PhD position, with a research interest in health policy development and AMR research to guide policies and interventions.
Kennedy Uadiale's journey to a career in public health is a testament to his determination, hard work, and passion for making a difference in communities affected by public health challenges.