Tuberculosis kills 5,000 people every day and over 1,000 people fall sick with TB each day. The great majority of these are the poorest members of our society, with limited access to healthcare and no resources to cope with illness. We know that for any infectious disease the best way to control epidemics is either through vaccines or finding and treating every case to prevent transmission. The only TB vaccine, BCG, is not very effective and this has allowed TB to continue to kill millions of people every year.
IMPACT TB is a project to find and treat cases of TB in communities in both Nepal and Vietnam.
In Vietnam, we are expanding a successful case finding project to six districts of Ho Chi Minh City. This is the largest city in Vietnam, a densely populated dynamic and rapidly developing city with a high proportion of economic migrants. In Nepal, we are implementing our case finding activities in four districts with a high burden of undiagnosed TB cases to reach those who do not have good access to healthcare. In both countries, we will test different implementation models to find the cheapest way to scale-up active case finding of TB nationwide. We are working closely with the National TB Programme of each country to ensure our work complements other research being carried out and informs future policy. We will evaluate the health economics of each strategy from both a patient and a health system perspective, while also using mathematical modelling to understand both the short and long term effects on the epidemic of each strategy.
Three publications from the IMPACT TB programme, PI Dr Maxine Caws, have shown that its community based Active Case Finding interventions for tuberculosis (TB) in Vietnam and Nepal are successfully reaching the poorest, most vulnerable members of the community, who often lack access to conventional health services. Patients often incur substantial costs through having TB. These costs are termed 'catastrophic' due to their long-term impact on the wellbeing of the patient and the household. The programme's health economic evaluation has shown its interventions also reduce the prevalence of 'catastrophic costs' among TB patients and their families in both Vietnam (a middle-income country) and Nepal (a low-income country). Six further publications explored the ways in which evidence contributes to active case finding policy in national TB Programmes of high burden countries, and the critical evidence gaps hindering policy translation and implementation.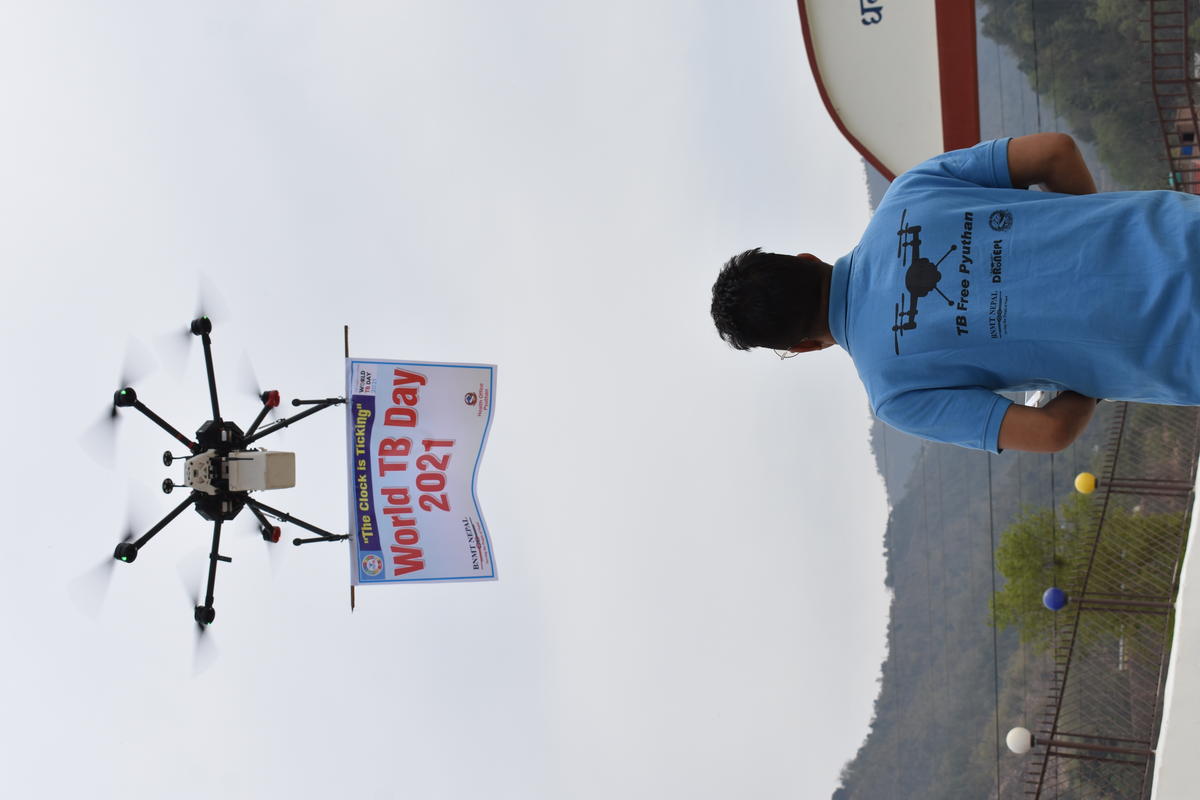 Dr Caws' programme of work in collaboration with the Birat Nepal Medical Trust (BNMT) in Nepal continues to grow and now incorporates projects investigating nutritional support for people affected by TB (TB Recovery), the first large scale whole genome sequencing of Mycobacterium tuberculosis in Nepal (TARGET TB), piloting of socioeconomic support models for TB patients (ASCOT), the impact of COVID-19 pandemic on TB service delivery (TB READY) and medical cargo drone transport in remote rural areas. Together these projects take a holistic, multidisciplinary approach to addressing the multiple aspects of the complex challenges facing tuberculosis patients, their families and the healthcare workers supporting patients to access and complete treatment. The COVID-19 pandemic has underlined our need for strong, patient-centric and accessible health services everywhere to ensure early diagnosis and effective treatment of infectious diseases. Sadly, the strain on fragile health services caused by the pandemic has had a devastating effect on people affected by TB, with many patients unable to access care, delaying diagnosis or dropping out of treatment early. The travel restrictions and diversion of healthcare staff to pandemic response exacerbated the barriers already faced by people suffering from TB in LMIC.
The community based active case finding at the core of this Nepal programme of work is focused on developing optimised, resilient models of patient-centric care for people affected by tuberculosis. The pandemic also highlighted the need to strengthen infectious disease research capacity in LMIC, which has been a focus of LSTM's global programme since its inception.
LSTM's collaboration in Nepal is building a team of early career researchers at BNMT who work with a network of international collaborators. This capacity building will support the future development of Nepali science and public health implementation to find locally appropriate and locally driven solutions to the health and development challenges facing the country.