The Declaration on Research Assessment (DORA)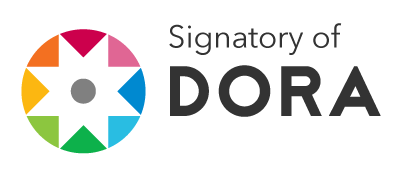 LSTM is a signatory to the San Francisco Declaration on Research Assessment (DORA), which recognises the need to improve the ways in which the outputs of scholarly research are evaluated. We are committed to implementing the DORA principles as part of a fair and responsible approach for research assessment. 
The key principles for LSTM as an HEI are:
Be explicit about the criteria used to reach hiring, tenure, and promotion decisions, clearly highlighting, that the scientific content of a paper is much more important than publication metrics or the identity of the journal in which it was published and recognising the value of mentorship of early-stage investigators.
For the purposes of research assessment, consider the value and impact of all research outputs (including datasets and software) in addition to research publications, and consider a broad range of impact measures including qualitative indicators of research impact, such as influence on policy and practice.
In May 2022 LSTM established a new senior role of Dean of Research Culture and Integrity, who has responsibility for ensuring DORA principles are adhered to.  We have established an intranet site that describes our activities to support a positive research culture, which includes actions to support the principles below:
LSTM succeeds when our researchers, and the teams that support them, succeed
We value the quality of our research over its quantity
How research is done is as important as what is done
We value equitable partnerships with the countries with which we work
We value not just the research you have done, but the research you have enabled others to do
Key changes to our processes in 2021 include the option for candidates seeking promotion to submit their research outputs for qualitative review by Reading Panels, and the formalisation of our grant attribution system to increase transparency and ensure the contribution of all applicants are recognised.  In 2022 we will be piloting our approach to fairly attribute, evaluate and reward contributions to knowledge exchange and research impact in career progression.  We will also be continuing with our work to review committee membership to ensure more balanced contributions and workloads and increase the visibility of citizenship activities.
Progress against our 2020 implementation plan can be viewed here.