Sir Ronald Ross KCB KCMG FRS FRCS
(1857 – 1932)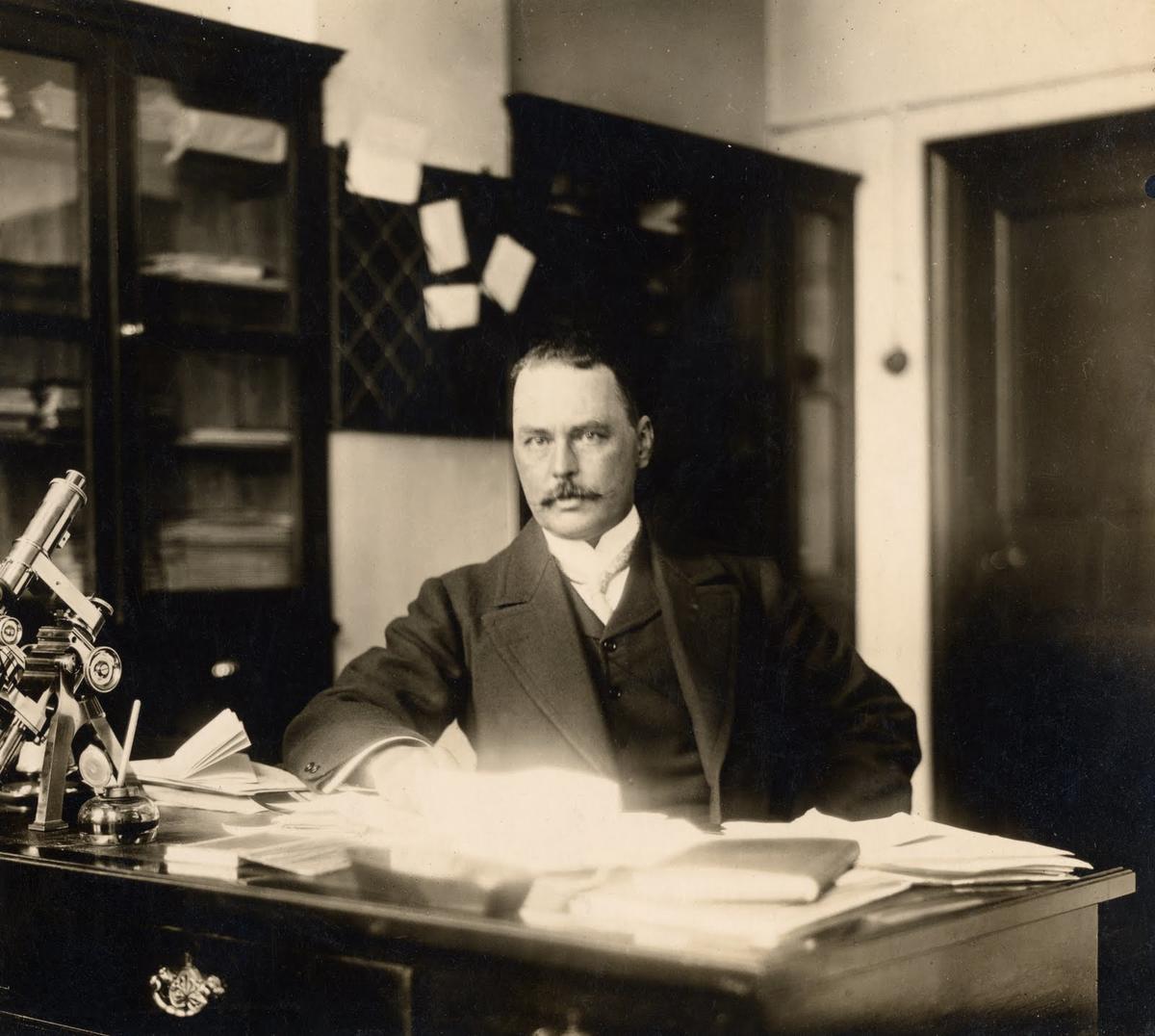 Medical doctor Ronald Ross is widely known as the first British Nobel laureate. He received the Nobel Prize for Medicine in 1902 for, as the Nobel Committee put it, "…his work on malaria, by which he has shown how it enters the organism and thereby has laid the foundation for successful research on this disease and methods of combating it."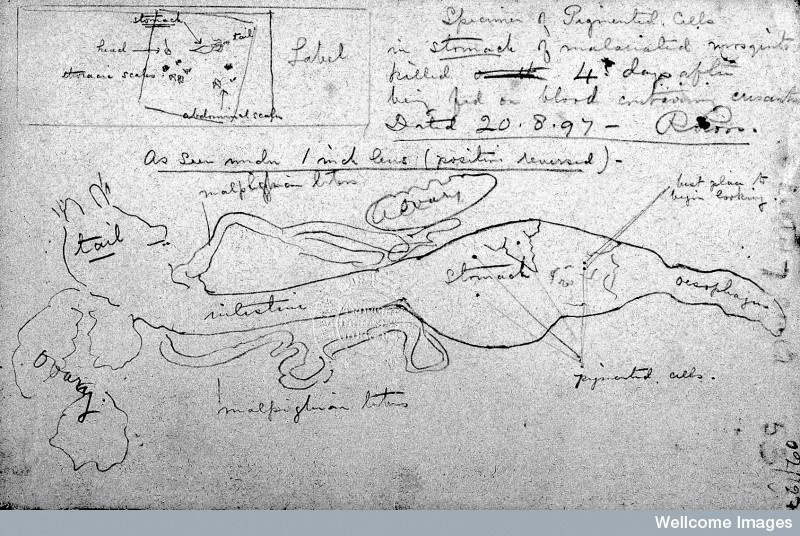 He made his discovery during his work in the Indian Medical Service. Ross' scribbles on paper are from 1897 and show the dissection of a malariated mosquito. It was LSTM's first Dean, Professor Rubert Boyce FRS, who managed to recruit Ronald Ross to become LSTM's first lecturer in 1899. He held various senior positions with LSTM and was knighted in 1911. As of 1917 he held various positions with London based research institutions and hospitals.