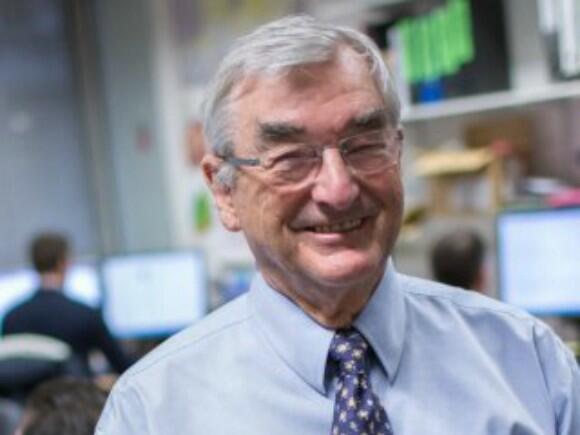 Professor Alan Fenwick studied both his MSc and PhD here at LSTM, from the years 1962 through 1971. He focussed on Parasitology, and following his time here has gone on to a hugely successful career in the field of Public Health. 
Professor Fenwick spent 34 years working in Tanzania, Sudan, and Egypt on the control and research of Schistosomiasis and other Neglected Tropical Diseases (NTDs), before returning to the UK to found the Schistosomiasis Control Initiative (SCI), based at Imperial College, London, of which he was Director for 14 years. The SCI has been recognised as a highly effective charity, and is recommended to private donors by Giving What We Can and GiveWell, because of its assistance in delivering over 140 million praziquantel treatments in 16 countries, at an average cost of just 33 pence per child per year.
Professor Fenwick's exceptional contribution to our understanding of Schistosomiasis has been recognised by the Queen with an OBE, and with other honours in Niger and Burkina Faso. He has also received awards from both the UK Royal Society of Tropical Medicine and Hygiene (RSTMH), and its American counterpart, ASTMH. 
Professor Fenwick has recently retired from his role at the SCI, and in his retirement looks forward to lecturing on NTDs at various universities across UK, and helping the Global Schistosomiasis Alliance (GSA) to promote control of schistosomiasis.
• Why did you decide to study your MSc and PhD at LSTM? I was offered the opportunity by Professor William Kershaw after graduating from the University of Liverpool with a degree in Chemistry
• How do you think your time here shaped your future work? Dr Bill Crewe was instrumental in teaching me parasitology and he and Professor Kershaw encouraged me to follow a career overseas with DFID funding
• How would you sum up your time at LSTM? My time at LSTM changed my career path and stimulated a lifelong fascination with parasitic diseases and helminth parasite life cycles.
• What is your proudest achievement My proudest moments were the recognition by the RSTMH and my peers with the award of the Donald MacKay medal and Sir Rickard Christophers medal for lifetime achievements in Tropical Medicine.