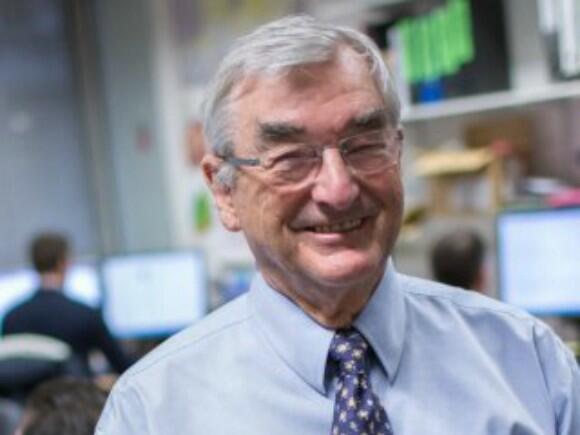 Meet Professor Alan Fenwick, a man whose work in the field of public health has been nothing short of outstanding.
He started his academic journey right here at the Liverpool School of Tropical Medicine, where he pursued his MSc and PhD in Parasitology from 1962 to 1971. But that was just the beginning of his remarkable journey.
For 34 years, Professor Fenwick dedicated himself to controlling and researching Neglected Tropical Diseases (NTDs), particularly Schistosomiasis, in countries like Tanzania, Sudan, and Egypt. He worked tirelessly to find ways to combat these diseases, and eventually founded the Schistosomiasis Control Initiative (SCI) at Imperial College, London. As Director of SCI for 14 years, Professor Fenwick played an instrumental role in delivering over 140 million treatments to children in 16 countries at an incredibly low cost.
It's no wonder that his exceptional contribution to the field of Parasitology has earned him numerous honours and awards, including an OBE from the late Queen. He has also been recognised by the UK Royal Society of Tropical Medicine and Hygiene (RSTMH) and the American Society of Tropical Medicine and Hygiene (ASTMH).
Although Professor Fenwick has retired from his role at SCI, his passion for NTDs continues. Initially, and he spent time promoting control of Schistosomiasis as part of the Global Schistosomiasis Alliance (GSA); he next wrote a scientific autobiography but he now spends his time lecturing on the subject of NTDs at various universities across the UK.
When asked about his time at LSTM, Professor Fenwick reflects fondly on the impact it had on his life and career. "My time at LSTM changed my career path and stimulated a lifelong fascination with parasitic diseases and helminth parasite life cycles," he says.
For Professor Fenwick, his proudest moments have been the recognition he has received from his peers, such as the Donald MacKay medal and Sir Rickard Christophers medal for lifetime achievements in Tropical Medicine from the RSTMH. The Kyelem prize from the COR team in the Task Force for Global Health in USA, and more recently a recognition of the Global Impact that SCI contributed while based at Imperial College.
We want to hear from you and learn about your post-graduation journey. Share your success stories, challenges, and experiences with us. Your insights will help inspire and guide the next generation of graduates. Get in touch with us today and let's stay connected!