Julia Fedec completed her Nursing degree in her home country of Canada where her interest for tropical medicine was ignited, as in 2010 she took part in a trip to India with classmates, working in a variety of settings including a leprosy and snakebite clinic and primary healthcare centres. Following her graduation in 2011, Julia worked in Intensive Care for 3 years, solidifying her knowledge base and gaining more skills, before following her urge to pursue an international career which led her to Liverpool in November 2013 to complete the Diploma in Tropical Nursing (DTN).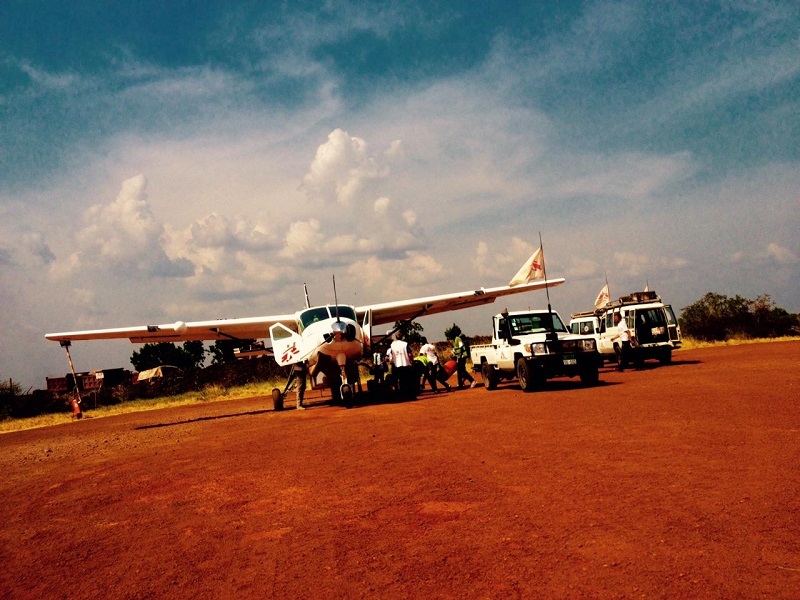 After a short period working in Tanzania she went on to undertake the Master's in International Public Health (MIPH) from which she graduated in October 2015. While in Liverpool, Julia was engaged with the LSTM community, serving as Student Representative during her Masters studies. Julia says, "from the moment I entered the classroom to the end of my time in Liverpool, networking and studying with likeminded classmates and being mesmerized by the passion of our many professors, I knew I had found my place in Medicine and wanted to pursue more studies along the vein of tropical nursing and humanitarian management."
In the few years since she left Liverpool, Julia has gone on to have an exciting, global career in nursing. After graduating, she returned to Canada for a period where she taught part time at Cambrian College, before she went on to pursue her interest in global health. In the Democratic Republic of Congo, Julia was Hospital Nurse Manager with Medecins Sans Frontieres (MSF) for a team of 6 Nurse Supervisors and 120 nurses at Mweso General Reference Hospital in North Kivu. Nursing work there involved a host of challenging issues, including programs to manage malnutrition, Cholera and HIV. Continuing to work with MSF, Julia then went on to a position as Head Nurse at POC Hospital in Bentiu, South Sudan - a hospital in a refugee camp with a population that has passed 130,000 people. There, Julia managed an even larger team of post expatriate and national nursing staff in addressing the urgent medical needs of the camp's residents. Describing her work there, Julia said, "We had a very small operation theatre and a surgical ward and an HIV/TB program, along with internal medicine for the adult population, but everything was pretty much bare basics, as much as it sounds developed. We were working in canvas tents for the longest time and they have just recently started putting up semi-permanent structures."
What made you choose to study both the DTN and your Master's here at LSTM?
I chose to study at LSTM as I was always fascinated by tropical and infectious diseases, and the management of people in precarious situations living in low-resource and middle-income countries. Growing up I travelled quite a bit with my parents for their work, and was exposed to various cultures and socio-demographics; I was always wondering how health differed from country to country and culture to culture. I also come from a family with a history of displacement who lived in various refugee camps throughout Africa during world war two, therefore this was a perfect way for me to understand some of the similar trials and tribulations of infectious diseases, living conditions and limitations of accessing healthcare they would have been exposed to in the past and which continue to affect millions of people today.
I had done a lot of research on what schools were available to me in Canada that would meet my curiosity and also expose me to world renowned professors who were involved in leading on innovative ways to research tropical and infectious diseases, and also develop and evaluate programs that were applied to the very contexts that I was interested in. Unfortunately, I wasn't able to find exactly what I was looking for in Canada and luckily I broadened my horizons and contacted Frankie Wood, the director of the DTN, to discuss the course and see if it was suitable for my interests and whether I was a good candidate. Once I completed the DTN, I had been in touch with a few professors in the MIPH course and there was no question that I would have wanted to study anywhere else than at LSTM, because I had already experienced the high quality education LSTM had to offer and couldn't resist coming back for more. I knew I would be challenged. I knew I would be inspired. I knew that as much as they would contribute to my knowledge base and career progression, I would in some way also be able to contribute back to LSTM through research, student representation, future collaboration and recruitment of more Canadian students alike.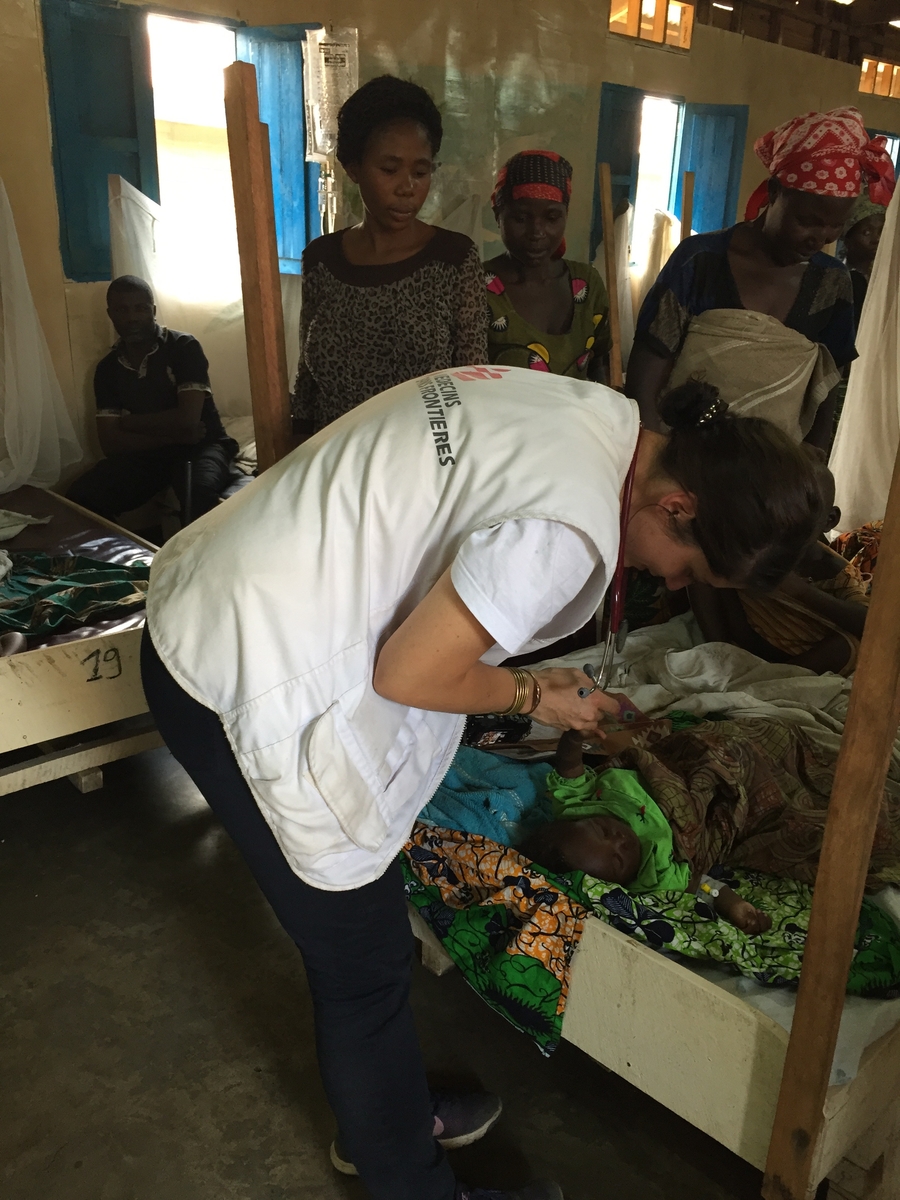 How do you think your time here has gone on to shape your career?
My career has been an interesting adventure since graduation from both the DTN and MIPH. After applying my newly learnt knowledge and skills following the DTN in Tanzania for 6 months, I applied to the Masters in International Public Health and studied for one glorious year. Following the completion of my studies, I was hired as a part-time professor at Cambrian College in Sudbury Ontario where I taught on the Bachelor of Science in Nursing program, focusing on leadership and professional growth, always related back to my experience with LSTM and abroad. I used the inspiration from my professors at LSTM, their manner in the classroom, and their ability to inspire everyone and strived to translate a similar in my classroom, hoping to inspire them to find their passion in the nursing profession as LSTM did for me. From there, I went on to work for Doctors Without Borders/Médecins Sans Frontières for nearly two years, applying all my knowledge and leadership skills gained from LSTM. This also served as an excellent opportunity to encourage my fellow colleagues to pursue studies at LSTM to build their knowledge base and profile, to further contribute to the organization.
How would you sum up your experience of LSTM?
Studying at LSTM and living in Liverpool was truly some of my favourite months of my adult and professional life. I woke up every morning excited to go to class, to learn something new, to be inspired by professors and medical professionals that I aspire to be some day. I was challenged on a daily basis and stimulated to continuously learn and grow as an individual and part of a team. The professors exude nothing but passion about the work they do and the topics they research. The best part is that they also wanted to encourage you to follow what you were passionate about and include you in their world of tropical medicine.
What motivates you in your work?
Choosing nursing as a career was meticulously crafted at a young age because I knew that providing compassionate and high quality of care is universal and translated amongst many languages, ethnicities and cultures. LSTM has confirmed this for me and has led me to be venture down a career path that truly meets all my interests and continuously inspires and challenges me. My greatest joy is knowing that there is always new knowledge to learn and skills to gain.
What is your proudest achievement?
There are many moments of which I am proud proud of in my life that is directly linked to my time spent at LSTM. Fundamentally, I am most proud of myself for following my interests and not worrying about investing in myself through education in terms of both time and money. This not only includes travelling to and studying in the UK but also travelling to Tanzania on my own to volunteer in a primary health clinic for 6 months to directly apply the knowledge and skills gained from the DTN, allowing me to gain a greater sense of appreciation for medicine across the globe and experiencing humanity in a different light. Most importantly, I was extremely moved by the way in which LSTM's professors exuded their passion in the classroom, for both the subject matter and for the populations and countries in which they worked. I had never experienced that before and I believe it is truly unique to LSTM. In turn, they inspired me to deliver the same quality of teachings to my students in the classroom who may travel down the same path as me in the future. I'm also proud that MSF recognizes LSTM as a major contributor both in resources and field staff who have had the privilege of studying at LSTM and working for MSF.