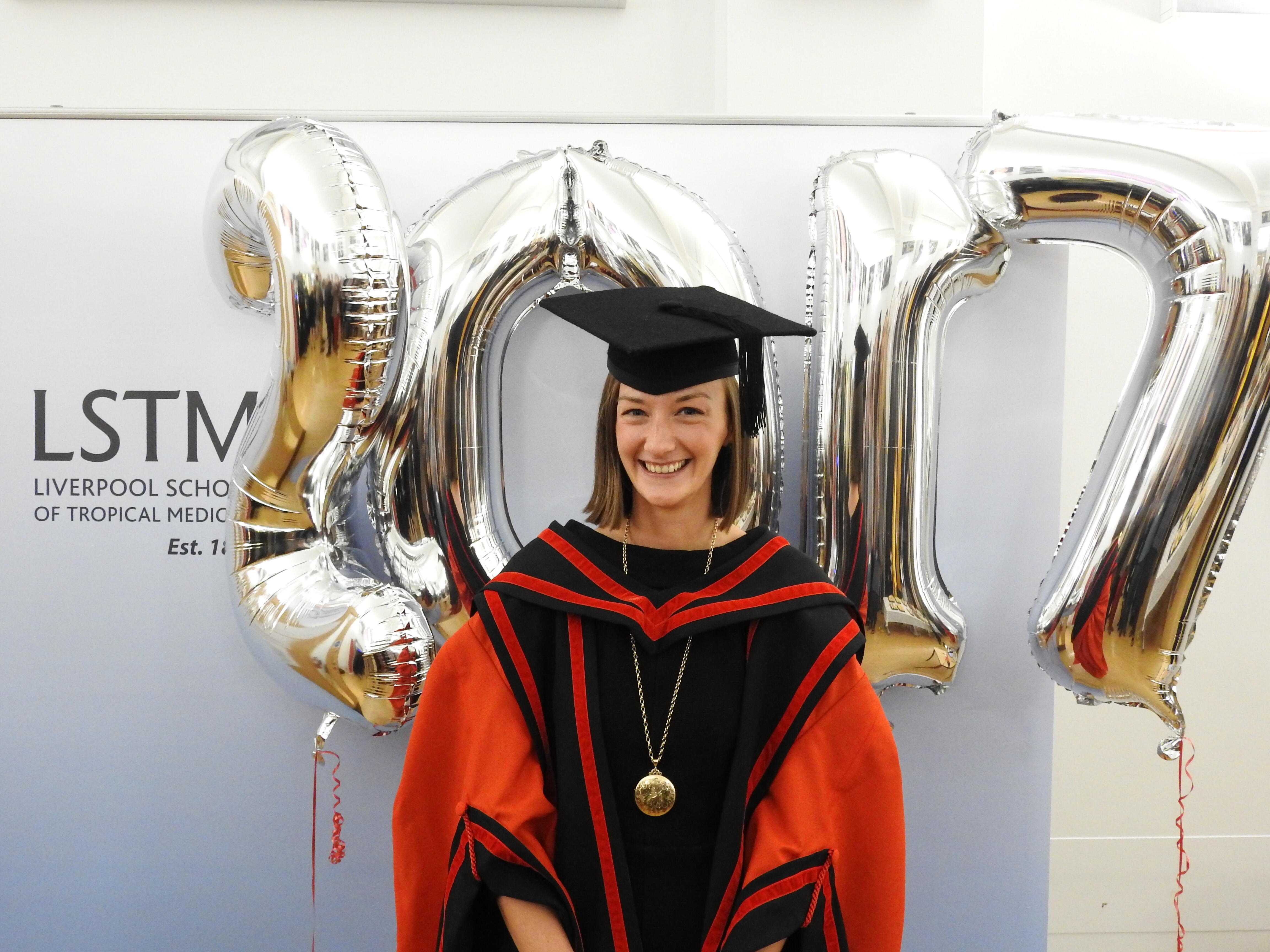 Dr Rozi McCollum came to LSTM in 2009 to study the Masters in International Public Health, having initially trained as a medical doctor at the University of Dundee and worked as a junior doctor in Belfast.
Rozi had already gained voluntary experience of clinical work overseas in Cambodia, and after her Masters went on to spend several years working with Concern Worldwide on health and nutrition programmes. This work nurtured her interest in health systems, and she decide to return to LSTM to pursue her PhD, studying with the REACHOUT consortium.
Learning from the larger group within the REACHOUT consortium also provided Rozi with additional support so that she was able to take several months out of her PhD for several months to work as part of the Ebola response in Sierra Leone, giving her the opportunity to reflect on health systems and humanitarian responses.
This work helped to shape Rozi's plans for the future; she says that moving forward she's keen to combine her interests in health systems research and implementation, with a particular interest in health equity, and how health systems can best meet the needs of a country's most vulnerable citizens. Rozi's potential in this area is already evident; her PhD supervisor Dr Miriam Taegtmeyer said, "Rozi's PhD on health equity came at a time when Kenya was decentralising its health system to county level... The lessons on equity are relevant to other countries devolving decision making for health care and we are very proud of her contribution to the field."
Why did you choose to complete your PhD here in Liverpool?
After having completed my Masters at LSTM, I already knew Liverpool and the high-quality research conducted by LSTM.  I decided to apply to the studentship to complete my PhD with the REACHOUT consortium, which gave me an excellent opportunity to pursue my interests in health systems, community health and equity.
How do you think your time at LSTM has shaped your future?
Pursuing my PhD at LSTM has provided me with the knowledge and skills I will need for the future, not to mention the friends and colleagues I have made within Liverpool, across the REACHOUT consortium and beyond.