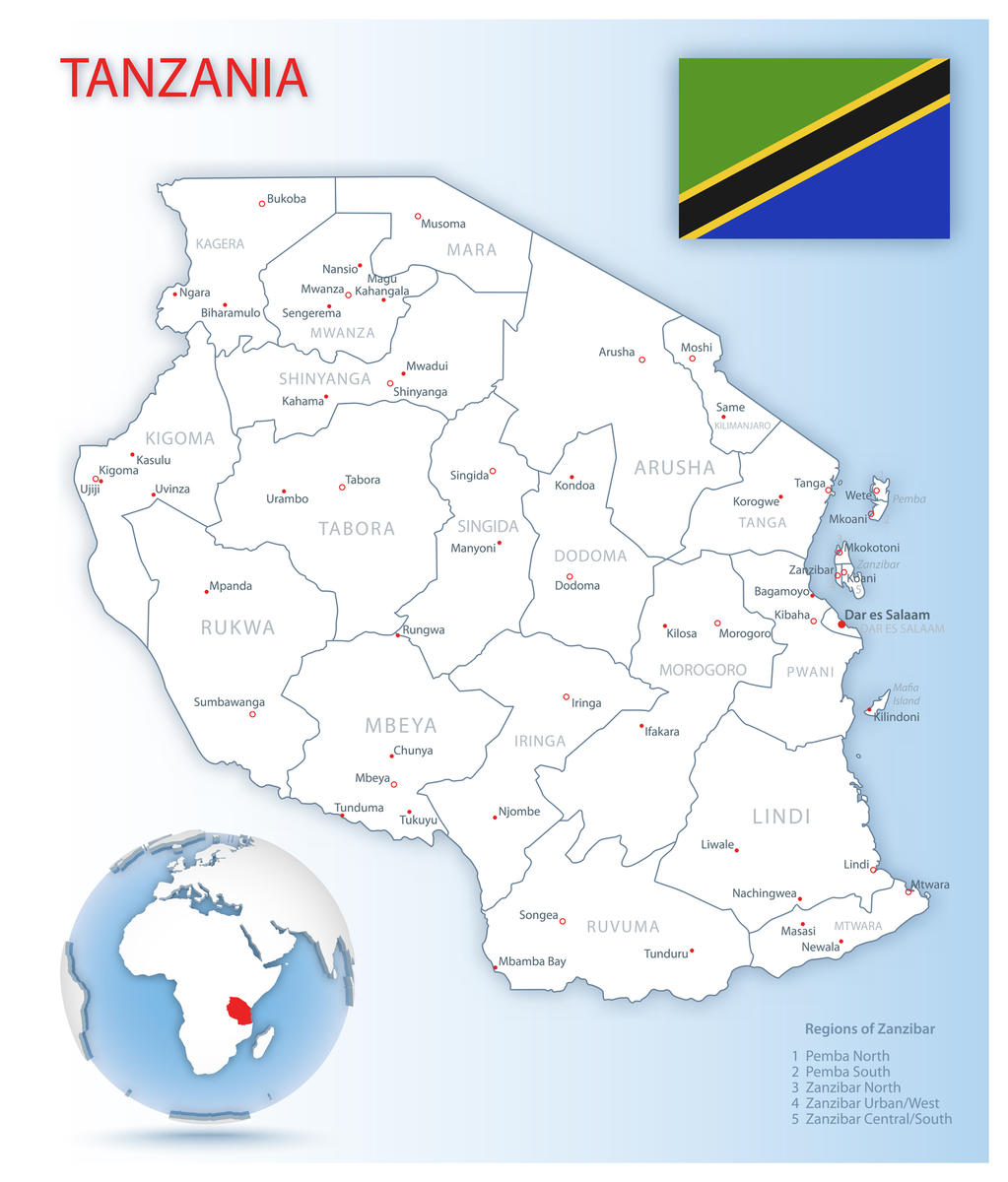 The United Republic of Tanzania is a country in East Africa within the African Great Lakes region. It borders Uganda to the north; Kenya to the northeast; Comoro Islands and the Indian Ocean to the east; Mozambique and Malawi to the south; Zambia to the southwest; and Rwanda, Burundi, and the Democratic Republic of the Congo to the west.
Following two decades of sustained growth, Tanzania reached an important milestone in July 2020, when it formally graduated from low-income country to lower-middle-income country status. Tanzania's achievement reflects sustained macroeconomic stability that has supported growth, in addition to the country's rich natural endowments and strategic geographic position.
In 2020, the Covid-19 pandemic-induced economic slowdown caused the poverty rate to rise to an estimated 27.2%, compounding the effect of population growth on the absolute number of people living in poverty. Because a large share of Tanzania's population is close to the poverty line, even a mild economic shock can push numerous households into poverty. The impact of the crisis has been especially acute among households that rely on self-employment and informal microenterprises in urban areas.
References 
Maternal and new-born health in Tanzania
While Tanzania has made gains in reducing under-five mortality, progress has been slower in reducing maternal and neonatal deaths. According to the 2015/16 Tanzania Demographic and Health Survey, the maternal mortality ratio has remained high at 556 deaths per 100,000 live births. Neonatal deaths, which account for 38% of under-five deaths, also highlight the importance of responding to major causes such as asphyxia, prematurity and sepsis. Mortality rates in Tanzania remain high due to limited access to health services and inadequate skills among healthcare workers (HCWs) to manage causes of maternal death, as well as high loss to HIV/AIDS follow-up, especially for pediatric HIV exposed infants. Other contributing factors include inadequate quality of services, lack of access to emergency obstetric care, limited ability of women to independently access health services, and direct causes such as postpartum haemorrhage, eclampsia and sepsis.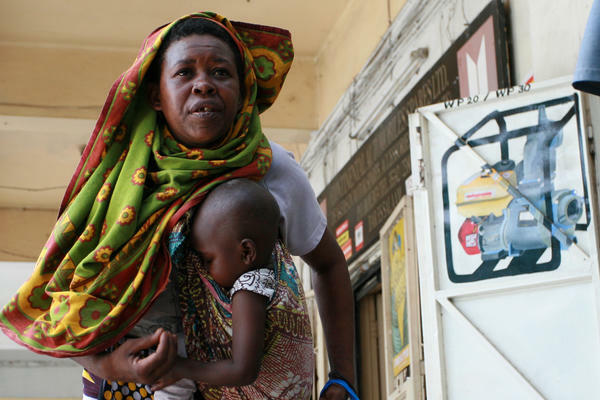 Current programme
Quality improvement (QI)of integrated HIV, TB and malaria services in Antenatal and Postnatal Care (ANC and PNC) 2022-2023
Tanzania is one of the 3 beneficiary countries (Kenya, Tanzania and Nigeria). In line with the Global Fund Strategy 2017-2022 to invest in building sustainable and resilient systems for health (or "RSSH"), the project will implement, document, and disseminate innovative approaches to improving the screening, testing and treatment of HIV, TB and malaria and improve integrated service delivery at selected 30 health care facilities. The project will be implemented in both mainland Tanzania and in Zanzibar. 
Completed Programmes
In 2019 LSTM delivered a new intrapartum care course in Zanzibar/Tanzania as part of a UNICEF-funded implementation research project to improve maternal and new-born health services. Our team of experienced and dedicated facilitators delivered interactive, competency-based training workshops for 40 healthcare providers of varying cadres and levels of experience. The workshops focused on quality improvement in integrated Malaria, HIV and TB services for antenatal, intrapartum and postnatal care facilities in Zanzibar. In addition to the existing ANC and PNC workshop, the team has also developed a new 1-day competency-based intrapartum care workshop.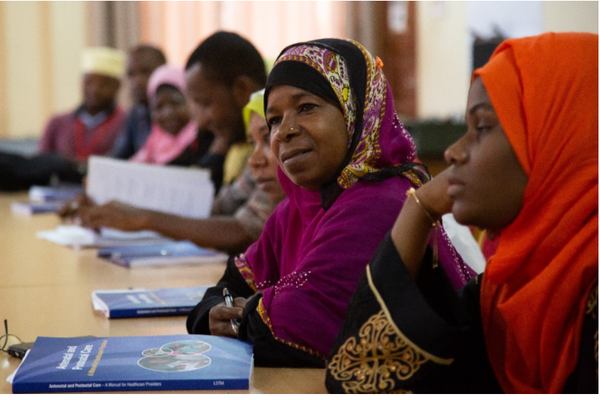 News and Blogs from Tanzania
At Makole Health Centre: Celebration of the donation of medical equipment to 20 health care facilities participating in the programme "Quality improvement of integrated HIV, TB and malaria services in ANC & PNC". Ummy Mwalimu MP was a guest of honor. Donated medical equipment will help improve maternal and newborn health during Antenatal and Postnatal Care. pic.twitter.com/Os61Kq5cMk and pic.twitter.com/K2wDDccF4B

— Department of public health (UDOM) (@udom_public_hdp) May 3, 2023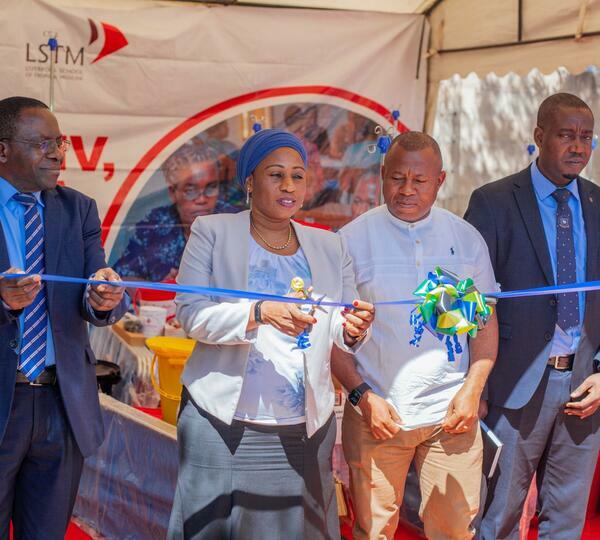 Hon. Ummy Mwalimu, MP, Minister of Health, Tanzania assured the people that the government will ensure the availability of important medicines such as medicines to prevent bleeding during childbirth, blood, medicines that increase blood and medicines to prevent epilepsy in pregnancy. She also has instructed health service providers to focus on their professions, work skills, ethics and service oaths to save the life of those they serve. This will help improve provisional of quality services in health sector.  pic.twitter.com/0s9iBTYOkO

— Department of public health (UDOM) (@udom_public_hdp) May 4, 2023