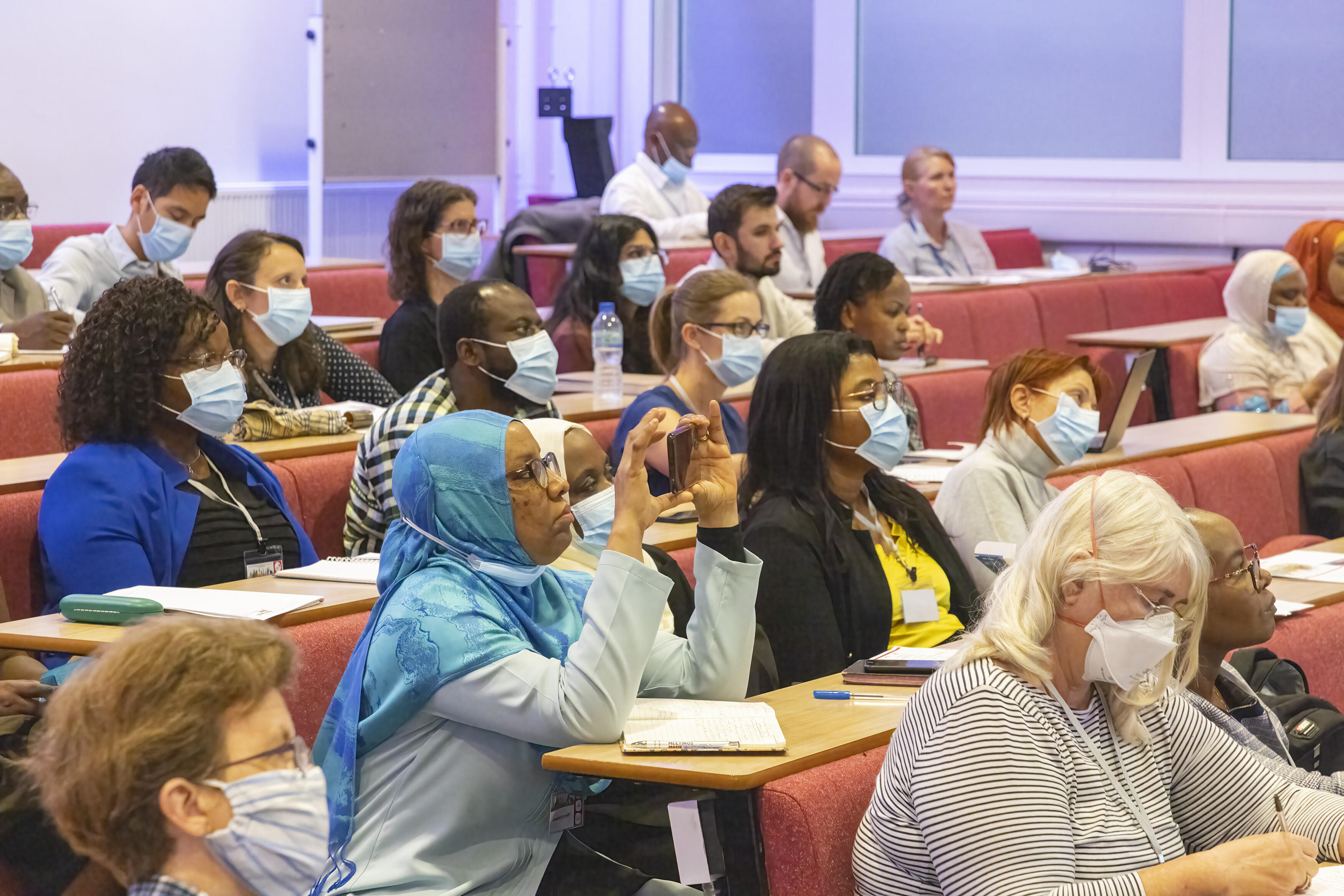 The Emergency Obstetric & Quality of Care Unit (EmOC&QoC) at LSTM hosted  the first annual international Knowledge Management and Learning (KML) event on the Quality Improvement of Integrated HIV, TB and Malaria Services in ANC and PNC programme, in Liverpool from 12th -14th September 2022. The KML event brought together researchers from the 5 implementing countries (Chad, Kenya, Nigeria, Tanzania & Togo), representatives from Ministry of Health (MoH), research partners, the Global Fund and LSTM UK. 
The three-day event was an opportunity to:
Share the results from our research into Quality Improvement of integrated HIV, TB and Malaria services in ANC and PNC,
Facilitate cross learning across the research teams and implementing countries,
Increase awareness of Global Fund funding opportunities for LSTM and Research Partners,
Launch the innovative Blended Learning Approach to continuing professional development (CPD) for health care professionals,

It was a unique occasion to connect with each other in person and virtually to share experiences, ideas and draw on lessons learnt from in-country implementation programmes and research collaborations. Dissemination of research findings and programme experiences facilitates uptake of evidence-based decision making by stakeholders and enhances staff motivation.
At the end of the three days, participants left with a renewed passion and determination to apply the lessons learnt from the KML event to improve quality of care in antenatal and postnatal care services in the implementation countries. We look forward to coming together again in twelve months' time to reflect on our work during the 2nd Knowledge Management and Learning event in Nairobi, Kenya.