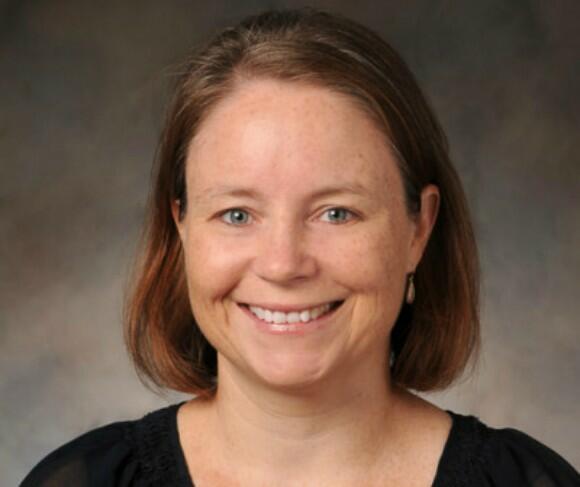 Maggie came to LSTM in 2004 to study for her PhD in Public Health. 
She had previously completed a BSc in Zoology at the University of Glasgow, and after a brief interlude of volunteering at an alcohol rehab centre in London completed an MSc in the Control of Infectious Diseases at the London School of Hygiene and Tropical Medicine. Before her PhD, Maggie spent two years working with the Ministry of Health in Vanuatu as a VSO volunteer on their lymphatic filariasis (LF) program and spent most of her time during her PhD based in the Dominican Republic supporting the national LF programme there.
Since leaving Liverpool, Maggie has taught at George Mason University and Georgetown University, and is now based at RTI International, an independent non-profit institute in the US providing research and development services.
Maggie specialises in the design and evaluation of disease control programmes. She currently works in this area as Director of Knowledge Management and Implementation Science at RTI International, where she facilitates knowledge sharing within the team, across national programmes and among partners, to strengthen practice and policy. She is also a senior manager on the USAID funded ENVISION project, which provides assistance to Neglected Tropical Diseases (NTDs) control programmes across 19 countries. Maggie is a member of the WHO's Strategic and Technical Advisory Group's Global Working Group on Capacity Strengthening for NTDs, has served as technical advisor to WHO on a number of occasions, and has a strong publication record.
Why did you decide to do your PhD here at LSTM? It was personal connection. I got to know David Molyneux and Joan Fahy who were funding and supporting the VSO position that I took in Vanuatu and wanted to continue learning about lymphatic filariasis and working with them.  The school of course also has a great reputation.
How do you think your time here shaped your future work? I would not be doing the job I am doing now (which I love) if I had not spent that time at Liverpool, learning the tricks of the trade and meeting people working on NTDs. I also would not have met my husband if I had not taken the Liverpool supported position in Vanuatu – now married ten years with two children. 
How would you sum up your time at LSTM? Formative, inspiring and opportunity creating. I loved the flexibility of the program and the emphasise on creativity and innovation, as well as rigour.
What is your proudest achievement? Obtaining a PhD had been a dream since I was a wee girl. Ten years later I am still trying to come up with a new big goal to strive toward. I think I get the most satisfaction when I am able to bring together people with different perspectives, expertise and knowledge and work with them to create something new, something that enables us eliminate diseases like LF that cause so much silent suffering. For example, right now there is a group of us working across organizations and countries tacking issues of low coverage in mass drug administrations for NTDs, including in urban areas.