Clinical services at LSTM
LSTM is internationally renowned for delivering excellent healthcare services globally, regionally, and nationally. We have a strong core of clinicians and skilled professionals who for decades have provided – and continue to provide - high-quality clinical services with the support of our multidisciplinary research teams.
Specialist pre and post travel services are provided at LSTM and the Well Travelled Clinics by a team of specialist nurses and clinicians, and highly skilled staff of the Clinical Diagnostic Parasitology Laboratory.
The team of clinicians work across LSTM and the Tropical Infectious Disease Unit (TIDU) of the Liverpool University Hospital NHS Foundation Trust (LUHFT). They provide advice via NHS clinics at LSTM, TIDU clinics and wards, and phone advisory service Monday to Friday 9am to 5pm, out of hours advice is provided by the Infectious Diseases team at LUHFT. Clinicians have active research and teaching roles alongside clinical duties and are involved with many National and International policy and practice bodies within the specialism of Tropical medicine.
Clinical Diagnostic Parasitology Laboratory
A referral service for the identification of a wide range of human parasites from clinical specimens.
UKAS accredited 
Well Travelled Clinics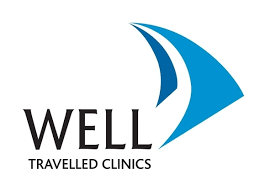 We are a centre of excellence, providing specialist pre and post travel and occupational health services to the general public and a number of UK based corporate clients. Patients wishing to be seen at the NHS Tropical clinic must be referred by a health professional. We are unable to respond to referrals, self-referrals, or enquiries directly from a member of the public.
The Global Health Trials Unit 
The Global Health Trials Unit (GHTU) work in partnership with LSTM clinicians to deliver high quality, definitive research both here in the UK and abroad. We offer streamlined clinical trial services to support clinicians in grant writing, budgeting, trial management, data management and trial design and analysis. The GHTU staff are based at LSTM in Liverpool but regularly travel overseas to collaborate with our wider partners.
Participate in our clinical trials
Every medical advance starts with a clinical trial.This is important to confirm whether a new drug or treatment is safe and effective in people. 
Research at LSTM is working towards developing new vaccinations in the prevention of pneumonia and without volunteers, progress in our research would be impossible. 
All the information you need to join one of our clinical trials