Mary Kingsley a personal friend of LSTM founder and ship magnate Sir Alfred Jones. 
She set sail for West Africa from Liverpool in 1893. She was largely self-educated and had strong views on social and political issues of the time and an interest in science. Shortly after she published Travels in West Africa (1897), which was an immediate best-seller, and West African Studies (1899).
Through her experiences, she acquired a detailed knowledge of African society and politics and was regarded as an expert in government circles.  She was a personal friend of LSTM founders Sir Alfred Lewis Jones and John Holt, with the latter acknowledging her role in "getting us to think on the right lines and to work for the good of the African peoples." She demanded a wider understanding of African social and legal systems and how they should be reflected in colonial commerce. It lead to the formation of the Fair Commerce Party, The Congo Reform Association and the African Society.
Mary Kingsley died in South Africa in 1900, aged just 38.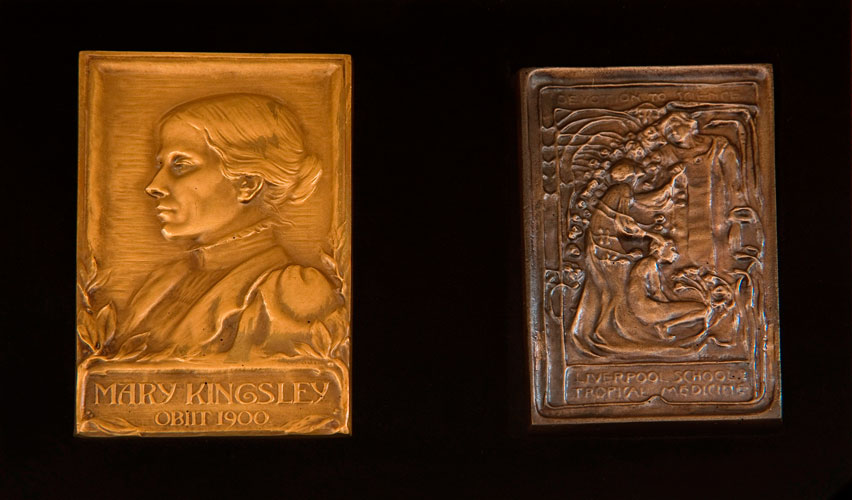 LSTM instituted the Mary Kingsley medal in 1903. It is presented for outstanding achievements in the field of Tropical Medicine. The full list of medal recipients, including Robert Koch and Sir Patrick Manson, can be found on the LSTM website and on the big wooden displays at LSTM.