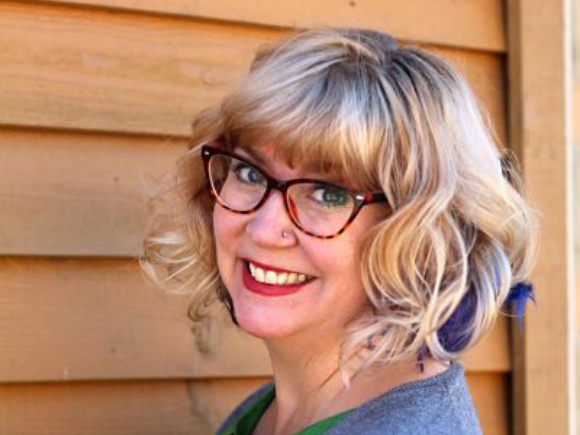 Jane Drichta – Executive Director of the Global Motherhood Initiative - is a midwife and educator whose career working with women has taken her all over the world. Jane initially qualified as a doula from the Seattle Midwifery School and completed a MSc in Global Public Health and Policy at Queen Mary University in London, before her career path led her back to education she completed the Diploma in Tropical Nursing here at LSTM in 2017, and then went on to complete a short course in Health in Humanitarian Emergencies.
Jane's first experience of midwifery in low and middle-income settings was in the Philippines, where Jane worked as a staff midwife on the island of Mindanao in 2010. In 2012, Jane began her role as Doula Trainer and Programming Manager with Shanti Uganda, providing on-site doula training to local women, while also acting as Senior Supervising Midwife at Nssasi Village, Uganda, also with Shanti. In 2011, Jane became Director of Ugandan Operations at Shanti Uganda.
In 2016, Jane worked as Clinical Director of Nurture Project International in Thessaloniki, Greece, where she provided ante and post-natal care for Syrian refugee mothers in a refugee camp setting. Jane then went on to work as Clinical Coordinator for Nurture Project International in Dohuk, Iraq, where she worked with a number of international NGOs to deliver a coordinated programme of training and care under conflict conditions, to ensure women in the area had adequate care.
Jane is now based in Dohuk, Kurdistan (Iraq) as Executive Director of the NGO she founded, Global Motherhood Initiative. GMI provides an innovative model of mother-centred midwifery care which is integrated with deep trauma therapy – the T-SIPS model. GMI are currently working primarily with the Yazedi population in Iraq – many of whom suffered sexual violence at the hands of ISIS - and are always looking for volunteer midwives or experienced maternity nurses to come and join them in their work.
What made you choose to study here at LSTM?
I have studied at LSTM twice, first for the Diploma in Tropical Nursing, and then a short course in Health in Humanitarian Emergencies.  I was first attracted to LSTM because of its international reputation.  I have worked in development and response situations for ten years and everybody knows LSTM.  The courses also fit well into my schedule.  The DTN was a very intense three weeks, but the time I saved doing it all at once was well worth it. Once I received my DTN, I came back because of the quality of the teachers, and the fantastic relationships I formed at LSTM.
How do you think your time here has shaped your future work?
I feel very confident going into almost all situation in the humanitarian field.  I feel as if I have a fantastic clinical background and a thorough understanding of the actors in my current posting, running two NGOs in an IDP camp in Iraqi Kurdistan.
How would you sum up your experience of LSTM?
I felt very supported and respected during my time at LSTM.  I model my interaction with other professionals in my work on how I was treated there.  All in all, it was a wonderful time in my life, and I made many friends from all over the world.
What is your proudest achievement?
Besides my daughter graduating from university, my proudest professional achievement so far is the establishment of Global Motherhood Initiative. GMI is a community-based grass roots NGO operating in a Yezidi IDP camp in Iraqi Kurdistan. We combine gentle, trauma informed midwifery care with mental health services for women struggling after the genocide by Daesh in 2014.  We are the only NGO in Kurdistan where maternity and mental health care are completely integrated to provide culturally relevant services in a camp environment.