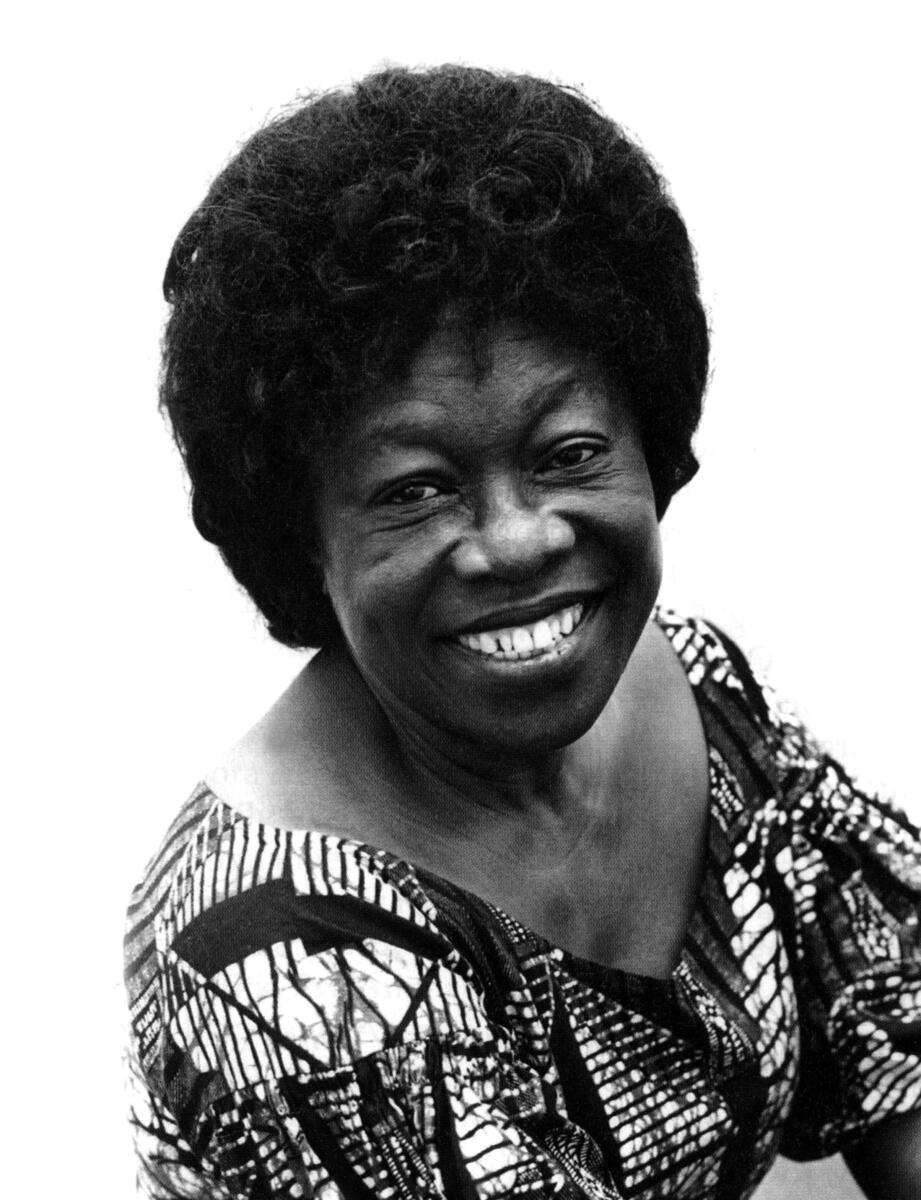 Dr. Letitia Obeng, known as 'the grandmother of female scientists in Ghana', was the first Ghanaian woman to graduate with a bachelor's degree in science and the first to be awarded a doctorate in science.
Dr Obeng's choice of study was influenced by time spent at her father's rural farm in Ghana, where she was entranced by the myriad of plants and insects she discovered there.
Her early love of flora and fauna saw her embark on a Zoology and Botany Degree at Birmingham University in 1952, returning home to teach zoology at the College of Science and Technology in Kumasi. She trained many of Ghana's early pharmacists, agriculturalists, and doctors.
Her husband sadly died in 1959, leaving Letitia to raise three small children. After this life changing event, she answered a call to move to Liverpool in 1962 with her children aged 8, 6 and 3. She began studying for a PhD at LSTM, focusing on Simuliidae, or black fly - the vector for onchocerciasis (river blindness.)
Reflecting on her life, she has said that she and her three children received an excellent welcome at LSTM. With their nanny in tow, they travelled around North Wales each weekend to take water samples from the rivers and streams there. She says her work at LSTM equipped her with 'a valuable understanding of important aspects of freshwater ecosystems.'
After studying at LSTM, Dr Obeng and her family returned home. Ghana's hydroelectric project had recently been launched and the River Volta dammed to create a lake that would eventually cover 4% of the country.
Dr Obeng's freshwater knowledge gave her a clear insight into potential ecological perils that could arise from a project of this scale. She lobbied for the establishment of an Institute of Aquatic Biology, which she went on to lead. This gave her the scope to set in motion important monitoring, research, and studies of the country's inland water systems, including Lake Volta, helping to preserve them in a healthier state for people and wildlife.
In 1972 Dr Obeng was invited to take part in the UN Human Environment Conference in Stockholm. In 1974 she was recruited by the United Nations Environment Programme (UNEP) as the officer in charge of water and soil, in the Global Environment Programme.
In 1980, she was appointed Director of the UNEP Regional Office for Africa and UNEP's Representative to Africa, where she worked with the 53 Environment Officers of the African region to produce a programme of action for the African environment.
Dr Obeng was the first female President of the Ghana Academy of Arts and Sciences and was awarded Ghana's highest honour: The Star of Ghana. Her international legacy and reputation remain strong and in 2022 a meeting room at the Novotel in Liverpool's new Paddington Village was named after her. A public poll was created to nominate people connected to Liverpool, who have had a life-long impact in the areas of science and health, and Dr. Obeng was chosen as one of three honourees.
Following a visit to LSTM on her 90th birthday, Dr Obeng said: "Due to my experiences and association with LSTM I was able to return home and do something productive. The school is a fantastic organisation, and I will always look back to my time in Liverpool with great fondness."