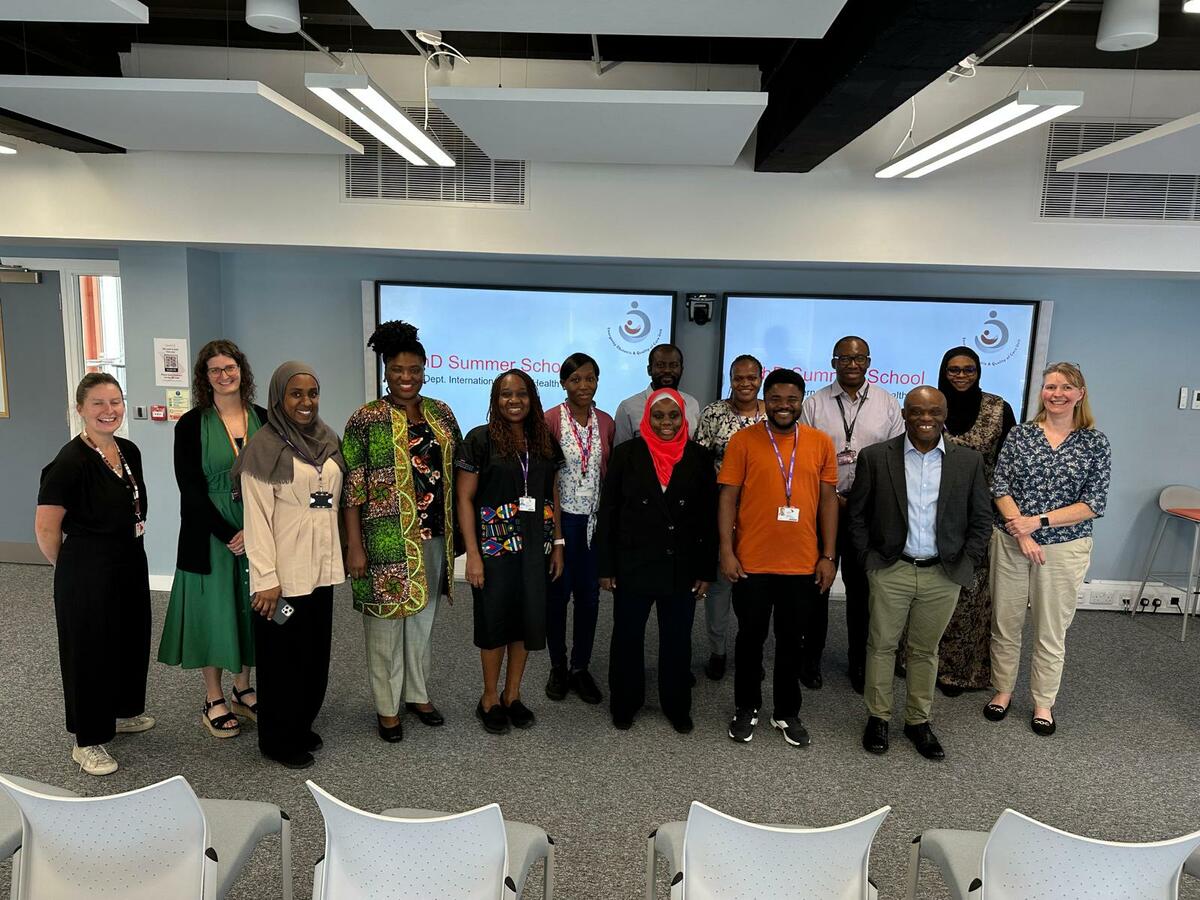 Studying for a PhD can be an intense and sometimes a lonely journey, particularly for students studying remotely. It is more akin to a marathon than a sprint and may be very different from any previous studies. During July, most of our PhD students travel to the UK to attend the postgraduate research conference and whilst here, we wanted to give them an opportunity to get to know each other a bit better and for us to provide them with additional input as a group to support their PhD journey. This, the first departmental 2-days PhD summer school took place from 5th to 6th July 2023, and included input from senior academics, subject specialists and from the students themselves. Topics included:
How to survive a viva;
Writing your thesis, for publication and for funding;
Managing data;
and economic evaluations.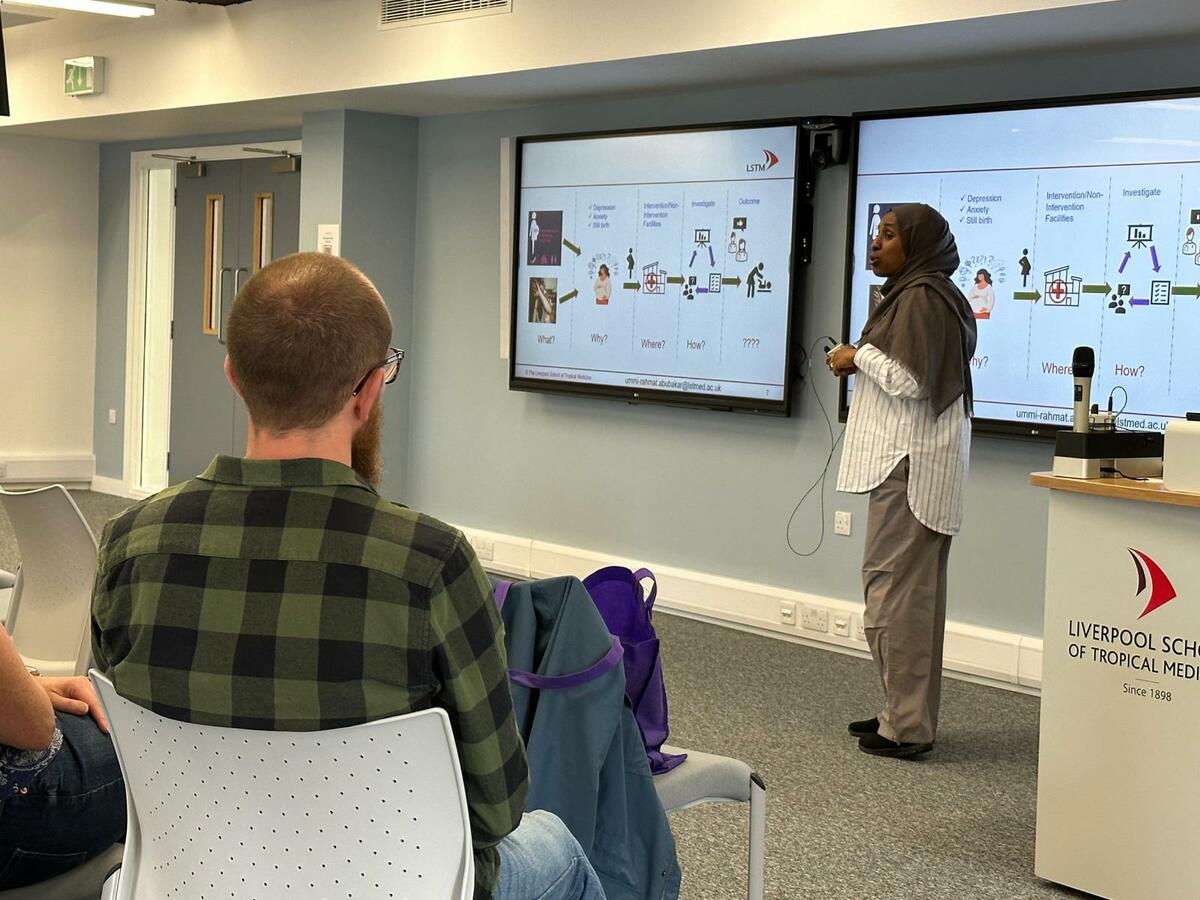 In addition, each of the students took part in a 3-minute thesis challenge. This is based on the national competition where students present their whole thesis (or research project for those less advanced in the studies) in three minutes, with only one PowerPoint slide. These were assessed and feedback was provided by a panel of independent assessors.
Sessions with senior academic staff and subject specialist helped the students to understand many important aspects of their PhD journey. The sessions on the LSTM thesis guidelines, library resources and how to convert their thesis into publications helped to clarify concerns regarding the format of their thesis and how to maximize their publications outputs from their thesis. Knowing the examiners and supervisors' perspective of their work shed more light on what is expected of them and the standards that their thesis should be. Some of the students were also directly involved in co-presenting critical reviews of publications relating to current 'hot topics' in maternal and newborn health. This encourages them to think about research in a more analytical way, evaluating the quality of the research and how it is applicable to current practice.
The breaks in between gave the students an opportunity to interact with each other, share their challenges and help them build a team spirit. The students were able to connect at a professional and personal level and this will help them to have a more wholistic PhD journey. The Summer school has opened doors for the students to collaborate with each other in their research work and support each other in their journey. The senior students were able to share their experiences with the junior students, creating a platform for discussion of their individual challenges, and a source of help enabling them to progress as a group. To support the important social and networking aspects of the summer school, a hot lunch was provided on both days, incorporating Pakistani 'street food' and a very well received mango cheesecake.
Approximately 30 students were able to join the summer school, online and in-person. Feedback from the students following the event was very positive, particularly appreciating the sessions on how to write a thesis and prepare for a viva, providing insight for the students from the examiner's perspective. All the students who gave feedback expressed a desire for the summer school to be repeated next year.
"It was a fantastic experience and the knowledge gained was extremely beneficial. It increased my skill and confidence in presenting in front of others which helped us improve our networking in many areas of LSTM with PhD students. It was a psychological preparation for the entire PhD journey."

The summer school was a great experience it was educative, inspirational, and eye opening on many aspects of my PhD. The organisation was on point, and it was a good opportunity to get to learn about the research of other PhD students."
Although it was largely well received, recommendations for next year included online students being able to take part and contribute more directly rather than through the 'chat' and increasing the duration to three days. Students recommended that the summer school be preceded by a series of academic camps where areas of interest in research are covered. This will enable them to acquire important research skills needed for their dissertations. This year's PhD summer school was a successful event, and it is anticipated that future similar events will be even better and offer further learning and collaboration opportunities for the PhD students.