LSTM Nigeria has been working in Nigeria since the year 2013 to support its vision of ending preventable maternal deaths, stillbirths and early neonatal deaths and improve the health of mothers and babies. Nigeria has a high maternal and newborn deaths; the maternal mortality ratio is 512 per 100,000 live births and neonatal mortality is 34 per 1000 live births. Global strategies to reduce maternal mortality is skilled attendance at birth and Emergency Obstetrics and Newborn Care (EmONC).
right: LSTM UK volunteers, Nigeria team and UITH anaesthetist team.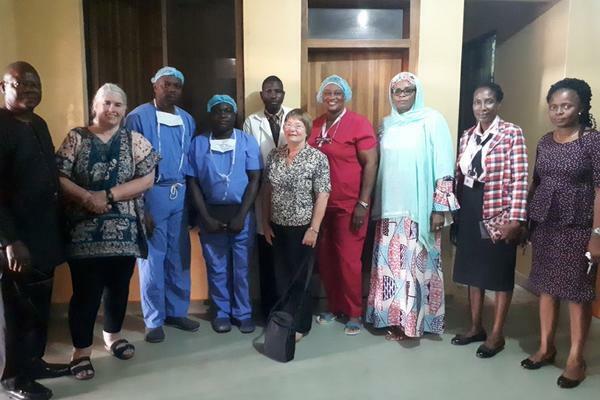 The team in Nigeria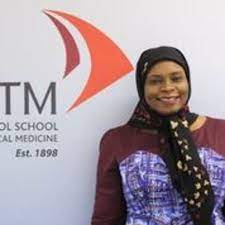 Hauwa Mohammed
Country Director – LSTM Nigeria
Hauwa is a Specialist Obstetrician and Gynaecologist, and worked in the University of Maiduguri Teaching Hospital and Federal Medical Centre in Nigeria. She has Masters degree in International public Health (Sexual and Reproductive Health) and Diploma in Reproductive.
Contact: Hauwa.Mohammed@lstmed.ac.uk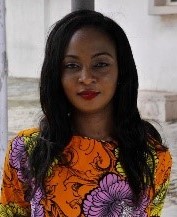 Adacha Boslam Bello
Admin & Logistics Assistant – LSTM Nigeria
Adacha Boslam Bello is an administrator with 12 years' experience in office administration and planning.  She holds a degree in Law and a Professional Diploma in Humanitarian Assistance. Through her previous and current experiences in program administration, she has gained hands-on skills in planning and coordinating routine administrative, operational, and financial activities of some funded projects.
Contact: Adacha.Boslam.Bello@lstmed.ac.uk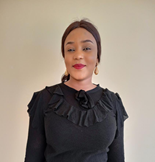 Deborah Charles 
Admin and Logistic Assistant on the Global Fund project for LSTM in Kaduna State
Miss Deborah Charles is a young graduate, she completed University in 2016. She worked in humanitarian service with "The Waste to Wealth Project for Leger Foundation/Gender Equality, Peace and Development Centre Borno state" as a Gender based violence officer and admin officer. She also worked as an admin and logistics assistant for Prime Alert Secure Company Abuja, Nigeria.
Contact: Deborah.Charles@lstmed.ac.uk
Dr. Michael Adeyemi 
Technical Officer under the Global Fund project for LSTM in Kaduna state Nigeria
Dr. Michael Adeyemi is a medical doctor with extensive experience in clinical medicine and special interest in obstetrics and gynaecology. He has worked as a senior medical officer in a busy referral hospital in Kwara state Nigeria. He has keen interest in public health and has worked in different capacities with several NGOs. He is passionate about reducing maternal & newborn morbidity and mortality and mitigating other public health challenges.
Our partners in Nigeria