Improving Health Systems: Adjusting to COVID-19
LSTM researchers, led by Professors Sally Theobald, Miriam Taegtmeyer, Imelda Bates and Dr. Laura Dean and partner organisations (University of Liverpool & Ministry of Health, Liberia, and Liverpool Hospitals NHS Foundation Trust) are currently looking into how health systems in Liverpool and Liberia have been adjusting to the ongoing COVID-19 outbreak.
The project hopes to share learning and promote capacity strengthening across geographic boundaries and learn from similar adjustments made by the Liberian health care system during the 2014-2015 Ebola epidemic.
The research explores perspectives of health care workers employed directly in the COVID-19 response, the decision-makers and those working in other key areas of the health system, for example governance stakeholders, laboratory scientists, and other health care staff.
Uniquely, this project brings together social science, bioethics and health systems researchers and apply health systems models of resilience to understand the impacts of COVID-19 on routine delivery of health care systems in different settings such as Liverpool and Liberia.
The project team are working closely with policy makers and front-line staff (including the Ministry of Health in Liberia), to develop useful, evidence-based guidance and resource documents to inform the health systems response and to support governance and accountability to promote equity in decision making.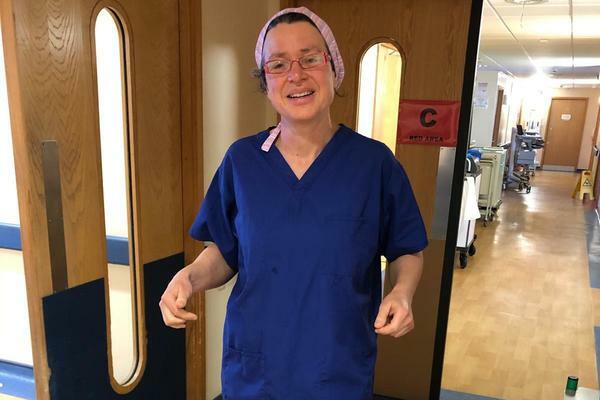 As of the summer of 2020 LSTM became one of the partners in organising several COVID-19 awareness campaigns, targeting millions of people in West and Central Africa. With UK Aid support these campaigns help audiences to protect themselves from infection and relieve the burden on struggling health systems. This response to COVID-19 is an extension of the UK's Accelerating the Sustainable Control and Elimination of neglected tropical diseases programme (ASCEND) which combats neglected topical diseases.
In addition, in large health systems consortia linked to LSTM's Centre for Health Systems Strengthening, LSTM has been proactively adapting its research in response to new priorities emerging from the pandemic. It also ensured that learning is shared in order to promote future health systems resilience.
afrimapr: 

Open health facility location data for Africa to support COVID-19 efforts
afrimapr will create R building blocks and learning resources to make it easier to make data-driven maps in Africa
A project led by LSTM researcher, Dr Andy South, is developing open-source software to facilitate the use of health data in Africa. Recent work visualising the distribution of more than 100,000 African health facilities through a web application aims to support the response to the coronavirus pandemic. Afrimapr is a one year project running in 2020, funded by the Wellcome Open Research Fund. Its approach is to create software building-blocks in R, a free software environment for statistical computing and graphics, facilitating others to create data-driven tools and apps. By improving access to existing open datasets this will make it easier for others to develop digital solutions to local problems. The time is right given the rapid expansion of data-science communities in Africa. 
The project's initial core team includes members from LSTM; Talarify - a South African company developing research computational skills in Africa; the universities of Bath and Leeds and the Education Strategy centre in Ethiopia. The team has been joined by a collaborator from Senegal and is looking to grow.