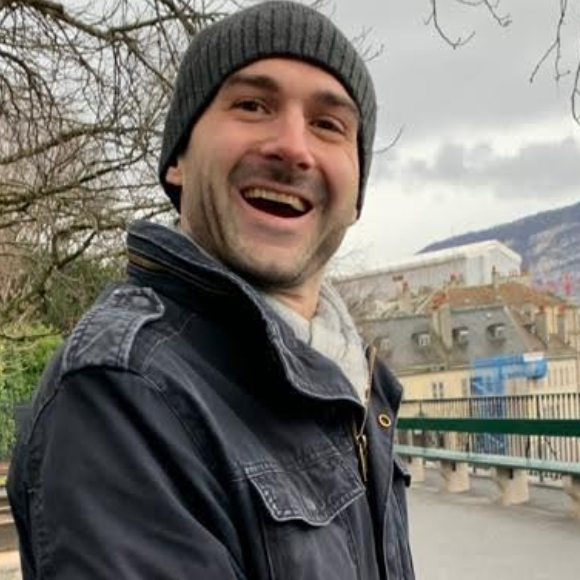 Arnaud Peytremann is a medical professional who has been making a difference in the lives of people who live in remote and underprivileged areas. He has recently completed his certificate of extra-hospital emergencies through 15 months of anaesthesia training, having already obtained his specialist title in Internal General Medicine in Switzerland. As part of his commitment to serving those in need, he has also trained in Mountain Medicine, and he is practicing part-time doing mountain rescue in a helicopter-based company in the Swiss Alps. In 2024 he will go back to the tropical medicine, working for the travel clinic at the HUG (Hopitaux Universitaires de Geneve) for another 15 months.
Arnaud's interest in travel and different cultures dates to before he even began medical school. As someone who has always felt a strong desire to help those living in low- and middle-income countries, he knew that his career path would take him to places where he could make a real difference. During his final year of medical school at Geneva University, he participated in a one-month tropical diseases course and a two-month internship in Cameroon, which gave him a taste for tropical medicine.
After discussing his interests with various people, Arnaud decided to pursue further training in tropical medicine at LSTM. He completed the DHA and DTMH (2018) programs, which he describes as some of the best times of his life. During his time at LSTM, Arnaud met people from all walks of life and shared new perspectives, ideas, and experiences with them. He not only learned a great deal about tropical medicine, but he also had time for sports and enjoying the nightlife of Liverpool with his new friends.
Arnaud's dream after completing his training at LSTM was to work as a humanitarian. He applied for and received a six-month assignment with MSF (Doctors Without Borders) in East-Darfur, Sudan, in 2018. While the work was challenging, he was grateful for the training he had received and found that it prepared him well for the realities of working in a resource-limited setting. Arnaud was able to apply the knowledge he had gained at LSTM to real-world situations, such as discussing water supply and sewage issues with the logistician and providing care to malnourished children.
After his time in Sudan, Arnaud returned to Switzerland to complete his training as a General Practitioner. He hopes to one day return to a tropical country to provide care and support to those who need it.
When asked to describe LSTM in three words, Arnaud chose "Learning, Sharing, and Caring." He encourages current and prospective students to make the most of their time at LSTM by engaging with other students and valuable teachers, who have a wealth of knowledge and experience to share. For those looking for a place to learn serious things in a different and perhaps lighter way than usual, LSTM is the place to be! Arnaud is confident that all students will have a great time there.
We want to hear from you and learn about your post-graduation journey. Share your success stories, challenges, and experiences with us. Your insights will help inspire and guide the next generation of graduates. Get in touch with us today and let's stay connected!