Innovation is part of LSTM's DNA and has been since our inception 125 years ago.
Our research has never just meant working in a laboratory.
We work in the field, often in challenging and sometimes dangerous circumstances, and we collaborate with a range of partners across multiple sectors to ensure our work meets the needs of the people, communities and countries who need it most.
We take an holistic view of health issues and are uniquely positioned with expertise from bench to bedside to community and beyond, to develop genuine, long-term solutions to save lives in the world's poorest communities. This approach tackles the reasons why whole countries are held back because of the distraction of disease preventing advancement and prosperity. Our approach has involved discovering the causes of disease and how they spread, developing new treatments and interventions, and delivering simple, practical and appropriate solutions to improve healthcare throughout the world.
We were the first institution in the world dedicated to tropical medicine research, and we continue to lead today, investing in the brightest minds and the best facilities to help those who need our support the most. This is reinforced by the continued support of key international donors and partners.
Haemorrhagic Fevers
Viral haemorrhagic fevers (VHF) affect multiple organs in the body and are accompanied by bleeding. LSTM conducts research into two main VHFs, Crimean Congo Haemorrhagic Fever and Ebola.
Crimean Congo Haemorrhagic Fever, spread by the bite of an infected tick, is becoming more common, with outbreaks in Turkey, Eastern Europe and the Eastern Mediterranean. Doctors treat the infection in hospital with intravenous fluids, blood and good nursing care. Researchers at LSTM worked on a rapid point-of-care lateral flow device to detect the virus earlier, when it is more treatable and to prevent further transmission. A Cochrane Review examined the treatment of the disease with the drug ribavirin, which drew useful conclusions about its effectiveness. 
During the COVID 19 pandemic, LSTM researchers and partner organisations looked at how the Liberian health care system effectively adjusted during the 2014-2015 Ebola epidemic – to ensure everybody in the region received equitable services and care. The pandemic brought about swift changes to the delivery of health services, which meant vulnerable patients risked not getting the care they needed. West Africa experienced similar challenges during the 2014-2015 Ebola epidemic.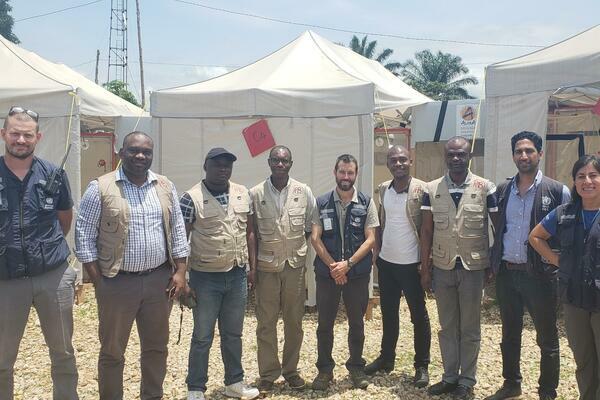 Monkeypox
Until recently, Monkeypox was rarely seen outside of West and Central Africa but increasing outbreaks in more densely populated areas began raising concerns about its global spread. Monkeypox is a serious virus causing symptoms like a fever, rash, and inflammation of the lungs, brain, and eyes. In spring 2022, Monkeypox began spreading amongst some communities in the UK. The World Health Authority later declared the global monkeypox outbreak a public health emergency of international concern (PHEIC.
LSTM worked with clinicians from the Tropical and Infectious Disease Unit at the Royal Liverpool University Hospital to publish a report examining the management of previous cases human monkeypox in the UK. The report: Clinical features and management of human monkeypox: a retrospective observational study in the UK, was published in The Lancet Infectious Diseases. LSTM clinicians, Tom Wingfield and Hugh Adler, continue to study the spread, impact, and prevention of Monkeypox, speaking in the media and at research forums about knowledge gained.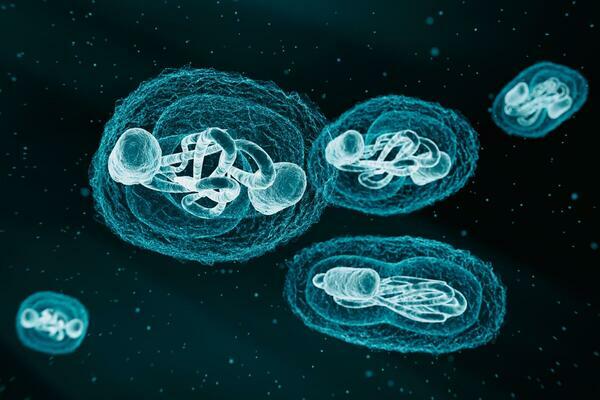 Anti-microbial resistance (AMR) is a global threat to scientific research and gains worldwide
An antimicrobial is a product that kills microorganisms or stops them growing. Antibiotics are an antimicrobial used to stop bacterial infections from growing. Overuse of antibiotics has led to antimicrobial resistance and AMR is a global problem that threatens many advances in modern medicine. Bacteria are experts at developing ways to evade or inactivate antibiotics. Antimicrobial stewardship (more responsible and thoughtful use of anti-biotics) is one of the tools available to us to help preserve anti-biotics for future generations and situations where their use is necessary – like the treatment of sepsis.
LSTM is working nationally and internationally to combat AMR. The School leads the Infection Innovation Consortium (iiCON), alongside national partners, whilst leading a project to build anti-microbial stewardship, research, and skills capacity, at the Queen Elizabeth Central Hospital in Blantyre, Malawi. Partners and colleagues in the Malawi Liverpool Wellcome Trust (MLW) are also working on a clinical research programme, alongside collaborators at the UK centre for Ecology and Hydrology, the University of Bergen, Norway, and Wageningen Bio-veterinary Research, Netherlands.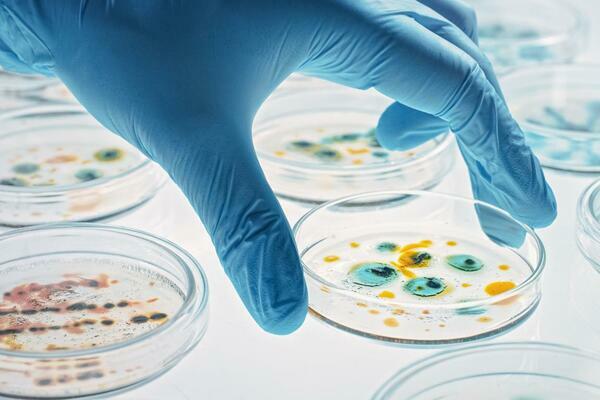 Human Challenge Model
LSTM's unique Human Challenge Model has been used to test novel vaccines for pneumonia the biggest killer of children under five globally. It will be used for the acceleration of pharmaceutical drug and vaccine development, reducing the cost and time of clinical trials, imperative in future pandemic preparedness.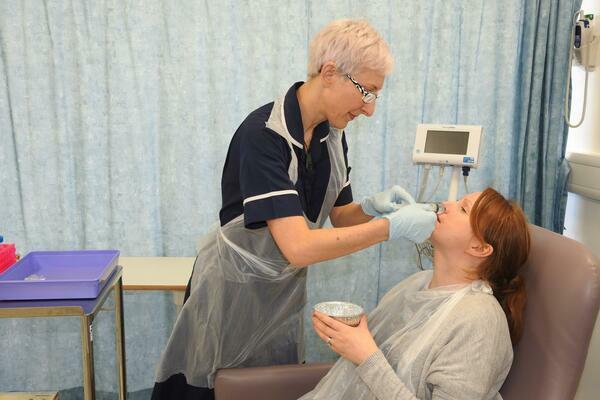 REF 2021
Research Excellence Framework (REF) is a national assessment of the quality of UK higher education research in all disciplines. 
REF takes place every six years. The framework is used by theUK higher education funding bodies  to assess the quality of research and to inform the distribution of research funding In addition to funding allocation, the REF also provides accountability for public investment, so that the benefits of the research being undertaken can be demonstrated, and is significant in benchmarking information that affects research reputation.
LSTM was recognised as a leading global research powerhouse, in the latest REF review, ranked second in the UK for its impact.