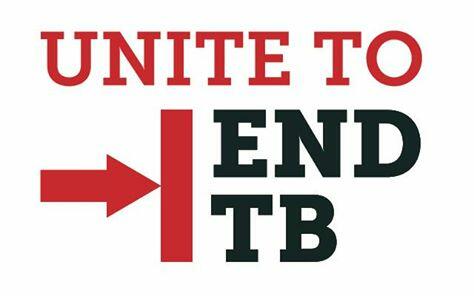 This year's theme for World TB Day is Wanted: Leaders for a TB-free world, and is in line with LSTM's determination to be an institution training the world's future leaders in global health. This is particularly relevant in the case of TB, which affects millions of people in the developing world and LSTM remains well placed in terms of the search for new drugs and diagnostics, cutting edge interventions and networks in the UK and all over the world.
LSTM's expertise was recognised late last year with the formation of a £7 million NIHR Research Unit on Lung Health and TB in Africa, IMPALA. Led by Professor Bertie Squire the four-year collaborative programme will generate new scientific knowledge and implementable solutions to tackle TB across 11 African countries. LSTM also hosts the IMPACT TB consortium led by Dr Maxine Caws, which is working in Nepal and Vietnam to generate new knowledge on how to scale up activities to identify and treat people with TB who have been missed by routine health services.
Professor Squire said: "TB remains the world's leading infectious killer, and World TB Day provides us with an opportunity to highlight this global public health burden and mobilise social and political commitment towards its elimination. At LSTM, through a range of projects, including IMPALA and IMPACT-TB we are looking to utilise our existing networks to push forward innovation and bring relief to the millions of people suffering from this terrible disease."
One of LSTM's partnerships closer to home is LIV-TB, a cross-campus collaboration between University of Liverpool (UoL) and LSTM, of researchers and health professionals with a special interest in TB. One of its members, Dr Tom Wingfield from the UoL, has published two LIV-TB affiliated articles for World TB Day, in the Lancet and The Conversation. Dr Wingfield said: "The Lancet comment addresses social determinants to end TB and is based on our work in Peru. Carried out over 20 years we looked at how socioeconomic support could be used alongside medical interventions to improve TB outcomes and move towards an end for this massive blight on global health." Through Welcome Trust and Academy of Medical Sciences funding, Dr Wingfield is now aiming to replicate his research from Peru in other low-resource settings including Nepal and Mozambique.
Both LSTM and UoL have played an active role in establishing UK Academic and Professionals for TB. This network of more than 20 UK Universities and Research Groups joined forces in early 2018 in order to combine our research and experience to consolidate our extensive global collaborations to inform the UN General Assembly meeting which will take place on 26th September 2018. This is the first time that TB will be the topic of a UN General Assembly High Level Meeting and represents a once-in-a lifetime opportunity to mobilise high level political support to end the TB epidemic by 2030; the target set by the World Health Organisation. On current rates of decline, and despite being declared a Global Emergency in 1993, it will be another century before this epidemic is ended.