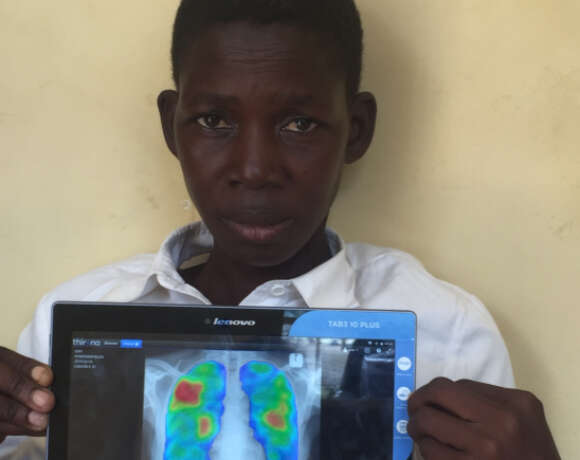 LSTM's research covers the full spectrum of the complex, often poverty driven, global problems around chronic lung diseases, respiratory infection and Tuberculosis (TB). It aims to reduce infection, improve prevention and optimise treatments.
LSTM's lung health and Tuberculosis (TB) research takes a holistic, person-centred perspective, recognising that men and women, boys and girls experience a heavy burden of lung disease which manifests with a range of symptoms including as disabling coughing, breathlessness, and wheezing. 
The causes of these problems are complex, very often rooted in poverty, and include infections such as Mycobacterium tuberculosis and Streptococcus pneumonia, and non-communicable conditions such as asthma and chronic obstructive pulmonary disease.
The solutions require multi-disciplinary, collaborations aimed at both prevention and management of the full spectrum of communicable and non-communicable lung conditions.