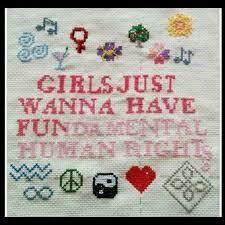 Francesca Heard, DTMH February 2018
As I slowly turn the focusing dial on my microscope, the blurred, unfamiliar blobs gradually become more formed. My eyes adjust to these strange, yet fascinating shapes in front of me on the blood film. Erythrocytes, pleasingly round and pink, fill the frame, like hundreds of petals floating on water. Soon, a neutrophil emerges into view- a large, stippled landmark to guide my search for the malaria parasites so desperately seeking to evade my gaze. Next, we move onto examining the anopheles mosquitoes, pinned on display, frozen, their spindly limbs splayed. Female or male, I wonder, scouring to find the clues to help me decide.
This quiet moment is often a saviour in a busy day. A moment of introspection, the microscope focusing my scattered, refracted thoughts like one of its lenses. Almost halfway into the course, the dust is settling. The importance of what we are learning is phenomenal. How can we take what we have learnt and use it to carve a place in this field? Are we ready for the responsibility to advocate change? Casting my mind back to that mosquito, I am reminded of the importance of sex and gender- how it infiltrates all aspects of the course, from the life cycle of parasites, to the role of antenatal care in female health.
Gender issues matter. In many societies, whether you are male or female affects your life expectancy, your access to healthcare and your social standing. We have learnt in the public health module that in low resource settings gender particularly has a major influence on health equity. Whilst on one hand it saddens me that many females of my age do not have the same access to and control over healthcare that I do, it also reminds me that we need to use this in our practice, wherever we are, to advocate for better facilities for our counterparts.
Particularly in maternal health, many programs are making waves in improving access to healthcare for women, as we learnt in antenatal screening programs for malaria, TB and HIV. But they still have a long way to go. It is reported in some low and middle-income countries only 35% of pregnant women are even tested for HIV. It's one barrier accessing the populations that need it, let alone providing adequate services to meet WHO targets. It's also worth remembering that in resource poor settings, men also face barriers to screening due to lack of specialised healthcare interventions.  
However, it is undeniable that being female renders a certain vulnerability and the interplay between biological and social factors is seen in STI pathogenesis. Transmission probability of HIV is increased if a male is infected in a heterosexual partnership than if the female partner is. There is also increased seroprevalence of HSV-2 in females compared to males in certain Tanzanian studies, with females often suffering more severe debilitating disease.  We have heard anecdotal evidence that it is not uncommon in resource poor settings for sexual health clinics to force patients that are sex workers to the back of the line for treatment. The vast majority (if not all) of these will be women.
Gender equity isn't just a topical movement, although many recent events have thrust the issue to the forefront where it belongs, a stark reminder that it isn't only in low resource settings where gender equity is lacking. However, it is easy to forget amongst the high profile, Hollywood-glittering campaigns that issues pertaining to gender roles, particularly in resource poor settings, go back much further than the red carpet can stretch. 'Feminist' is a word often shrouded in mistruths, but in this context it has never been more needed. We all need to be feminists in our practice (if you are not already, then get with the program) in order for change to happen.
In addition, come and join an evening of theatre and debate at 5:30pm on the 20th March 2018 in the Nuffield Lecture Theatre, this event is part of the B!rth project which aims at addressing the inequality in health and healthcare for women across the world. It aims to raise awareness, provoke debate and influence policy. Join us for an evening of powerful theatre and challenging discussion at LSTM.
Sign up here.
Find more about B!rth here.