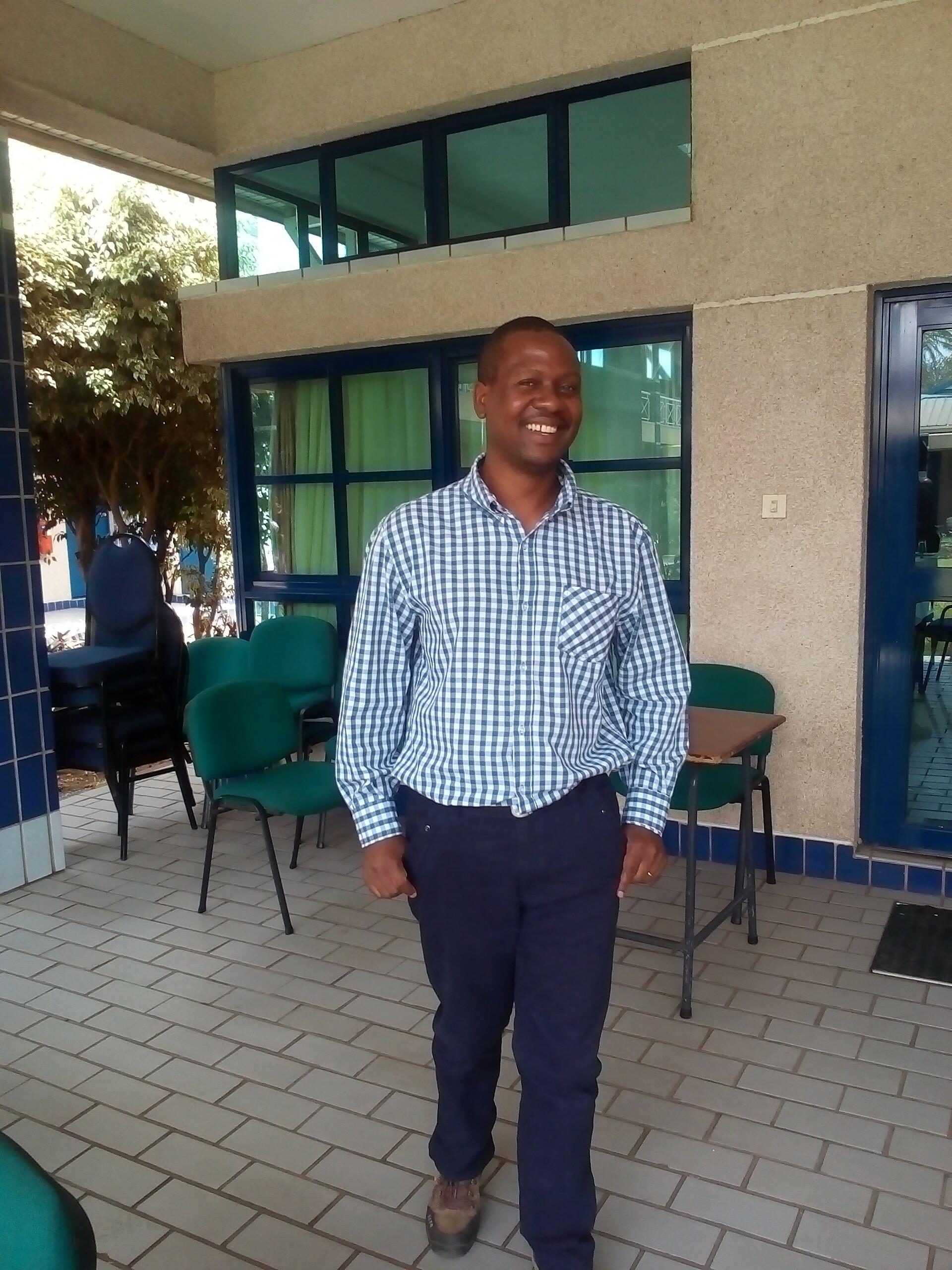 Patrick Mphasa is a Laboratory Technician at the Malawi-Liverpool-Wellcome Trust Research Programme (MLW). Here he tells us about his experiences of COVID-19, which he has thankfully recovered from.
Patrick, tell us about your experience of COVID -19.
It was on the evening of 12th January 2021 that I developed acute symptoms of COVID-19. I had a severe headache and general body pains.
The following morning, I informed my line manager at MLW, who advised me to report to MLW COVID-19 Team. I was requested to come for a COVID-19 test.
The results came back positive, and I was advised to self-isolate at home to protect my family members and colleagues.
At home, my condition deteriorated, and my wife took me to the Queen Elizabeth Central Hospital (QECH), in Blantyre on 24th January 2021 where I was admitted to COVID-19 ward.
What treatment did you receive?
Whilst on the ward, I and all patients who had COVID-19 were closely monitored by a team of doctors and nurses who worked tirelessly to serve and save the patients.
On the ward, my condition worsened, and I required oxygen support 24/7 as I struggled to breathe. With this support, my oxygen concentration levels kept on improving and I was finally discharged on 31st January 2021. I was advised to report to the hospital if I develop any new symptoms related to COVID 19.
As somebody who works in the Labs, at MLW, what did you learn from being a patient on the wards?
My admission to QECH made me appreciate the noble work that doctors and nurses undertake every day to serve and save the patients with COVID-19 and all patients with other ailments.
They work tirelessly with limited resources like PPE, basic essentials, and other medical equipment necessary, such as blood pressure machine, glucometers, and oxygen monitors.
I am now glad to say that I have recovered from COVID 19 and resumed duties two weeks after discharge from the hospital.
Thanks should go to my wife who was always there for me, Professor Stephen Gordon and the entire team of doctors and nurses working on COVID-19 ward at QECH.
LSTM is raising funds to support front-line healthcare workers, like those who cared for Patrick, by providing protective PPE to keep them safe as they care for patients and wait for their vaccine.
To find out more or to donate, click here.