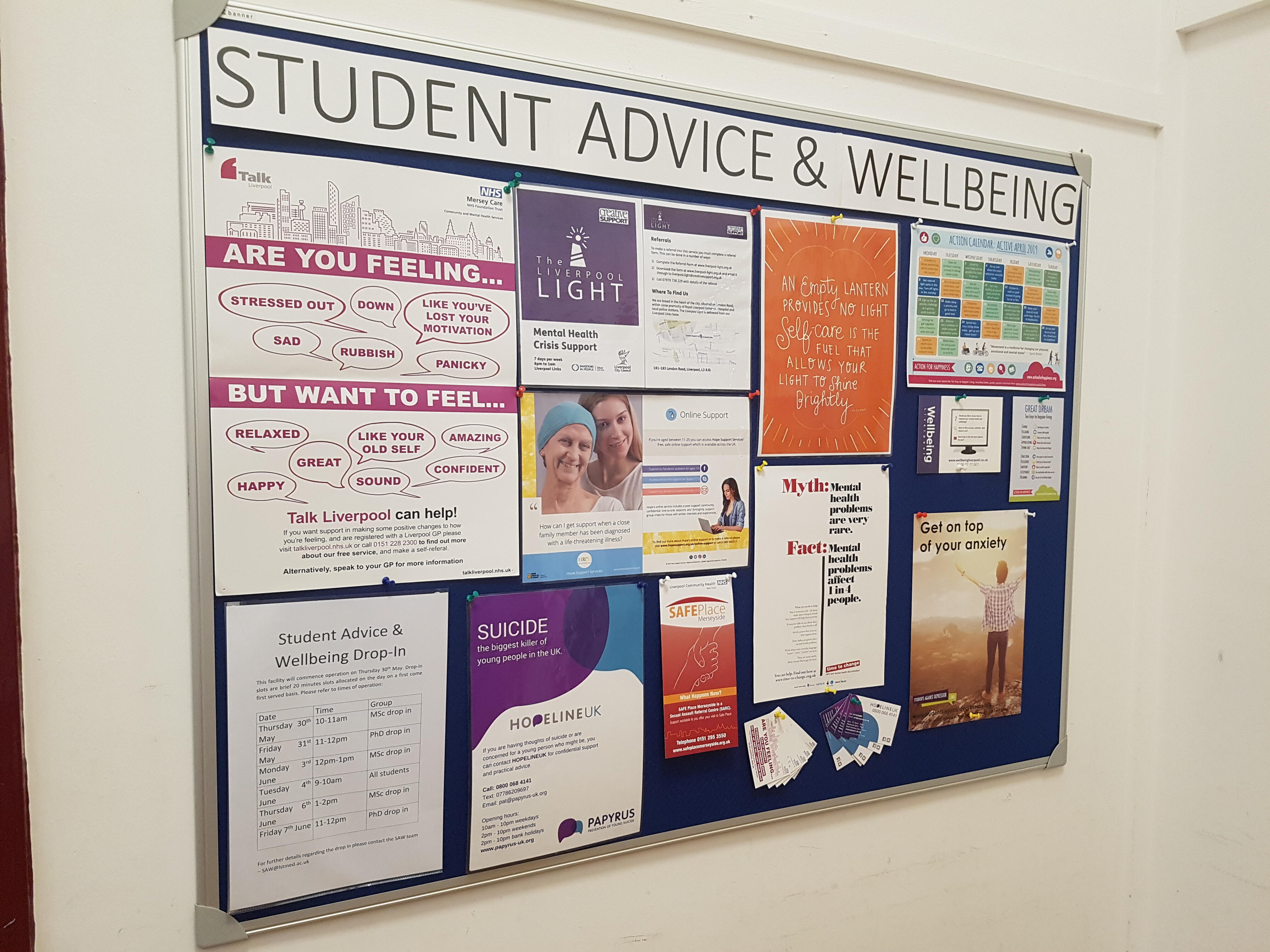 Other student welfare matters, including English language support, childcare and schools, and personal safety. 
Students' welfare throughout their studies is extremely important to LSTM. Workshops and resources will be provided to support students in developing a mindful approach to studying.
The Student Welfare Officer will also be able to provide counselling and advice to students, and aims to embed wellbeing into the student experience.
English language support
The University of Liverpool's English Language Centre provides a range of English classes to support you during your studies here at Liverpool.  The classes take place during Semesters One and Two, and are open to international students registered at The University of Liverpool.  Classes are also available for international members of staff and visiting fellows.  All classes are free of charge to LSTM students. 
Childcare and schools
In the UK, State schooling is compulsory from the September following the child's 4th birthday and is free of charge.  This applies to the children of all international students, except for students on visitor visas. 
If you are bringing school-age children with you, your choice of school will largely be determined by the location of your accommodation.  The Student Experience Officer can assist with finding a suitable school.  
In the term following their 3rd birthday, children (including children of overseas students) are entitled to free part-time nursery education, either within schools or playgroups.  Children below the age of 3 can be cared for in private nurseries.  This will cost around £200–250 a week. 
Personal safety
By international standards, the UK is a safe country, with low levels of violence and street crime.  However, crime is more prevalent in large cities and Liverpool is no exception.  You will need to take extra care of your belongings, not only when you are here, but also during your journey.  It is important not to carry large amounts of cash with you and not to leave your belongings unattended. 
Student living costs
Liverpool is one of the most cost-effective student cities in the UK. With our competitive tuition fees and comparatively low cost of living, we offer an affordable student experience at a high-quality, world-renowned institution. 
We estimate that you will need between £6–8000 per year for your daily living expenses, including accommodation, food and local travel. Of course your actual living costs will vary according to your lifestyle. 
It is important to budget your money carefully. The list below gives you some examples of current living costs per month.  
Average monthly cost of living expenses:
Accommodation: £300–850
Travel (to include weekends away – bus/train): £0–165
Food: £50–150
Mobile: £20–40
Study costs: £10–60
Leisure: £20–200
Laundry: £0–30
Household bills: £0–65
Gym membership: £10–30
Approximate monthly total: £400–1,560 
You can find out more about student living costs at the UKCISA website. 
International students who are sponsored by LSTM on a Tier 4 visa will have to meet the UKVI financial requirements for maintenance.  Please see the latest guidance document. 
Student Experience  Officer
Tel: +44 (0)151 702 9591
Email: SAW@lstmed.ac.uk