Tupumue
Non-communicable lung disease in Kenya: from burden and early life determinants to participatory inter-disciplinary solutions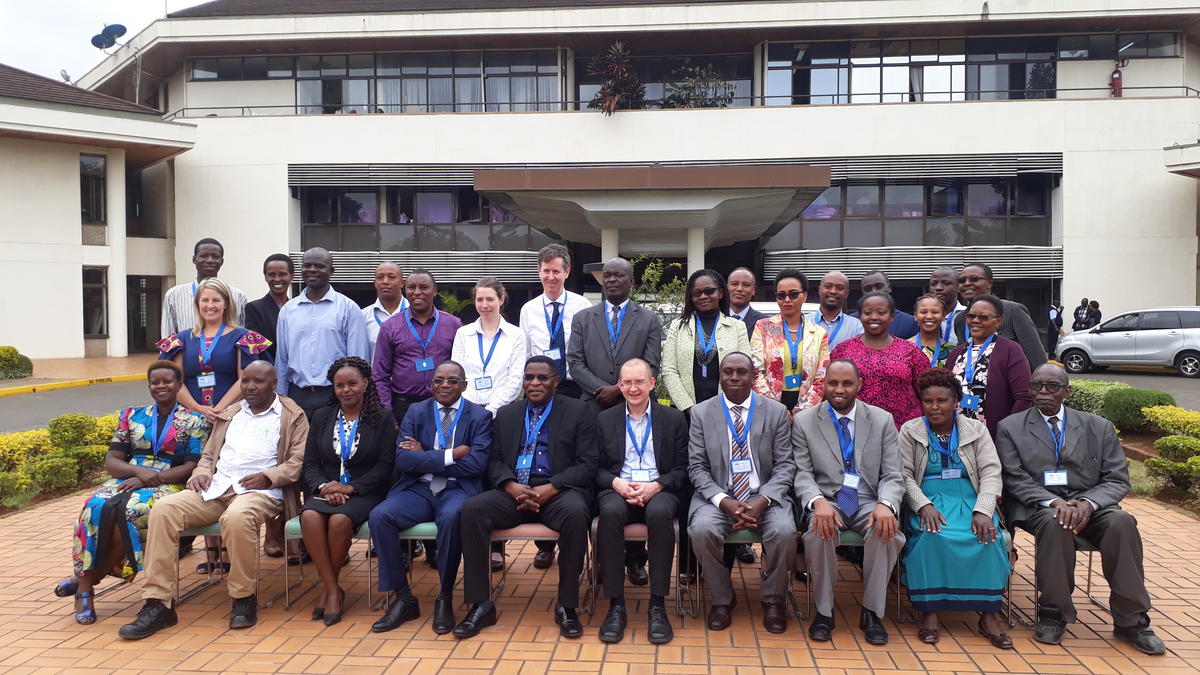 The Tupumue (Kiswahili: let us breathe) study aims to find out how many children in two communities in Nairobi, Kenya have lung problems and to explore children's experiences of lung problems and air pollution.
We will also see if the lung diseases seen in African adults start during childhood and what causes lung problems in children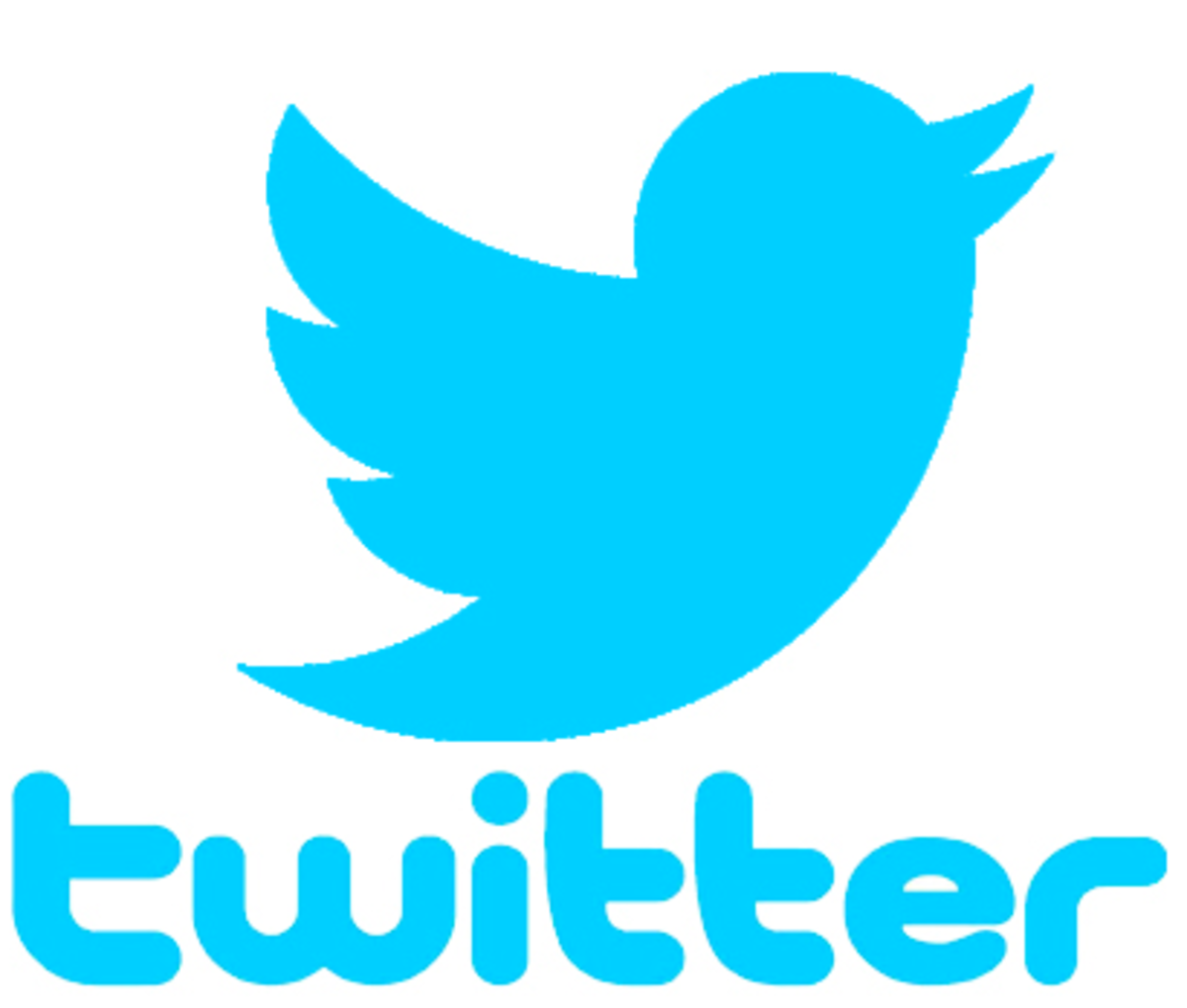 Follow us on Twitter @TupumueP 
The lung diseases asthma and chronic obstructive pulmonary disease (COPD) are very common.
Around the world 300 million people have asthma and 200 million have COPD.
Low- to middle-income countries (LMICs) shoulder the burden of these conditions and Kenya has highlighted asthma and COPD as national priorities.
Research from high-income countries shows that the origins of asthma and COPD are in early-life during childhood, or even earlier. Although research has shown that many adults in Africa have reduced lung function, no one has investigated whether this starts early in life.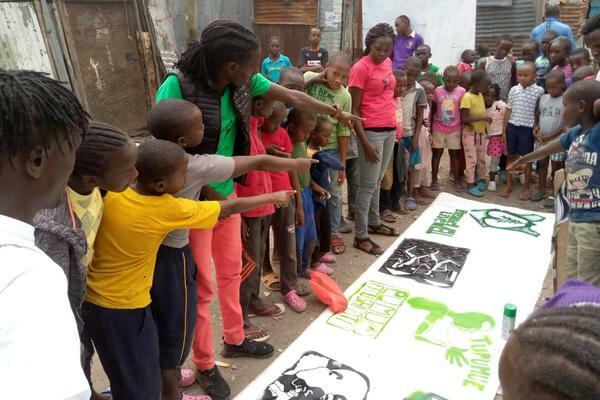 Methods in Brief
Children aged 5-18 years will be recruited in two areas in Nairobi: the informal settlement Mukuru and the adjacent affluent area Buruburu.
Community members are being involved in all stages to ensure that the study is directly relevant to communities. To help raise the study profile, 10 community sensitisation events will be held in key locations. The type and locations of the events will be decided in three community co-creation workshops. In total, 1300 children in Mukuru and 1300 children in Buruburu will be studied. The children and young adults will be recruited through their schools. Parents will provide consent and the children assent. For 1000 children in each community we will ask questions about lung symptoms, air pollution and known lung problems (parents/guardians will be asked for younger children, older children will complete themselves). We will ask mothers if we can look at the Child Health Card that records birth weight, childhood weights and chest infections. Children's lung function will be measured using a simple blowing test (spirometry) before and after they run for 6 minutes, a simple way of looking for asthma.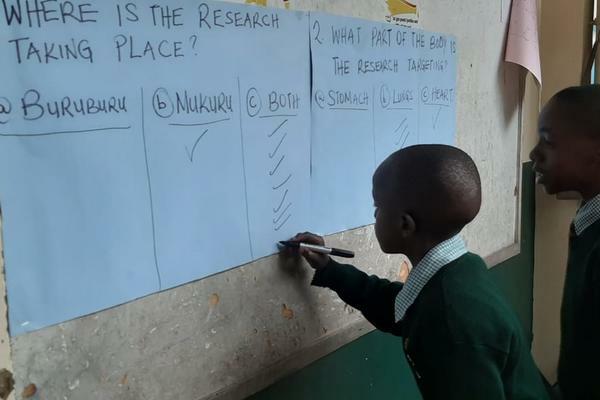 We will measure air pollution experienced in the homes of 100 children in each community together with measurements made at strategic locations where children spend time. These monitoring results will be combined with the questionnaires to estimate exposure to air pollution for all those taking part.
To get an idea of the everyday experiences of lung problems and air pollution, we will ask around 300 primary school children (5-14 years) in each community to draw their stories or bring in items they link to lung problems. They will discuss these activities with smaller groups of children. For older children (15-18 years) about 20-30 in each community will be asked to take part in walking interviews around their community to help us better understand what living in the community is like, their experiences of lung health, their understanding of air pollution and their future aspirations.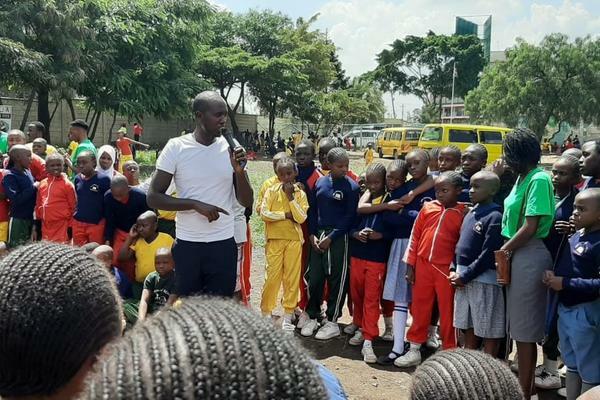 The information collected will be used to compare the children of Mukuru and Buruburu and to see if more children than expected have reduced lung function and at what age this is evident. We will also see if air pollution, birth weight and early life chest infections affect the lung function of children, and the extent to which the experiences of children the two communities differ. The study is large enough to make fairly accurate estimates of prevalence and to look for associations.
The results of this study will be fed back to the two communities in ways they feel are easy to understand, including through the use of creative methods such as rap, comics, puppetry, street murals and videography.
Pumua Fiti Ishi Fiti (Live Well, Breathe Well) feat The Tupumue Music Crew and Lung Health Champions
The Tupumue study is looking at the lung health of children in two communities in Nairobi, Kenya. This video showcases the Tupumue lung health champions explaining the study to residents in the two communities, Mukuru and Buruburu, in February 2020, prior to the start of data collection.