The Accelerator Research Clinic (ARC)
The Accelerator Research Clinic (ARC) in the Liverpool Life Science Accelerator Building is the future for respiratory research at the Liverpool School of Tropical Medicine (LSTM). The ARC maximises efficient cross team working between the clinical and laboratory team and facilitates rapid sample processing whilst it improves flexibility and choice for research participants.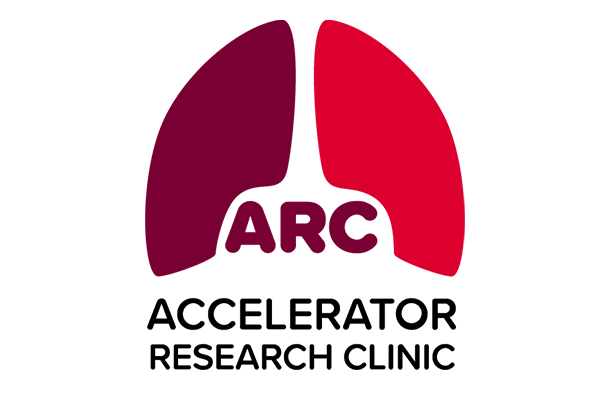 Pneumo 2 study (currently recruiting)
Preventing pneumococcal disease through vaccination
In the UK, there are 2 vaccinesSome strains of pneumococcus are present in each vaccine however they continue to circulate in the community and cause disease. This is called vaccine escape. In this study, we want to investigate vaccine escape using strain 3 at 1 month following vaccination. We will also investigate if these vaccines provide long term protection against pneumococcal colonisation 6 months post vaccination. currently used to provide protection against pneumococcus. 
The Respiratory Research Team is based at the Liverpool School of Tropical Medicine (LSTM), led by Professor Daniela Ferreira and Dr Andrea Collins. The team has grown from strength to strength over the past decade completing over 26 studies and recruiting over 2000 participants. The teams work focuses on pneumococcal bacteria and the development of new vaccine strategies. The Experimental Human Pneumococcal Challenge (EHPC) Model is the only model in the world in which participants are inoculated with live pneumococcal bacteria in their nose. This model is used as a vaccine testing platform as well as a transmission model for prevention strategies with multiple flourishing life science partnerships.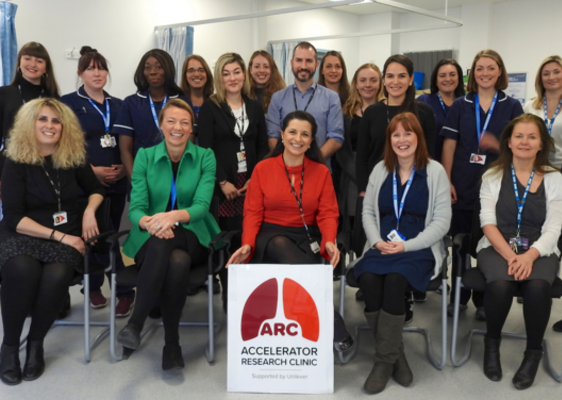 This state-of-the-art research facility facilitates rapid processing of samples due to clinic and laboratory proximity and staff efficiencies. The ARC was opened with a charitable donation from Unilever and is set up with all the required emergency equipment and Standard Operating Procedures (SOPs) to maintain high clinical and research standards. The ARC has been set up and managed by Dr Andrea Collins, Senior Clinical Lecturer, Respiratory Consultant and Respiratory Speciality Lead North West Coast CRN (ARC Director) and Sister Angie Hyder-Wright, Senior CRN Research Nurse (ARC Manager).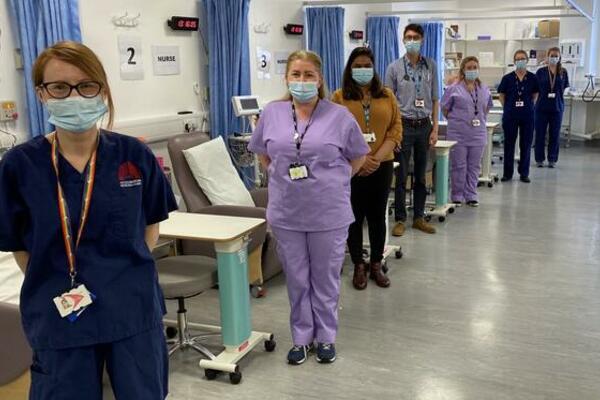 The 18-bedded unit can accommodate multiple participant visits at one time allowing maximum flexibility to book participant appointments that best suit their needs. The ARC is staffed by experienced doctors and nurses specifically trained in the EHPC model, all clinical trials are conducted to Good Clinical Practice (GCP) standards with full sponsorship by LSTM and support of the local NHS Research Ethics Committee (REC).  The clinic has all necessary emergency equipment and staff are fully trained in Intermediate/ Advanced Life Support. The laboratory has designated space for inoculation preparation, sample processing and storage and is located next to the ARC allowing immediate transfer and processing of samples.
Join the team as a trial volunteer
Research into vaccines is the only way to find out which vaccines will work – researchers need people to take part in studies to find out which possible new vaccine works best.
If you are interested in taking please register your interest on the voluntere page and then you will be sent information when a trial is recruiting.
Pneumonia: Information for Volunteers
We are researching a bacteria called pneumococcus. We think that small numbers of bacteria present in the nose ("nasal carriage") can may protect people against disease. Small numbers of these bacteria are often found in the nose of healthy adults (at least once per year) and more often in children.