Led by Professor Dame Tina Lavender, the NIHR Global Health Research Group on Stillbirth Prevention and Management in sub-Saharan Africa was established in 2017, to research stillbirth prevention and explore better ways to support bereaved parents and families in low-income settings, partnering with the Lugina African Midwives' Research Network (LAMRN).
In 2021, the team progressed to become the NIHR Global Health Unit on Stillbirth and Neonatal Death Prevention and Management in in sub-Saharan Africa and South Asia. The Unit is unique in the NIHR Global Health Programme as wholly midwife-led, with the majority of research also midwife-delivered across 8 countries. The Unit is tackling the unacceptable global burden of stillbirth and neonatal death.  Of the 4.4 million babies dying before, during birth or soon after birth globally every year, around 75% are in sub-Saharan Africa and South Asia. 
Equitable partnerships support effective community involvement and engagement in the programme, ensuring that the views of women and their families shape the research. The have been able to work towards the development of culturally sensitive and cost-effective interventions that have potential improve maternity and newborn care across sub-Saharan Africa and South Asia.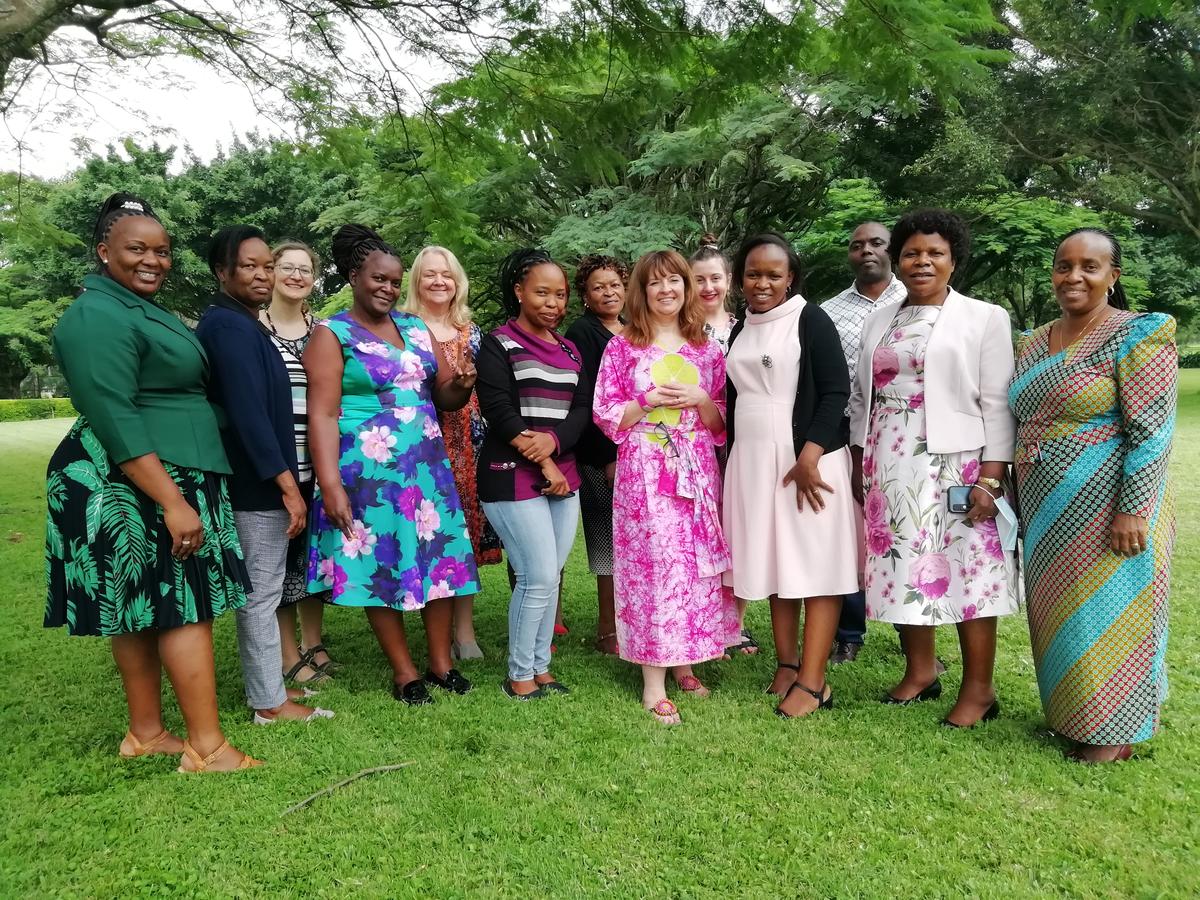 Dame Tina Lavender, Professor of Maternal and Newborn Health at LSTM said "The research team had a shared vision to change the lives of women, babies, and families. We have successfully delivered a programme of research with direct benefits for practice, while giving midwives their voice and the skills and confidence to make a real difference to women and their babies in the future."
The programme focuses on key areas of maternity and newborn care in low- and middle-income income settings, and in particular on stillbirth prevention through the identification of women with high-risk pregnancies and improving childbirth care by exploring factors influencing how women access quality care. The team have engaged midwives and families in multiple studies from investigating the risk factors for stillbirth and neonatal death to improving communication, bereavement care and support when a baby dies. 
This work has highlighted the stigma surrounding stillbirth in Africa and despite being one of the most traumatic life experiences for parents it is rarely discussed in communities. Women and families affected by stillbirth need appropriate and respectful care, but misconceptions and shame associated with bereavement often results in isolation and limited support from communities and their needs are often not met by the healthcare system.
Dr Sabina Wakasiaka, LAMRN Regional Coordinator for East Africa continued: "We are proud of the huge strides this work has made in raising the profile of stillbirth within six countries in Africa, encouraging engagement with a topic that would often be viewed as taboo, and building the capacity for ongoing research in each country."
Through the NIHR Unit the team has initiated new partnerships in India and Pakistan to develop this work in South Asia. "The collaboration between our new Unit's partners is critical to the success of the research programme across sub-Saharan Africa and South Asia.Our research has had a huge impact on the lives of many and we will build upon this foundation of work, continuing to investigate ways to reduce preventable stillbirths and newborn deaths while improving bereavement care for parents" said Professor Angela Chimwaza, Kamuzu University of Health Sciences, Malawi, and Unit Co-Director.