NIHR Global Health Research Unit on the prevention and management of stillbirths and neonatal deaths in Sub-Saharan Africa and South Asia
The NIHR Global Health Unit on the Prevention and Management of Stillbirths and Neonatal Deaths in Sub-Saharan Africa and South Asia is an established equitable multidisciplinary partnership between Africa, Asia and UK-based researchers.
Unit goal and objectives
To end preventable stillbirths and newborn deaths, ensure adequate support for parents and families whose baby dies and reduce associated stigma.
Unit objectives are to:
Develop and evaluate sustainable, cost-effective solutions to strengthen maternity and newborn care and reduce stillbirths and neonatal deaths in high-burden settings.
Determine how best to support parents, families, attending health providers and communities who experience a stillbirth or neonatal death.
Strengthen research capacity with particular (but not exclusive) emphasis on midwives and nurses.
Create and embed mechanisms of knowledge-transfer in high-burden settings.
We work in Kenya, Malawi, Tanzania, Uganda, Zambia, Zimbabwe, India and Pakistan; countries with national priorities in perinatal death reduction.
Country

SBR

Stillbirths (N.) 

NMR

Neonatal deaths (N.)

Kenya

19.7

30,030

21.0

31,343

Malawi

16.3

10,440

19.8

12,469

Tanzania

18.8

40,480

20.1

42,814

Uganda

17.8

29,928

19.9

32,914

Zambia

14.8

9,597

23.3

14,902

Zimbabwe

16.0

7,113

25.9

11,283

India

13.9

340,622

21.7

522,249

Pakistan

30.6

190,483

41.2

248,342

Europe

3.2

25,000

2.6

20,223

Stillbirth rate (SBR) per 1000 total birth (Source: UNICEF, 2020 – 2019 for India and Pakistan)

Neonatal mortality rate (NMR) per 1000 live birth (Source: UNICEF, 2019)
What we do
Using a whole systems approach, our activities cover the entire spectrum of maternal and newborn health from preconception to post/neonatal care, with a strong focus on meaningful community and stakeholder partnerships. We co-produce research with women, families, front-line health workers and policy makers.
Activities are underpinned by the MRC Framework for Complex Interventions, building on existing programmes. Development include early phase evidence syntheses, exploratory studies and methodology; feasibility include operationalisation to guide planning of subsequent evaluation; evaluations include full scale trials. Implementation will enable tested interventions to be embedded into care. With our integrated and new CEI groups (lay members and consumer advocates) in partner countries, we address identified knowledge gaps e.g. adolescent care; antenatal care quality/uptake; testing and implementation of strategies to improve intrapartum outcomes, including respectful care.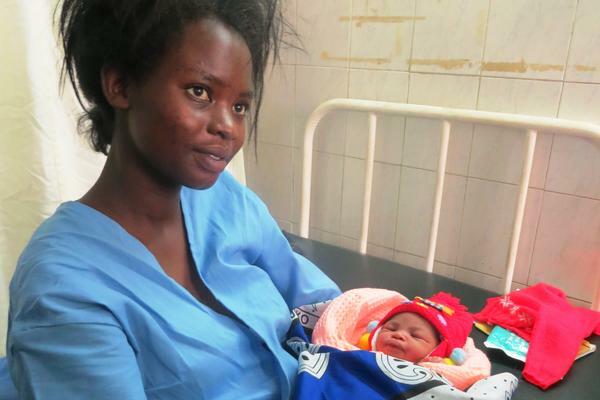 The Unit includes 9 workstreams, with a diverse range of studies conducted in 8 countries:
WS1 – Development, feasibility, and evaluation of an antenatal care package to increase antenatal contacts and improve perinatal outcomes: a cluster RCT in Tanzania
WS2 - Development, implementation, and evaluation of a respectful maternal and newborn care bundle: A mixed-methods study in Tanzania and Malawi
WS3 – Implementation of a quality of intrapartum care package: a participatory action research project in Zambia and Zimbabwe
WS4 - BabySaver implementation study in Uganda
WS5 - Parental involvement in the care of sick neonates: evidence synthesis and participatory action research in India, Pakistan and Tanzania
WS6 - Development, feasibility, and evaluation of a multi-component intervention to improve care and support for parents after stillbirth or neonatal death in sub-Saharan Africa (Kenya, Uganda) and South Asia (India, Pakistan)
WS7 - Effectiveness of a community-based peer-support programme for women who give birth to a stillborn baby and have co-morbidities (fistula) in Kenya
WS8 - Assessing the childbirth needs of adolescents in Zambia
WS9 - Development of Core Outcome sets for LMICs
Capacity strengthening, development and training
Capacity strengthening for maternal and newborn health research, across all partner countries is embedded throughout the Unit. We have a particular, but not exclusive, interest and experience in developing midwifery and nursing research capacity to address global shortages in these disciplines. Our development programmes span masters, PhD and post-doctoral fellowships as well as project specific and institutional skills training. All staff have regular development reviews, we have an active mentorship programme and facilitate networking opportunities across partner institutions and research sites.
For current vacancies, please visit: https://www.lstmed.ac.uk/vacancies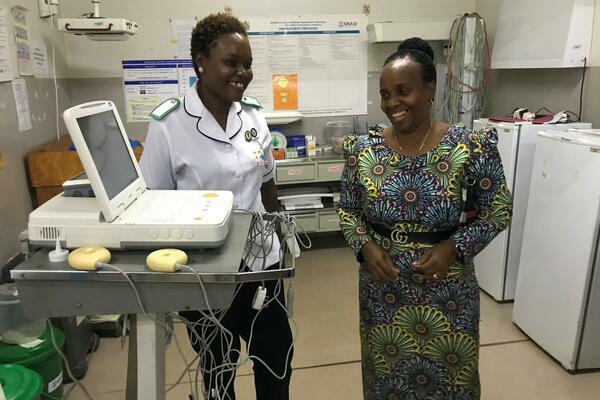 This research was funded by the National Institute for Health Research (NIHR) (16/137/53), a major funder of global health research and training, using UK aid from the UK Government to support global health research. The views expressed in this publication are those of the author(s) and not necessarily those of the NIHR or the UK Department of Health and Social Care."