Improving the prevention and management of cryptococcal meningitis in HIV-infected persons in Africa
Cryptococcal meningitis (CM) is a serious opportunistic infection of advanced stages of HIV-infection.
Until recently, it was responsible for over 500,000 deaths per year.  Today, despite the high coverage of HIV treatment services, it is still responsible for about 150,000 deaths annually. LSTM staff have, in a partnership with other UK institutions, played a leading role in five pivotal trials that have been conducted in multiple countries sub Saharan Africa and in Vietnam. These trials have generated clear, policy-relevant knowledge on how mortality from CM can be prevented.  Novel biomedical strategies have been demonstrated for the prevention and management of CM. This has informed international guidelines issued by the WHO and has changed national policy and practice in countries including South Africa, Tanzania, Uganda, Malawi and Zambia. Adoption of these guidelines has, in turn, saved tens of thousands of lives across low-resource settings.
Professor Shabbar Jaffar
Professor Shabbar Jaffar, Head of Department: International Public Health and Professor of Epidemiology talks about the impact of the research on cryptococcal meningitis infections and its influence on policymaking decisions.
Reducing HIV-associated mortality in sub Saharan Africa by improving the prevention and management of cryptococcal meningitis
Cryptococcal meningitis is an opportunistic fungal infection that occurs in the advanced stages of HIV infection and is responsible for 15-20% of AIDS-related deaths.
LSTM has played a leading role in pivotal trials that have evaluated novel approaches for the prevention and management of cryptococcal meningitis in low-resource settings. Together with our partners, we have identified novel biomedical treatment and prevention strategies that are practical, low-cost and effective, which have been incorporated into World Health Organisation guidelines and led to changes in clinical practice in Africa. The research findings stimulated donor investment to support low-resource settings to scale up the approaches, including investment in a generic version of a key drug (flucytosine).
Research Outputs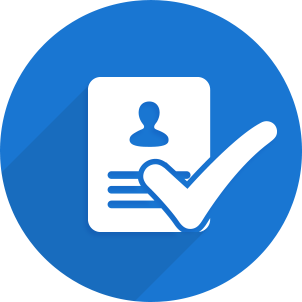 Tao Chen, Lawrence Mwenge, Shabir Lakhi, Duncan Chanda, Peter Mwaba, Síle F Molloy, Adrian Gheorghe, Ulla K Griffiths, Robert S Heyderman, Cecilia Kanyama, Charles Kouanfack, Prof Sayoki Mfinanga, Adrienne K Chan, Elvis Temfack, Sokoine Kivuyo, Mina C Hosseinipour, Olivier Lortholary, Angela Loyse, Shabbar Jaffar*, Thomas S Harrison, Louis W Niessen on behalf of the ACTA Trial Team (* corresponding author). Health care costs and life-years gained from treatments within the ACTA trial on CM: a comparison of antifungal induction strategies in sub-Saharan Africa. Clin Infect Dis. 2019;69(4):588–95
S.F. Molloy, C. Kanyama, RS. Heyderman, A. Loyse, C. Kouanfack, D. Chanda, S. Mfinanga, E. Temfack, S. Lakhi, S. Lesikari, A.K Chan, N. Stone, N. Kalata, N. Karunaharan, K. Gaskell, M. Peirse, J. Ellis, C. Chawinga, S. Lontsi, J.-G. Ndong, P. Bright, D. Lupiya, T. Chen, J. Bradley, J. Adams, C. van der Horst, J.J. van Oosterhout, V. Sini, Y.N. Mapoure, P. Mwaba, T. Bicanic, D.G. Lalloo, D. Wang, M. C. Hosseinipour, O. Lortholary, S. Jaffar*, T. Harrison*, for the ACTA Trial Study Team. Antifungal Combinations for Treatment of Cryptococcal Meningitis in Africa New England Journal of Medicine. N Engl J Med. 2018;378:1004-1017 (* joint senior authors). DOI: 10.1056/NEJMoa1710922
Beardsley J, Wolbers M, Kibengo FM, Ggayi AB, Kamali A, Cuc NT, Binh TQ, Chau NV, Farrar J, Merson L, Phuong L, Thwaites G, Van Kinh N, Thuy PT, Chierakul W, Siriboon S, Thiansukhon E, Onsanit S, Supphamongkholchaikul W, Chan AK, Heyderman R, Mwinjiwa E, van Oosterhout JJ, Imran D, Basri H, Mayxay M, Dance D, Phimmasone P, Rattanavong S, Lalloo DG, Day JN; CryptoDex Investigators. Adjunctive Dexamethasone in HIV-associated CM. N Eng J Med 2016 Feb 11;374(6):542-54. doi: 10.1056/NEJMoa1509024.
Mfinanga S, Chanda D, Kivuyo SL, Guinness L, Bottomley C, Simms V, Chijoka C, Masasi A, Kimaro G, Ngowi B, Kahwa A, Mwaba P, Harrison TS, Egwaga S, Jaffar S; REMSTART trial team. CM screening and community-based early adherence support in people with advanced HIV infection starting antiretroviral therapy in Tanzania and Zambia: an open-label, randomised controlled trial. Lancet. 2015; 385: 2173-82. DOI: 10.1016/S0140-6736(15)60164-7
Day JN, Chau TTH, Wolbers M, Mai PP, Dung NT, Mai NH, Phu NH, Nghia HD, Phong ND, Thai CQ, Thai LH, Chuong LV, Sinh DX, Duong VA, Hoang TN, Diep PT, Campbell JI, Sieu TPM, Baker SG, Chau NVV, Hien TT, Lalloo DG*, Farrar JJ*. (* joint senior authors), Combination antifungal therapy for CM. N Eng J Med 2013 Apr 4;368(14):1291-1302. doi: 10.1056/NEJMoa1110404.
Parkes-Ratanshi R, Wakeham K, Levin J, Namusoke D, Whitworth J, Coutinho A, Mugisha NK, Grosskurth H, Kamali A, Lalloo DG; Cryptococcal Trial Team. Primary prophylaxis of cryptococcal disease with fluconazole in HIV-positive Ugandan adults: a double-blind, randomised, placebo-controlled trial. Lancet Infect Dis 2011 Dec;11(12):933-41. doi: 10.1016/S1473-3099(11)70245-6. Epub 2011 Oct 6.
Shiri T, Loyse A, Mwenge L, Chen T1, Lakhi S, Chanda D, Mwaba PMwaba P, Molloy SF, Heyderman R, Kanyama C, Hosseinipour MC, Kouanfack C, Temfack E, Mfinanga S, Kivuyo SKivuyo S, Chan AK, Jarvis JN, Lortholary O, Jaffar S, Niessen LW, Harrison TS. Addition of flucytosine to fluconazole for the treatment of cryptococcal meningitis in Africa: a multi-country cost-effectiveness analysis. Clinical Infectious Diseases, Volume 70, Issue 1, 1 January 2020, Pages 26–29,
Kimaro GD, Guinness L, Shiri T, Kivuyo SKivuyo S, Chanda D, Bottomley CBottomley C, Chen T, Kahwa A, Hawkins N, Mwaba PMwaba P, Mfinanga SG, Harrison TS, Jaffar S, Niessen LW.Cryptococcal meningitis screening and community-based early adherence support in people with advanced HIV infection starting antiretroviral therapy in Tanzania and Zambia: a cost-effectiveness analysis. Clin Infect Dis. 2019 May 31. pii: ciz453. doi: 10.1093/cid/ciz453. 
Global Scale-Up HIV Self Testing: Reaching Vulnerable Populations
Professor Miriam Taegtmeyer and Professor Frances Cowan are key partners in the STAR initiative which aims to stimulate the market for HIV self-test kits through supporting countries in Southern Africa to scale-up self-testing.
LSTM developed and rigorously evaluated innovative test delivery models in Malawi and Zimbabwe that catalysed a supportive regulatory, policy and funding environment both regionally and globally. Seventy seven countries now have HIV self testing policies including 23 in Africa. 
Availability of HIV self testing has resulted in rapid scale-up with increased testing coverage particularly among vulnerable, underserved and key populations worldwide. STAR has provided 4,500,000 HIV self-tests across Southern Africa (>2,000,000 for STAR research) and catalysed procurement of another 8,000,000 from major funders. Four manufacturers now have WHO pre-qualified HIV self-test kits available on the world market.
Advancing Cryptococcal Meningitis Treatment for Africa. The Acta trial aims to significantly reduce the mortality rate from HIV-related cryptococcal meningitis in Africa by developing novel treatments which can be implemented in resource-limited settings.
Global Health Research Group on Prevention & Management of Non-Communicable Diseases and HIV infection in Africa
HIV, diabetes, and hypertension are major determinants of the massive disease burden in Africa and the provision of accessible effective care for these conditions is probably Africa's biggest health challenge. The aim of the group is to build a programme of research to inform integrated approaches for the prevention and management of HIV, diabetes, and hypertension. 
HIV Research at LSTM 
LSTM has seen a major expansion in HIV-related research. Following on from the appointment of Shabbar Jaffar in mid-2015 as Professor of Epidemiology and Global Health, in August 2016, we recruited Frances Cowan, as a Professor of Global Health. Both focus on HIV-infection. The HIV research portfolio now spans studies on HIV-prevention to research on the management of late-stage HIV-infection.