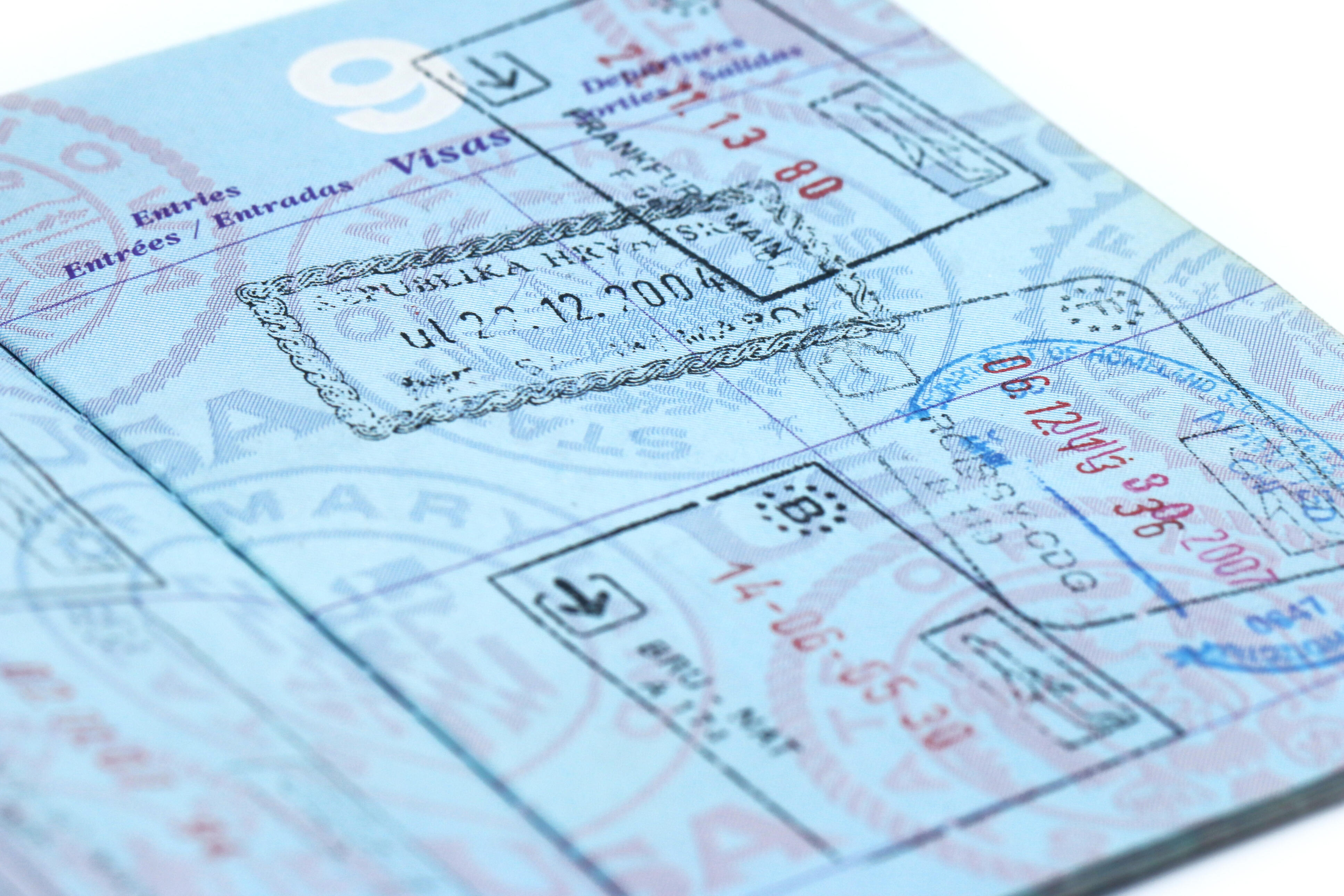 Advice and information about student visas and immigration matters.
Who needs to apply for a Student visa?
International, EU/EEA or Swiss students coming to LSTM to study a full-time taught or research course of more than six months you must apply for a Student visa (under the Student Route) before coming to the UK to start your course.  If you are already in the UK, it may be possible for you to switch from other long-term immigration categories to the Student Route however please contact your Admissions Team for confirmation in the first instance. 
Your Sponsorship and CAS
LSTM is the sponsor for your student visa. Once you have met all academic and financial conditions of your offer LSTM will contact you by email about the preparation for issuing your Confirmation of Acceptance for Studies (CAS). This is a series of letters and numbers, unique to you, that will enable Home Office staff to access information which LSTM provides to support your Student visa application.
We will send you a CAS questionnaire which must be completed and returned to the Admissions team before a CAS will be issued.  You will be sent your CAS along with your Confirmation of Place letter (unconditional offer) by email to the address you provided you're your application form.  Please note that LSTM reserves the right to not issue a CAS where we consider the applicant may qualify for a visa refusal.
Your CAS statement, containing your unique CAS number, will be emailed to you as an attachment to your Confirmation of Place letter and lists the information that LSTM has sent to the Home Office in addition to LSTM's Sponsor Licence number and School address.
Check your CAS carefully and report any errors or changes to your Admissions team immediately. Your CAS is valid to use for a visa application for six months and you can make a visa application up to six months before your course start date.
For visa applications made outside the UK you will need original or copy certificates or transcripts for the qualifications listed on your CAS statement (some nationals will be exempt from submitting them). The statement lists your course fees and whether you have paid any money to LSTM towards your tuition. You must follow Home Office instructions about sending or having available documents to demonstrate you have the additional money for any remaining fees and living expenses.
ATAS
Some postgraduate research students will need an Academic Technology Approval Scheme (ATAS) certificate before applying for a Student visa.
Under the new immigration system, the following nationalities are exempt from the ATAS requirement: Australia, Canada, Japan, New Zealand, Singapore, South Korea and the USA. EU/EEA and Swiss nationals will also be exempt from ATAS. 
You will need to know the relevant CAH3 code for your ATAS application.  The UK Government uses CAH3 codes assigned to all subject areas studied at UK Universities, to identify the subject areas which require an ATAS certificate.  You will be sent the appropriate CAH 3 code and research statement as part of your LSTM offer.
ATAS is also required for other types of visa or permission to enter, for example Tier 2, Tier 5, as a dependant or as a short-term student coming to LSTM for less than 6 months.  If you are not applying under the Student Route for a visa and wish to study one of the ATAS subjects, you will need to obtain an ATAS certificate before you can enrol on your course.  Short-term students will need an ATAS certificate to support a visa application or, if a visa is not required in advance of travel, to show to a Border Force Officer upon arrival in the UK. 
ATAS applications are free, submitted online, take up to 20 working days to process (30 working days between April and September) and certificates are sent to you by email.
Applying for your Visa
You can apply for your Student visa (Entry Clearance) in your country of nationality or that in which you are a resident via the Home Office website. 
You may be able to apply for your Student visa from within the UK if you are here on an existing Student visa for previous study (not Short-Term Study or Visitor Visas) and you meet specific academic progress conditions or you have a visa type which allows switching into the Student Route. If you are unsure if your circumstances allow you to apply from within the UK, please contact your Admissions team for more advice and guidance.
Your visa application may not be processed in the country of your nationality and when this is the case, applications may take longer to reach a caseworker and therefore a decision. 
When applying for a Student visa:
The amount of maintenance you need to show is currently £1015 a month however this will increase to £1023 on 1 December 2020;
LSTM does not own accommodation and therefore will not include payments made to accommodation providers on your CAS.  Keep receipts of all payments made to providers and include these in your Student visa application in order to meet the financial requirements. 
You may be asked to attend an interview as part of your Student visa application.  Please visit the UKCISA website for more guidance and advice.
You must have at least one blank page in your passport or travel document for your visa sticker to be added to.
Tuberculosis screening
You might need to have a TB test and get a screening certificate to show you do not have TB for your visa application if you are living in any of these listed countries or have been recently.
The certificate is valid for six months from the date of your x-ray so you can't use a test older than this for your visa application.
The TB test must be done at an approved clinic.
If you have been living in a listed country shortly before your visa application, you will need a TB test even if you are applying in a country not on the list.
You don't need to have a TB test if you are only coming to the UK for six months or less.
You don't need a TB test if you lived for at least 6 months in a country which is not on the list and you've been away from that country for no more than 6 months.
If you don't need a test but are applying for your visa in one of the listed countries make sure it is clear where you have been living on your visa application form, for example use the additional information box at the end to explain.
Immigration Health Surcharge
The Immigration Health Surcharge (IHS) payment is part of a Student visa application. The IHS must be paid even if you have your own private medical insurance and do not intend to use the NHS. This provides access to the UK's National Health Service on the same basis as other UK residents.  You will also have to pay the surcharge for any dependants you include in your application.
The IHS is charge is £470 for each year or part year over six months of the visa being applied for, plus £235 for part of a year that is less than six months.  A typical MSc student can expect to make an IHS payment of £705 for the standard duration of an MSc programme at LSTM. 
Biometric appointments
Once you have submitted your visa application you will be invited to attend a biometric appointment to give a face scan and fingerprints. The processing of your visa application only begins after you have submitted your biometric details. Follow the instructions on the Home Office website about when and how to send in your documents.
Your visa decision
The standard processing time is 15 working days but in some countries you can often pay for a priority service for a quicker visa decision.  These priority services were limited during the pandemic. 
You will be contacted by the Home Office when your Student visa decision has been made and your documents are being returned to you.  If you receive an unsuccessful decision, the Reasons for Refusal letter will tell you why your visa application was unsuccessful.  You must inform your Admissions team of an unsuccessful visa application as soon as you receive your Reasons for Refusal letter. 
If your Student visa application is successful you will receive your documents back along with your passport.  For a course longer than six months a 90-day travel visa will be stuck into your passport when your visa is approved to allow you to travel to the UK.  You must check the details on your travel visa for any errors e.g., name, date of birth, nationality etc. If you notice any mistakes please contact your Admissions Team immediately for advice, attaching a copy of the travel visa. 
You can only travel to the UK on or after the 'valid from' date on your travel visa.  You should not attempt to enter the UK before your travel visa is valid.  On arrival in the UK you will need to collect your BRP (Biometric Residence Permit), with the full visa duration for your course, from your chosen Post Office in Liverpool.
Registration at LSTM
Collecting your Biometric Residence Permit (BRP)
You will be expected to present your BRP at Registration at LSTM so it is important to collect it from the Post Office as soon as you can.  Usually, you are expected to collect your BRP within 10 days of arriving in the UK however during the pandemic, you will be allowed to collect your BRP beyond this deadline to allow you to fulfil the quarantine rules in place.
You must check your BRP for errors once collected.  The Home Office should be advised of any error within 10 working days of collecting your BRP. If your BRP has an error(s) you can report it via the Home Office website here.  Please also inform LSTM at Registration of the action you have taken to correct a BRP error. 
You will be invited to attend Registration at the School where your LSTM Admissions team will take scanned copies of your passport and BRP or, where appropriate, other evidence of your current immigration permission.  For Masters Registration, you should also bring with you your academic documents on the basis of which you were made an offer i.e. degree certificate, transcript and English language. 
Police Registration
Nationals of some countries must register with the police at the local Overseas Visitors Records Office within 7 days of arriving in the UK.  During the pandemic, appointments and registration arrangements have been subject to change so please check how to comply with this condition with the local office as soon as you arrive in Liverpool. 
Protecting your visa status
LSTM is required to report you to the Home Office if you do not arrive for enrolment, leave your course, suspend your studies, or if you are absent for a long period. You must keep the Student Support team up-to-date with any changes in your circumstances, including your contact details and any issues that may affect the progress of your studies.
It is your responsibility to keep to the conditions of your visa e.g., working no more than 20 hours during term time, and to make sure you do not stay beyond its end date, unless you have put in an application for further leave to remain in the UK. Breaking your visa conditions could leave to prosecution or removal from the UK which is likely to affect future immigration applications you may want to make. 
Your visa will be specifically for study at LSTM and for the course specified on your CAS statement. You will usually be granted an additional four months after your course end date during which time you can conclude your affairs in the UK; you may also work and switch into another immigration category such as the Graduate Route, available to those who have successfully completed their course.