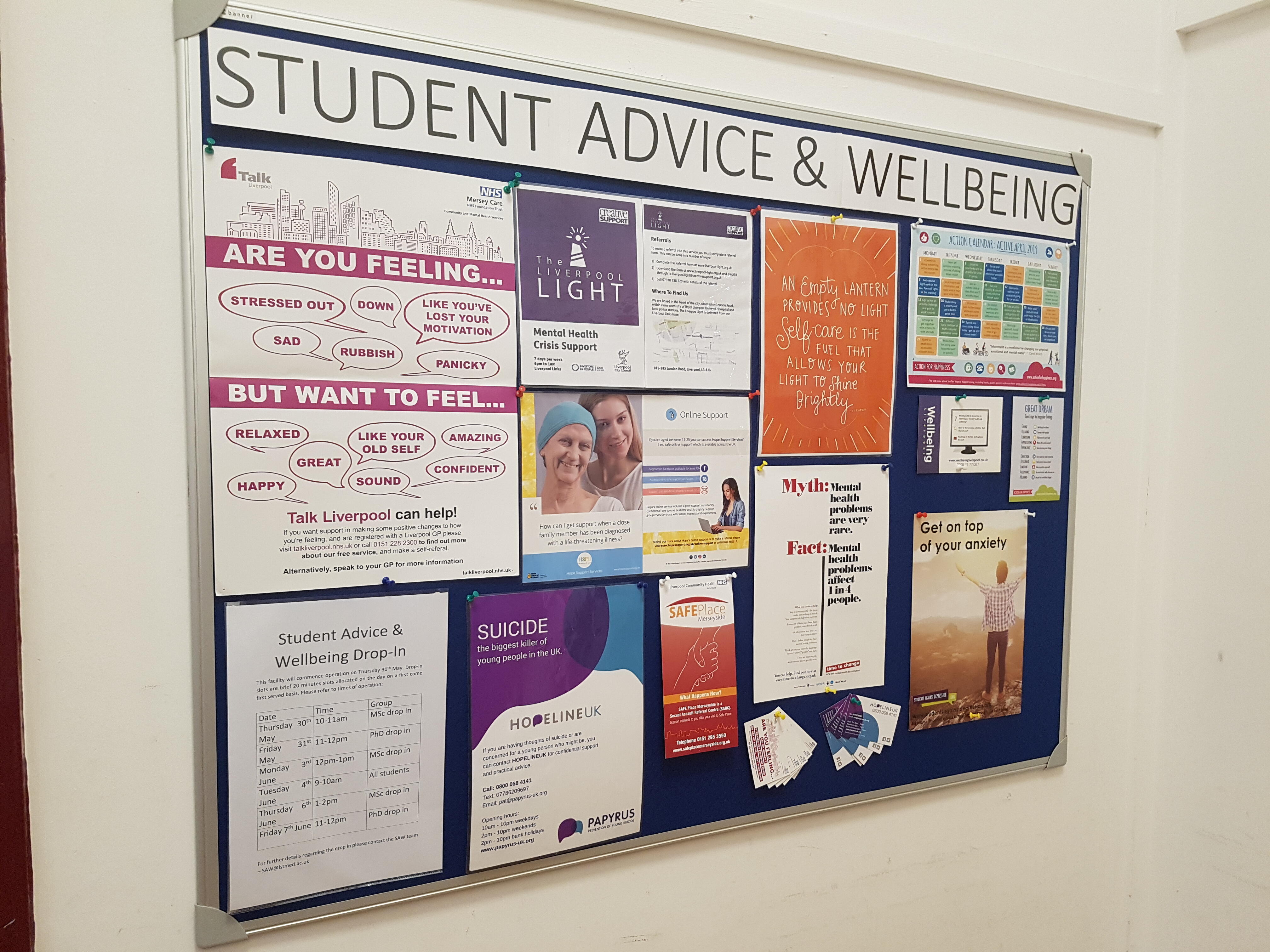 The Student Advice and Wellbeing (SAW) team is part of LSTM Registry and is here to support you throughout your programme.
Members of the SAW team have many different functions and are here to ensure that you feel personally supported and that you have a memorable student experience. We offer in person and remote bookable one to one disability support appointments and mental health and counselling sessions. In most instances, sessions can be offered over the phone, email or Microsoft Teams, if it is safe to do so, and time differences allow for this.
To book an appointment with a member of the SAW team, please email SAW@lstmed.ac.uk and you will be offered a same day or next available appointment.  

Students and staff at LSTM have access to Lifeworks, which is an online personal wellbeing platform that can be accessed 24/7, 365 days from wherever you are in the world. Lifeworks provides information, resources and counselling either in person or remotely. The platform is anonymous, private and safe. We recommend that all students create and account at the start of their students and access the resources regularly to receive tips and suggestions on how to get the most of your studies and how to stay physically and mentally healthy. Once a student has registered at LSTM, they will be invited to create an account with Lifeworks. Students will receive an email to their LSTM account detailing how to create their own account.
Wellbeing
The SAW team works with colleagues across LSTM on a Wellbeing Champions project. The Wellbeing Champions are a team of dedicated professionals who have a passion for health, wellbeing and happiness. The team run events and activities throughout the year which focus on bringing people together to celebrate good health and to help members the LSTM community to feel connected. Events and activities are promoted internally and via the Wellbeing Champions Twitter channel @LSTMWellbeing
Sickness absence and COVID-19
If you are unwell and can't come in to classes you should let us know.  Most of our lectures are recorded so that you can follow from home or catch up once you are better. By letting us know you can't come in, we can make sure that we can provide you with a range of support.  
The COVID-19 pandemic has changed the way we work, study and socialise. LSTM is committed to providing you with the best possible student experience that you can have during whilst you study with us.
LSTM's clinical reference group meet regularly to review the ongoing pandemic and also any new or emergent research.  The groups makes recommendations to LSTM's Management Committee about any changes to policy or practice that are needed in response.  You can see our current guidance on COVID-19 here. https://www.lstmed.ac.uk/working-safely-during-covid-19
How to contact us
Students can reach the SAW team by emailing SAW@lstmed.ac.uk or calling 0151 702 9591.
Student Experience Officer
Tel: +44 (0)151 702 9591
Email: SAW@lstmed.ac.uk