Fundraising to support LSTM's response to COVID-19
Thank you to all our donors who supports our fundraising efforts to provide basic life-saving equipment for our colleagues overseas.
A global response
The work of the Liverpool School of Tropical Medicine (LSTM) has never been more important: we need to think global to act local. Viruses and other pathogens are mutating, or developing resistance, at an increasingly alarming rate. Rather than the disease map shrinking, environmental change, urbanisation and increased travel mean that diseases are emerging and spreading at unprecedented rates across borders. The World Health Organization (WHO) lists many diseases which have the potential to cause public health emergencies, but for which there are currently no effective drugs and/or vaccines. 
As recent events have shown, pandemics do not respect geographical boundaries and a globally focused effort, in which LSTM plays a key role, is needed to combat them. 
COVID-19: Our response to date
The fight against COVID-19
For an organisation like LSTM, deploying our resources where we can to support the fight against COVID-19 is our civic and moral duty. Our researchers and clinicians support front line care in the NHS, provide expertise to Public Health England and the WHO and mobilise our research focus onto the rapid development of new diagnostics, treatments and prevention strategies to halt the disease.
In collaboration with the University of Liverpool we invesed more than £1m to support these research efforts.
In April, we launched the COVID-19 Response and Resilience Fund to create vital funds that will support efforts here in the UK and our partners in Malawi to enable more cutting-edge research to fight the pandemic and to help build resilience for the future. 
We received a fantastic response from our global community of alumni, friends, partners and donors who joined us in the fight against this deadly disease.
In January 2021, following the news of a second wave of COVID-19 hitting Africa, we launched the Bump It Forward campaign to encourage donors to gift the equivalant cost of their free NHS vaccine to support frontline works overseas, who might have some time to wait before they receive theirs.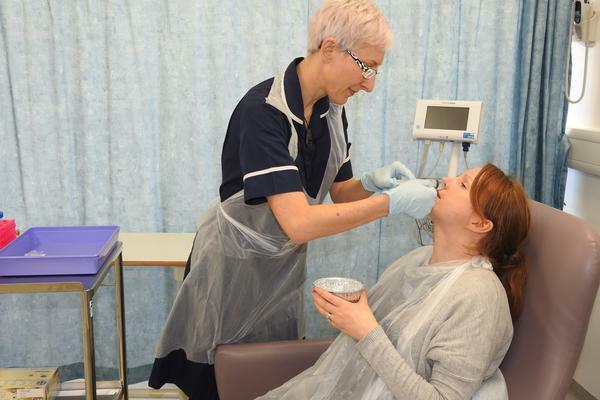 In April 2020, LSTM launched the COVID-19 Response and Resilience Fund to raise vital funds to support critical COVID-19 research at LSTM and to provide essential equipment for the frontline response in Malawi. This included the installation of an Oxygen Plant at Malawi's Queen Elizabeth Central Hospital the first of its kind in the country.
With the help and support of our donors in the UK, alongside local donors, and businesses in Malawi, we were able to raise an addtiional £197,000.
160 staff and friends of LSTM raised £11,700 by participating in our 'Race to Malawi' event. Teams were challenged to walk, jog or cycle the equivalent of 8,268km from Liverpool to Malawi by collectively logging their daily (socially distanced) exercise.
We would like to express our deepest gratitude to everybody who made a gift to this campaign and helped to make a huge difference.
Our COVID-19 research
LSTM, The University of Liverpool (UoL) and the NHS, represented by Liverpool Health Partners (LHP), have united to redirect the majority of Liverpool's research efforts to COVID-19. The research programmes are designed to have immediate benefits for public health.
This programme is supported by approximately £1 million in pump priming from the Liverpool School of Tropical Medicine and the University of Liverpool and the efforts of over 200 researchers, underpinned by equipment and laboratory space across the Liverpool City Region.