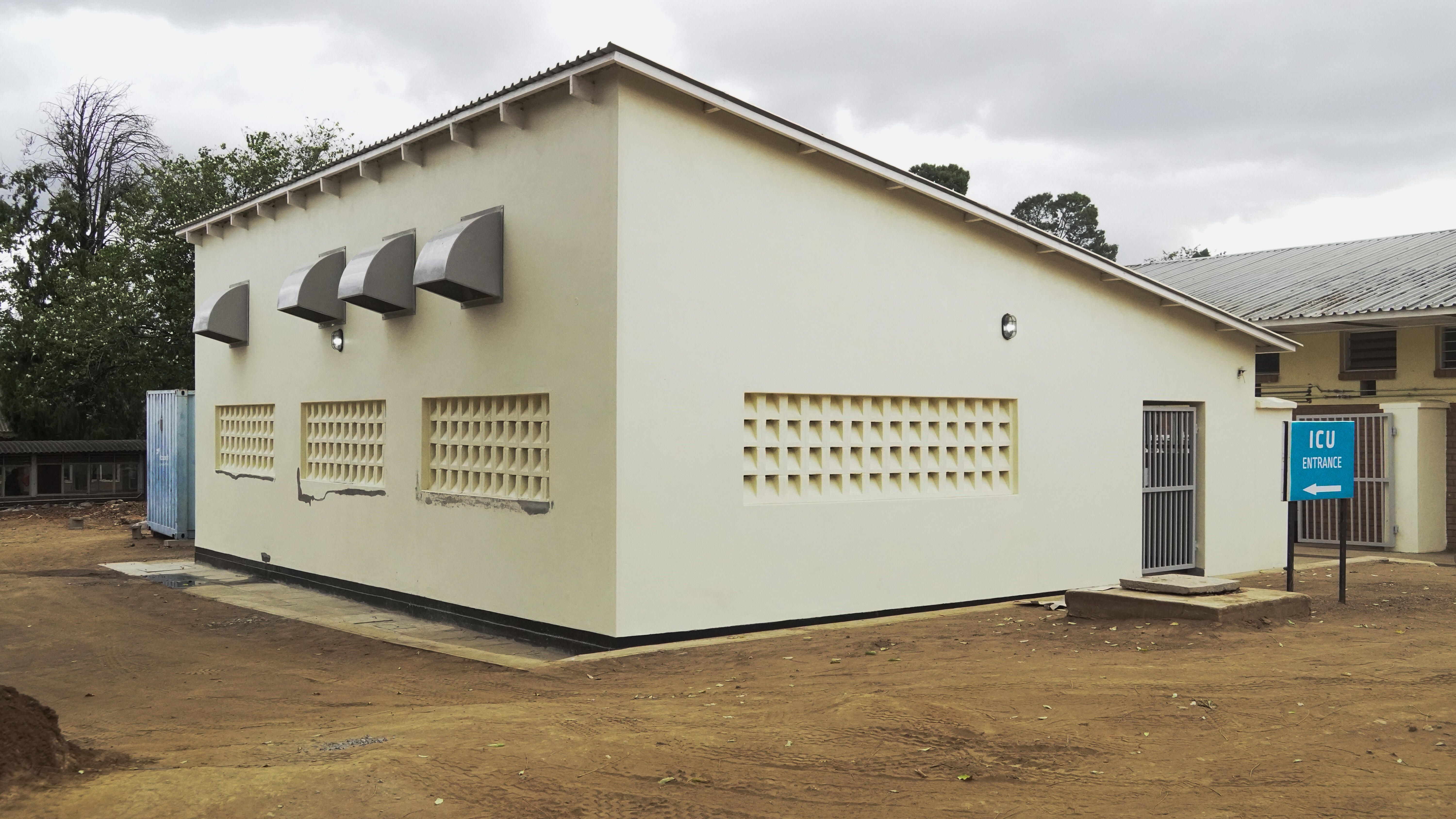 The oxygen plant was opened by Malawi's Minister for Local and Rural Development, Dr Ben Phiri. The plant is in part funded by a grant from MLW partner, the Wellcome Trust, which provided the Programme with over £2 million. This was also used to provide PPE, so that the risk that staff faced from COVID-19 can be reduced. This in turn benefits not just those suffering from the virus but patients seeking medical care within other services, including HIV and TB Treatment, maternity care and paediatrics.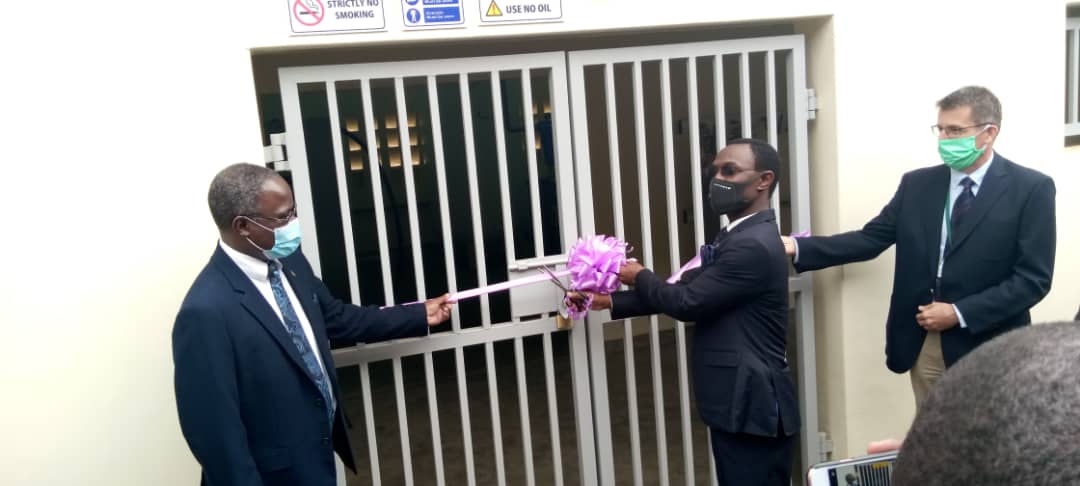 Working in partnership with a partially completed government project, MLW procured and installed the oxygen concentration plant, which will supply oxygen to the 100 specialist beds within the hospital, but that will also be able to fill bottles that can be taken off site to other settings nearby, ensuring oxygen is available to all with a clinical need in the region.
Professor Stephen Gordon is MLW's Director. He said: "With almost no supplies of oxygen in the health system in March, this plant will make a massive difference. It was not without its own challenges though, as the cessation of all commercial flights meant that the engineers building the plant could not travel from South Africa. We are grateful that Illovo Sugar South Africa Limited offered us their company jet to ensure that the engineers were able to get here to complete the project. The plant itself will have a lasting legacy within Malawi, as post COVID the plant will be vital in the ongoing treatment of those suffering from TB, pneumonia, HIV related lung conditions and those suffering from chronic lung disease."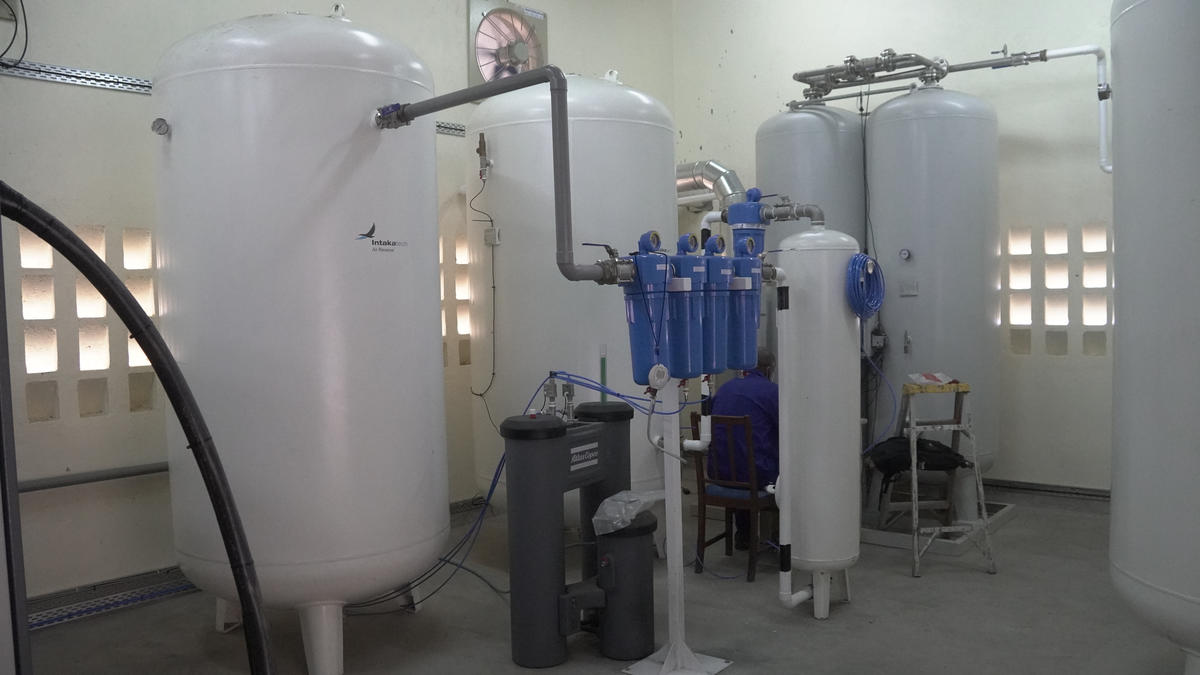 With social conditions that favour epidemic spread and what was predicted would be an acute lack of personal protective equipment (PPE) for staff, low morale, and like in settings across the world, it was likely that front line medical staff would bear the brunt in terms of infection rates. Regardless, the team continued to work to put into place everything they could to mitigate the impact of the pandemic including working in partnership with QECH, the first Respiratory High Dependency Unit in Malawi, which became operational in March. The major issue remained however, the severe lack of oxygen for patient care.
MLW is a partnership between Liverpool School of Tropical Medicine, the University of Malawi's College of Medicine, University of Liverpool (UoL) and the Wellcome Trust, and in the 25 years since its formation has changed health in the country, with particular impact on malaria, pneumonia, childhood diarrhoea, typhoid, HIV and TB.  However, the potential challenges posed by the COVID-19 pandemic could not be overstated, with the World Health Organization (WHO) and the International Monetary Fund (IMF) both predicting severe COVID impact for low income countries such as Malawi.