When you study at LSTM, you'll learn from leading experts, deepen your understanding of global health priorities and the research underpinning them, discover new areas that excite you, and have opportunities for research overseas. All while living in the vibrant, culturally rich city of Liverpool.
We offer a wide variety of programmes and courses that can help you achieve your future aspirations or support your current career. These include short courses and diplomas, online courses, Master's and PhD programmes, taught in cutting-edge research and education facilities.
10 Reasons to Study a Masters programme at LSTM
Our Master's programmes offer an authentic, skills-focused applied learning experience with global impact. 
We provide the environment and network to access world-leading experts in our field. This opens up enormous opportunities for potential employment and career progression on a global scale. Our students have direct access to a global network of researchers and students that spans over 70 countries. 
Our focus on skills development is embedded throughout our programmes and strengthens your future impact in your work setting.  Topics include: critical appraisal and review of literature and evidence, scientific writing and impactful communication, computing and data management, and skills for employability including project management, leadership and working collaboratively.
Every Master's student has an option to do a field-based overseas project. This gives an unapparelled global experience and access to LSTM's global network of over 70 partner institutions and locations. 
High impact dissertations - Our dissertations are commended by multiple external stakeholders as high impact with many being published in high profile journals. 
Our Master's programmes are intentionally structured for students to dedicate the whole of the summer semester to the dissertation to ensure high quality and focused projects with supervision from expert academic researchers. 
Programmes with impact - Our impact score in the Research Excellence Framework (REF) ranks 2nd in UK for impact and 12th overall in REF2021. 

Our Master' projects are directly linked to these high impact research studies and research teams.  
Market-led content- Our programmes have been designed to reflect multiple stakeholder feedback that includes sector experts, academic leaders in the field, student and alumni feedback.
Access to Pembroke House – LSTM are investing in our campus and opening in the 2022/23 academic year, Pembroke House will provide high-quality simulation and immersive reality suites, digital learning commons and flexible working spaces, will create a globally connected digital learning environment, facilitating productive interactions with industry, partners, students, and global and local communities.  Read more about Pembroke House here
When you study at LSTM, you'll join an institution that has been at the forefront of innovation since its foundation in 1898. 
From research on infection to the development of new drugs, insecticides, vaccines and diagnostics, we are tackling deadly, debilitating and disabling diseases worldwide.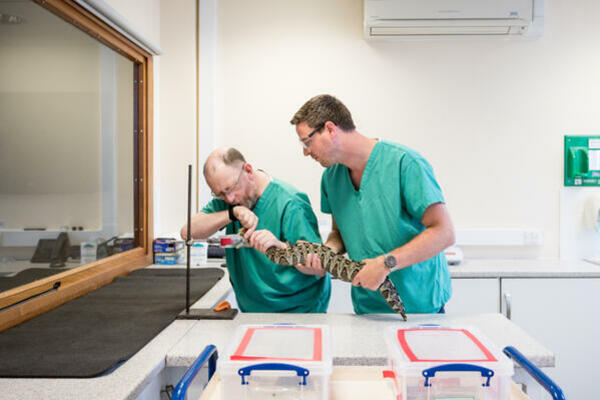 Testimonials
Our students have gone on to have renowned research careers, to work in government ministries and at the WHO, the UN and many well-known NGOs, and to be leaders in global health. Together, our students, faculty and alumni are a community of innovators, dedicated to improving the health of the world's poorest people. 
The jewel in the crown here is the fact that our students have the opportunity to learn overseas. A great deal of our students come here specifically because they get opportunities to work in tropical regions on their research. It's being able to go out and see the challenges in the real world – there's nothing like it. Field work transforms people's careers and their view of those problems

Dr James Lacourse, Director of Studies 
Studying at LSTM and living in Liverpool was truly some of my favourite months of my adult and professional life. I was challenged on a daily basis and stimulated to continuously learn and grow as an individual and part of a team.

Julia Fedec, Diploma in Tropical Nursing