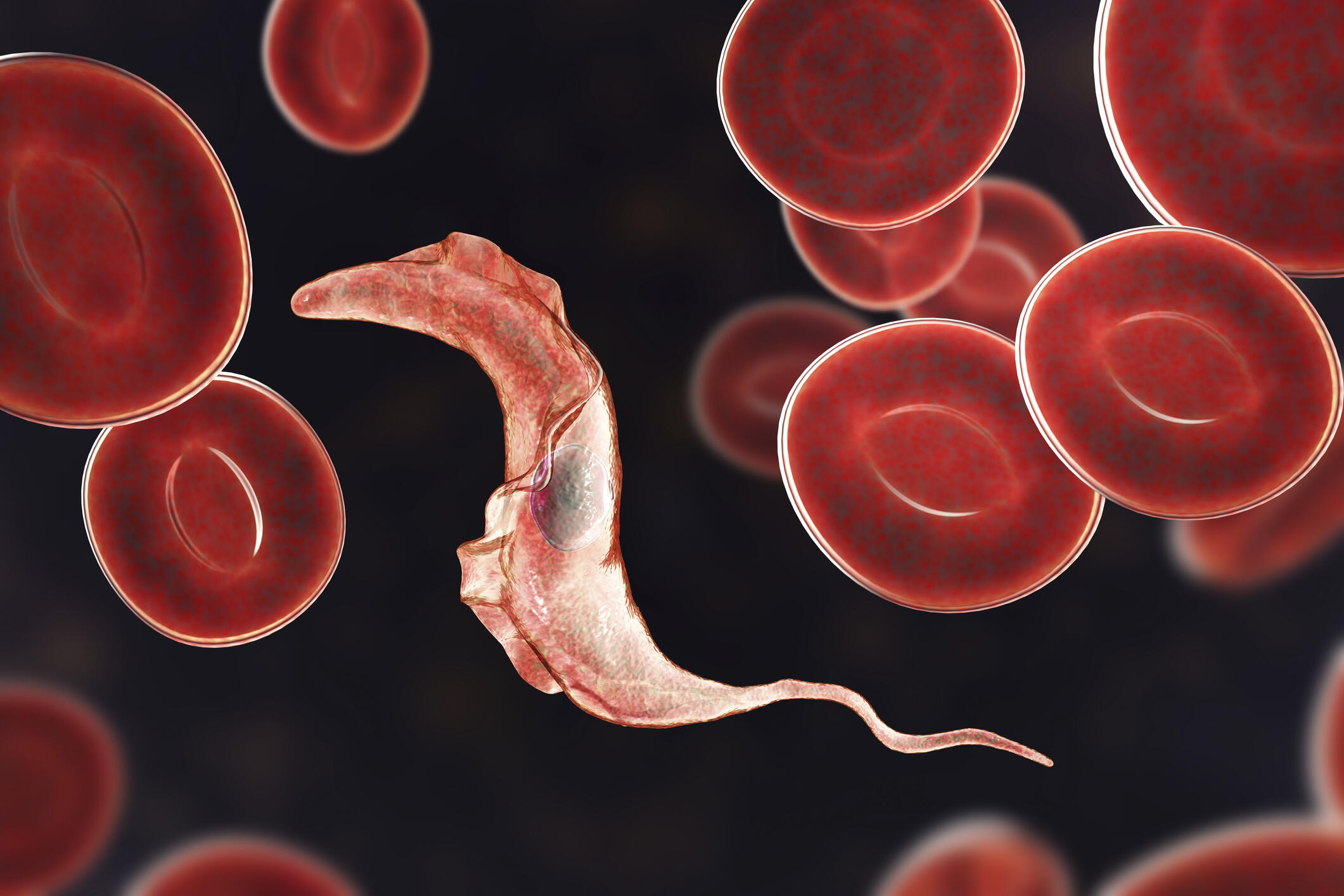 Thick blood films and concentration technique if films are negative. Blood samples for concentration should be examined on the day of collection.  
Sample requirements:
unstained thick/thin films
EDTA blood sample 
Key factors affecting tests: Trypanosomes may not survive for more than a few hours in EDTA tube therefore posted samples could show false-negative results.  PHONE LAB FOR ADVICE BEFORE SENDING SPECIMEN.                 
If a CSF sample is to be examined for trypanosomes it should ideally be examined within 20 minutes of L.P.