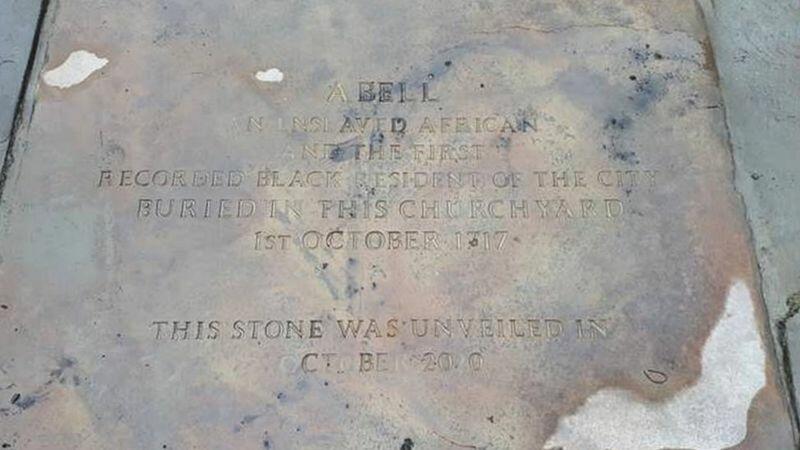 Black History Month this year has arrived accompanied with mixed emotions and a bittersweet taste that is hard to articulate. During this time, there is often a strong sense of pride, intrigue and reflection. Though it means different things to different people, it is a time where we can unapologetically project and vocalise all that we value and cherish about our culture. Fortunately, you don't have to look far to see this city is brimming with culture. Liverpool, a city built off the backs of enslaved people - has a shameful past. With this dark history also comes a history rich in Blackness and diversity, with the city being home to remarkable people – past and present.  
The excellence that has preceded us and that surrounds us is undisputable but often overlooked and disregarded in the 'whitewashed' social and educational curriculum. I grasped this notion at a young age when I noticed the household names in my family did not seem to transpire outside the bounds of our home- an observation not foreign to Black friends of mine. This was further cemented when my essay on Harriet Tubman was met with blank faces including that of the teacher. History is told by the victor or in this case the uneducated educator. Our education is deprived of diversity and this is a refusal of representation; this is damaging and an issue that cannot be underrated. It is simple, Black kids and children of colour need to see themselves in roles they can admire, roles that are not confined to chains or stereotypes as victims or 'savages'.  What we see and what we are exposed to changes us, shapes us, and gives us examples of what we can do, it leads us to believe what we are capable of.
The North West, in particular Liverpool is home to many activists, creatives, intellectuals and academics that have and continue to inspire. I encourage you to indulge and educate yourself on the brilliance surrounding you. Eric Lynch is a favourite of mine, a local historian who shows us the importance of facing and learning the uncomfortable truths of our city. Another is the talented Sumuyya, a creative who amplifies and represents the voices of our community with their amazing art. Also, The Goddess Projects, a local business who offer amazing and empowering resources including a focus on mental health and education. One more inspiration has been MBE Marcus Rashford who has used his platform to campaign for those most vulnerable, bringing to attention the austerity and hunger plaguing this country. There is no doubt of the beauty and power our community has, sometimes it feels like only we know it.
This Black History Month, it has been more difficult to appreciate the positive aspects of our community without out focusing on the negatives afflicting it, to embrace the Black joy without soaking up Black trauma. This year has been and continues to be tough and taxing, particularly on the Black community and on people of colour- in a myriad of ways. Including, but not limited to; the constant exposure to brutality, the gut-wrenching verdicts in the absence of justice, and false allyship and empty gestures scattered throughout social media and other platforms. These are not distant issues restricted to our screens. With the recent local racist attacks, reminiscent of the attack and murder of Charles Wotten, 101 years ago, we are left asking the question - how far have we really come? The external influence of recent months has been exhausting and inescapable.
So, this Black History Month and the months that proceed know that; it's okay to be tired, it's okay to be angry, it's okay to be upset and it's okay to want and demand more. Above all else It is okay to put your physical and mental health first.