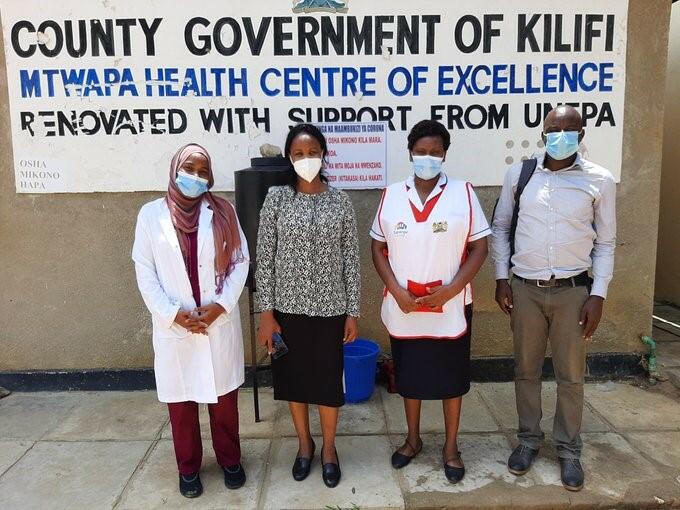 In November 2020, statistics from the Kenya Medical Practitioners, Pharmacists and Dentists Union indicated that 30 doctors had lost their lives due to COVID-19 citing inadequate protection of healthcare workers treating COVID-19 patients. The Centre for Global Development working paper assessing the indirect health effects of COVID-19 pandemic in Kenya reported that the health workforce, health infrastructure, and service provision were disrupted including reductions in inpatient health services utilisation. Right now, the Kenya is experiencing a third wave of the pandemic.
As of April 13, 2021, a cumulative total of 146,156 COVID-19 cases and 2,368 deaths were reported in Kenya, ranking among the top 10 African countries with the highest COVID-19 cases and deaths reported.
With the overwhelmed health systems, shortages of some of the most basic essentials to protect healthcare workers in their duties, could result in high rates of staff sickness, deaths, and protest/strike action in some places.
Shortages of PPE  left doctors, nurses, and other frontline workers dangerously ill-equipped to care for COVID-19 patients, due to limited access to supplies such as gloves, medical masks, respirators, goggles, face shields, gowns, and aprons.
The Bump It Forward campaign played a key role in supporting healthcare workers in Africa by providing funds to purchase PPE and basic equipment for COVID-19 containment.  Healthcare workers from five high volume health facilities in the counties of Kilifi, Taita Taveta, Garissa, Vihiga and Uasin Gishu benefited from the donation in collaboration and partnership with the Kenyan Ministry of Health.
This was a big step towards sustained continued delivery of essential health services to the communities and healthcare worker satisfaction amid the pandemic. Future partnerships and campaigns are critical to strengthening the health systems in developing countries to optimize the healthcare workforce and quality essential health service delivery and on-job capacity building interventions.
Vaccine effectiveness and availability
Kenya received the first batch of 1.02 million doses of the COVID-19 vaccine (Astra Zeneca vaccine) from the COVAX facility on March 3, 2021, marking an important milestone in the fight against COVID-19. As of April 12, 2021, a total of 526,026 persons have been vaccinated countrywide. Over the same period, a total of 122,984 against a target of 208,418 healthcare workers have been vaccinated, a 59% coverage.
"Contributing author: Duncan Shikuku – Senior Technical Officer".
For more information or to donate to the Bump it Forward Campaign, click here.