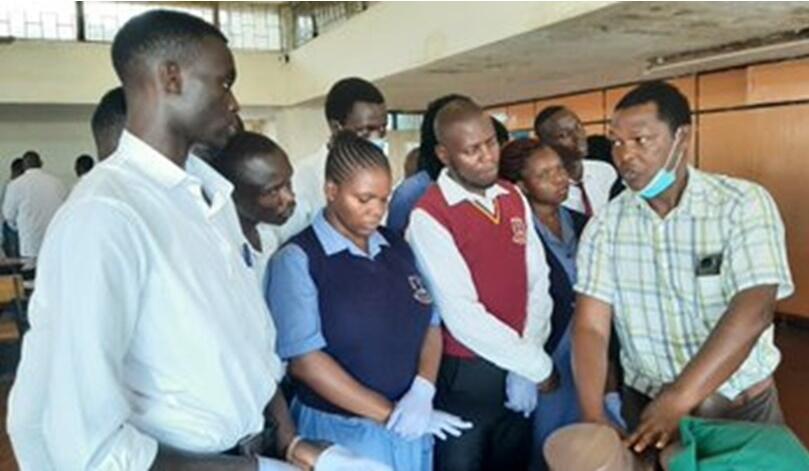 Background
Midwives can meet about 90 per cent of the need for essential sexual, reproductive, maternal, newborn and adolescent health interventions. The State of the World Midwifery Report (2021) highlighted that midwifery education and training in low- and middle-income countries (LMICs) remains grossly under-invested with variation in the quality, content and duration of training between and within countries. Barriers to the delivery of quality midwifery education and training in LMICs include: lack of skilled midwifery educators, lack of teaching resources, inconsistencies in the content and duration of midwifery curriculum, lack of access to clinical sites and connection with clinical practice and predominant use of didactic teaching methods in traditional classroom settings despite advances in teaching methods. This is despite the recent Lancet Global Health data showing that midwives have an enormous impact on improving health and preventing death.
Liverpool School of Tropical Medicine (LSTM) supports implementation of pre-service interventions that focus on improving the quality of pre-service midwifery and reproductive health education and training in Kenya. The first of four Knowledge Management and Learning (KML) events in the final year of the FCDO Kenya maternal and newborn health (MNH) programme, was hosted by Uasin Gishu County on 15th and 16th March 2022. The event brought together stakeholders from the Ministry of Health, training regulators – Nursing Council of Kenya and Clinical Officers Council, Kenya Medical Training College, implementing and neighbouring counties, midwifery training universities and development partners in Kenya. The aim of the event was to share lessons learnt in the implementation of the MNH programme with a view of enhancing sustainability measures that will be adopted for implementation beyond the programme. 
Key achievements
LSTM supported the national MoH's-led pre-service taskforce to coordinate the updating and standardisation of the pre-service emergency obstetric and newborn care (EmONC)training content in the syllabi and curricula, at national level. Key achievements include the following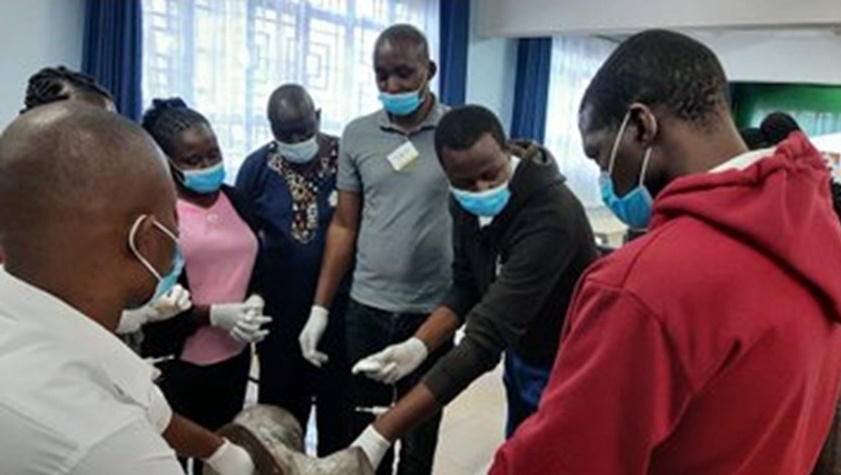 Support to the Nursing Council of Kenya, Clinical Officers Council and Kenya Medical Training College to review and update the midwifery and reproductive health training syllabi/core curricula respectively integrating the competency-based EmONC
Capacity strengthening of 313 Midwifery and Reproductive health educators from 101 public/KMTC, private and faith-based mid-level training institutions and 30 midwifery educators from 27 universities to deliver the updated curricula
Equipped/replenished Midwifery and Reproductive health training institutions (four KMTCs and Moi University) with obstetric and newborn care training equipment to support skills teaching and transfer linked to the updated curriculum
Educators' reflections on the updated EmONC-enhanced curriculum
Midwifery and reproductive health students admitted from March 2020 in mid-level training colleges are benefitting from the updated competency-based curriculum in their knowledge, skills and competencies as skilled health personnel.
"Our students can effectively in clinical areas communicate using the Situation Background Assessment & Recommendation (SBAR) tool, use of partograph in labour, birthing procedures, assisted vaginal birth through vacuum extraction, management of obstetric emergencies – shoulder dystocia, and manual removal of retained placenta confidently"
 Eldoret KMTC Midwifery Educator
Preliminary findings at 6 months into the monitoring of implementation of the updated curriculum interventions showed that educators were more confident in teaching EmONC skills to students, improved teamwork through peer teaching and support on specific EmONC skills transfer to students, had improved their clinical supervision support to students in their maternity clinical placements, as well as feedback and mentoring of students in EmONC skills. 
"I will incorporate skills sessions in my teaching because I am now empowered and confident. I will also incorporate case scenarios in skills teaching. I will also give good feedback to the students"
…midwifery educator participant after the capacity strengthening workshop on EmONC-enhanced curriculum
What next?
Investing in midwives will strengthen the primary healthcare system and provide a pathway to universal health coverage.  To advance the investments in pre-service midwifery and reproductive health education and training in Kenya for quality and competent skilled health personnel, there is an urgent need for sustainable multistakeholder systems in place. These include:
Review and updating of pre-service training curricula by regulators need to be comprehensive and timely to meet the universal health coverage targets' training needs for a resilient health workforce.
Midwifery educators' knowledge, skills and confidence in delivering the updated competency-based EmONC-enhanced curriculum was low before the faculty development interventions and there is need for sustainable systems for regular knowledge and skills updates as skills decline rapidly between 6 – 12 months after training. A midwifery educator specific continuous professional development (CPD) programme, accredited by the Nursing Council of Kenya can be designed to achieve this. This strategy is critical to ensuring high quality of skilled health personnel at graduation in LMICs.


"The LSTM team in collaboration with the NCK should organize regular training and updates to the university lecturers. The training should also cover all the skills needed in mother and newborn units since most lecturers rarely practice them because most of the times they are in class teaching students."…

midwifery educator participant in a capacity strengthening workshop
 

Midwifery and obstetrician educators need to be exposed to capacity strengthening workshops in EmONC and advanced obstetrics and surgical care skills respectively to update their knowledge, skills and competencies.