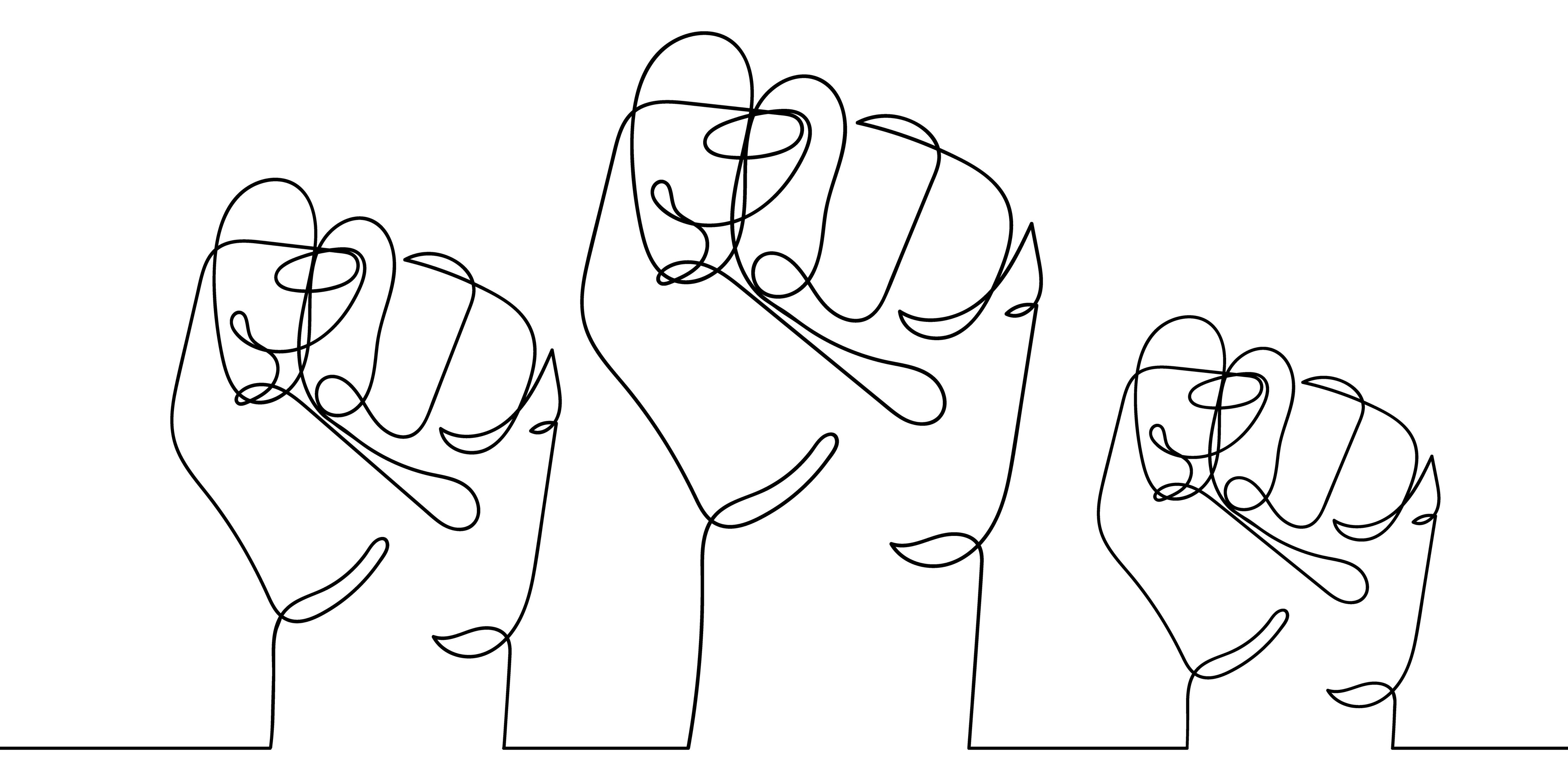 The current events will go down in history. Rest in power George Floyd, the many lost before him and the many we will lose after him at the hands of police brutality. The murder of George Floyd has triggered a reaction that I have not seen in my lifetime. A reaction I hope is not fleeting, but instead develops and grows into an organised effective means to change the system of oppression to one of inclusion, equality and liberation.  
It is important to recognise this is not an issue inherent to the USA, Britain has a rich history of racism that has plagued Black and other ethnic minorities for generations, and it is still prevalent throughout this country today. It is a history that is infused into the infrastructure of this country, Liverpool being of no exception. Our city played a shameful and impactful part in the history that should never be forgotten or ignored.
The abhorrent events that unfolded this weekend born from ignorance and hatred against the BLM movement emphasised the crude and uncomfortable truth. That racism is rife and ever-present, simmering away waiting to rear its angry head when the opportunity arises. However, it is important to remember overt acts of detest are not the only forms of racism, it is much more complex than words.
Racism is systemic and insidious and often goes unnoticed by those who don't experience it. It infects every level of society, persisting in our workplaces, our hospitals, our schools, universities, and our justice system. We can see it in healthcare, with Black women in the UK being 5 times more likely to die during childbirth in hospital compared to white women [1]. It can be seen in the justice system, with Black people being seven times more likely to be incarcerated in comparison to white people [2]. We can see it in our education system, when students from a Black Caribbean background are 3 times more likely to be permanently excluded from school [3].
But its more than demographics, it's in everyday life. It can take a passive almost casual form, for example being told "you should be cooking jerk chicken, not pizza" on a Sunday morning shift in a pizzeria. These customers thought their joke was hilarious. I did not and they could not understand why. Or as casual as being the only person in the first-class carriage to have their ticket checked. And then checked again. Black and brown people will have racist encounters, some less obvious and some more so, on a daily basis, whether it be microaggressions or outright abuse. My light-skin privilege has protected me from the prejudice and experiences other Black people have to endure. Acknowledging one's privilege is essential, we have a responsibility and a duty to do and be better, use it.
Corporations and institutions also have a duty, to address the issue at hand and take action. As a proud member of LSTM it is encouraging to see the institution take an active approach in addressing the black lives matter movement. LSTM have acknowledged and established their commitment to addressing inequalities present. Furthermore, they will be reviewing data to develop an action plan to aid the identification and dismantling of barriers present faced by our BAME community. Additionally, the curriculum will be examined to identify if it needs to be decolonised, this is a very important step every educational institute should be taking.
The worldwide displays of solidarity and acknowledgment bring hope, but also the fear that momentum will subside, and we will see history repeat itself again. It is crucial we do not let this happen.
Be active in what you do, in what you say and in your thoughts. Please educate yourself and others, have uncomfortable conversations, donate, volunteer, and importantly listen to and amplify the voices of Black people. Liverpool has the oldest Black community in the UK, read up on it and expose yourself to all aspects of our history. Act locally wherever you are. Liverpool has some great Black owned businesses and resources; The Goddess Projects, Go-off sis, ROOT-ed Zine magazine and many more. There is also the website here which lists Black owned business, resources and charities.   
Change has been long overdue. It has always been the time to act, so make sure you act now. To remain passive and to remain silent is to be ignorant and it is damaging.  
Some useful resources to help learn, unlearn and relearn;
Natives by Akala (book)
Why I'm No Longer Talking to White People About Race by Reni Eddo-Lodge (book)
Black and British: A Forgotten History by David Olusoga (book)
Don't Touch My Hair by Emma Dabiri (Book) 13th (Documentary), The Unwanted: The Secret Windrush Files (Documentary).
References:
1. Saini A. 'To be black or brown is to see your body suffer' | Angela Saini [Internet]. the Guardian. 2020 [cited 16 June 2020]. Available here. 
2. Streeck W. How will capitalism end?. London [etc.]: Verso; 2017.
3. Pupil exclusions [Internet]. Ethnicity-facts-figures.service.gov.uk. 2020 [cited 16 June 2020]. Available here.