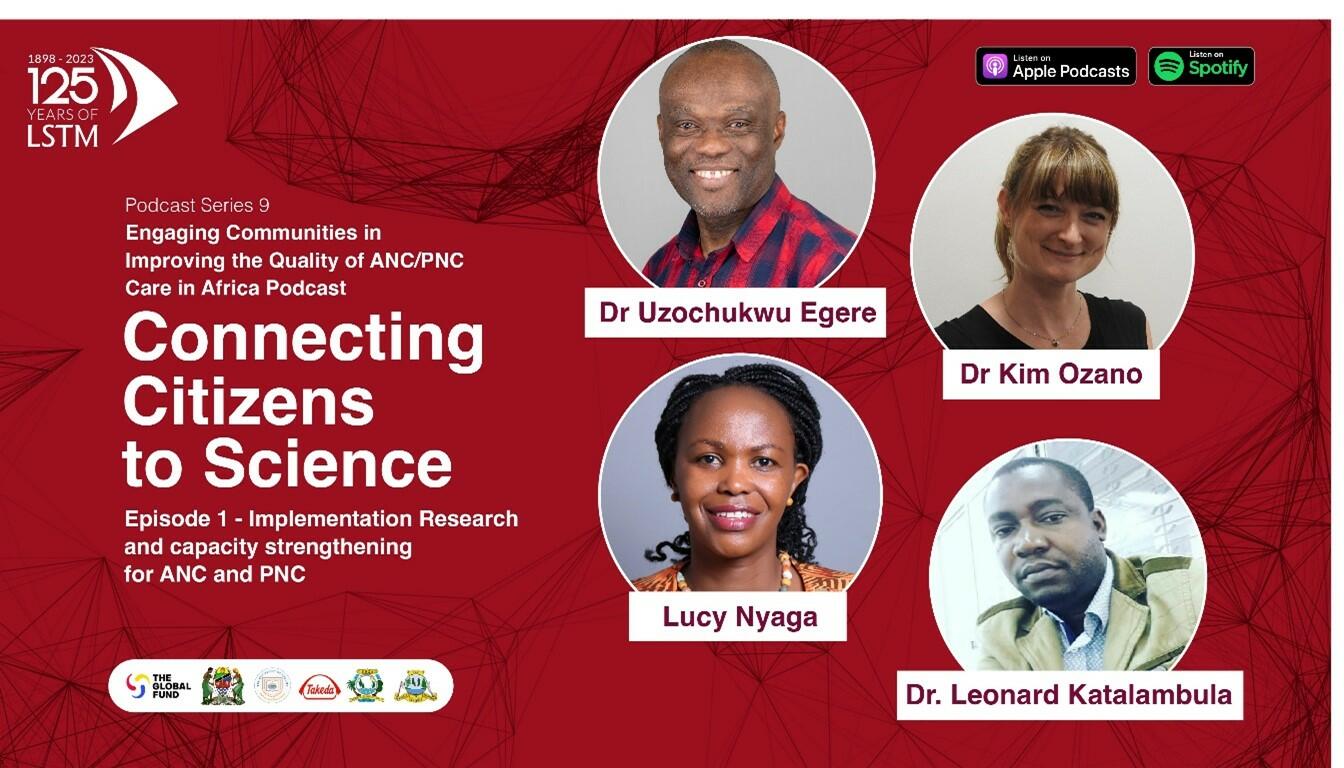 The research focus of the the Emergency Obstetric and Quality of Care Unit (EmOC&QoC) at Liverpool School of Tropical Medicine (LSTM) includes evaluation and implementation research aimed at strengthening health systems for women and newborns. In line with LSTM's Vision and Mission, the EmOC&QoC Unit aims to contribute to improved maternal and newborn health outcomes through; i) identifying ways to improve quality of care and reduce maternal mortality/morbidity by conducting operational research, ii) optimising impact by combining rigorous research with capacity strengthening and technical support, and iii) ensuring research is relevant to local needs and informs policy considerations by working in partnership with policy makers, local research leaders and communities. 
The EmOC&QoC Unit disseminates research findings through a variety of ways. Key ways include publications in peer reviewed scientific journals, scientific conferences, seminars and workshops, organizational website and the Unit's country webpages, blogs, and through social media platforms. These avenues however have limited reach. In the recent past, podcasts have gained prominence as communication and dissemination platforms that reach a wide variety of audience. Recognizing this, the LSTM has developed the Connecting Citizens to Science podcast. This is a platform that offers opportunity to a wide range of stakeholders and communities to discuss ways in which people and communities connect with research and science. The stakeholders who engage on this platform range from patients, survivors, policy-makers, researchers, health workers, scientists and research organizations. To enhance coverage of dissemination of research findings, methods and approaches employed to improved Maternal and newborn health outcomes, the EmOC&QoC Unit has partnered with Connecting Citizens to Science podcast to produce its first series of podcast.
Dissemination of programme activities is an essential component for the Quality Improvement for Integrated HIV, TB and Malaria services in Antenatal and Postnatal Care' programme funded by the Global Fund with funding from Takeda Pharmaceuticals in order to achieve the purpose of fostering policy change and MNH impact based on research finding. In line with the Unit's aim of disseminating scientific research to a wide variety of stakeholders, the Unit has produced its first podcast series, Engaging Communities in Improving the Quality of Antenatal Care and Postnatal Care in Africa Podcast. The series is developed against the background of the Global Fund project implemented in five countries in Africa – Kenya, Tanzania, Nigeria, Togo and Chad.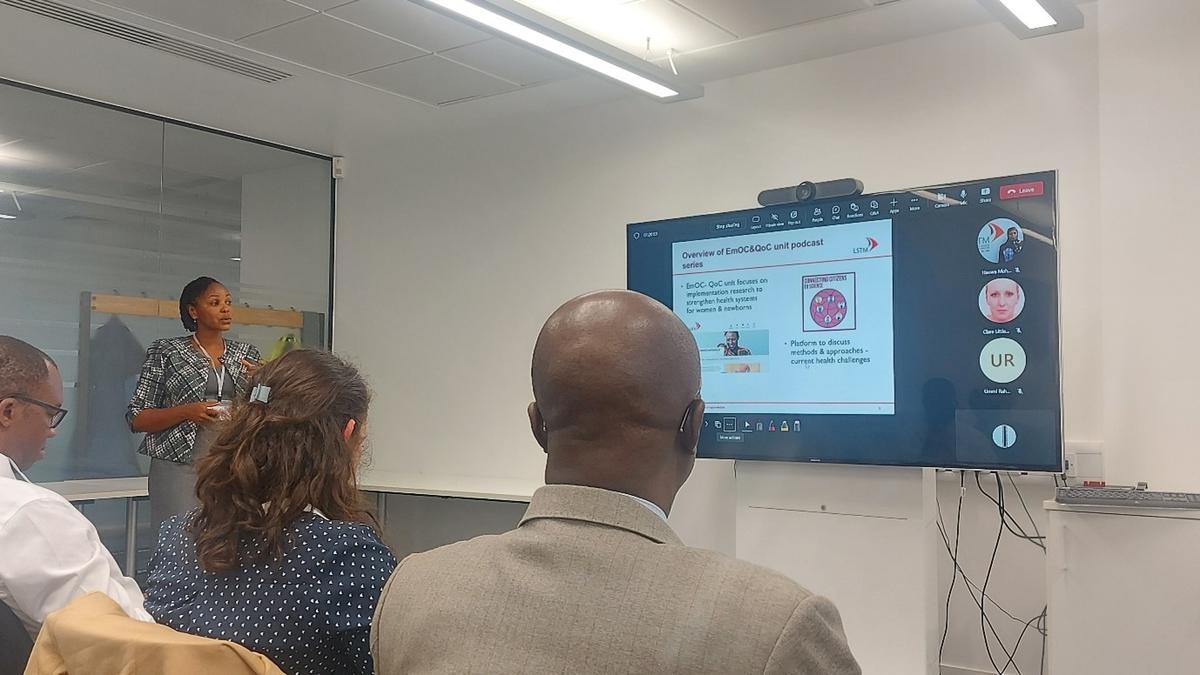 The EmOC&QoC Unit, in partnership with the Global Fund has launched the first series during the first Knowledge Management Event held in Liverpool on the 12th of September 2022. During the launch, Lucy Nyaga, the Country Director, LSTM Kenya noted that the podcast series will enhance the EmOC&QoC Unit reach. She informed audience at the event that the EmOC&QoC Unit's podcast will be promoted through various platforms for a wide reach.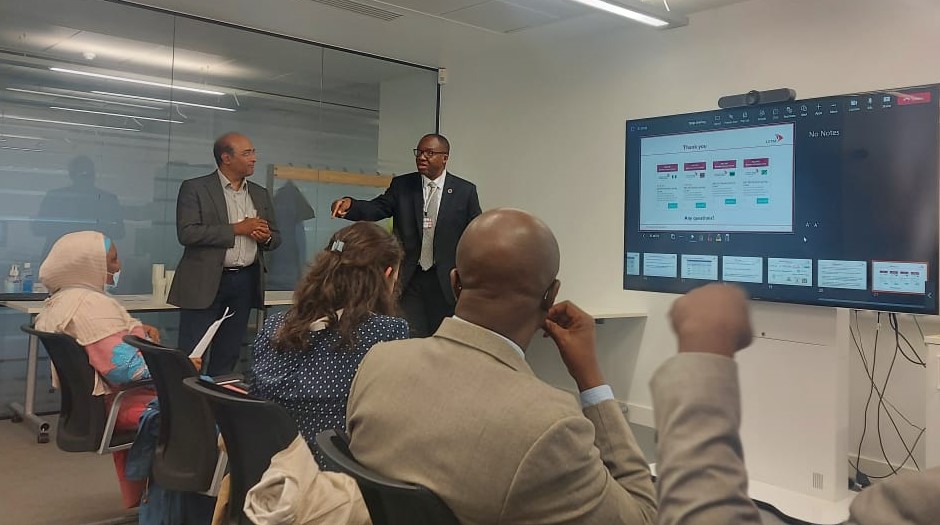 Dr Charles Ameh, the Head of International Public Health Department, and the leader of EmOC and QoC, emphasized the Unit's commitment to disseminating its research findings.
Dissemination of research findings not only promotes scientific knowledge, but also enhance public understanding of science, creating a catalytic effect in enhancing health outcomes at all levels.