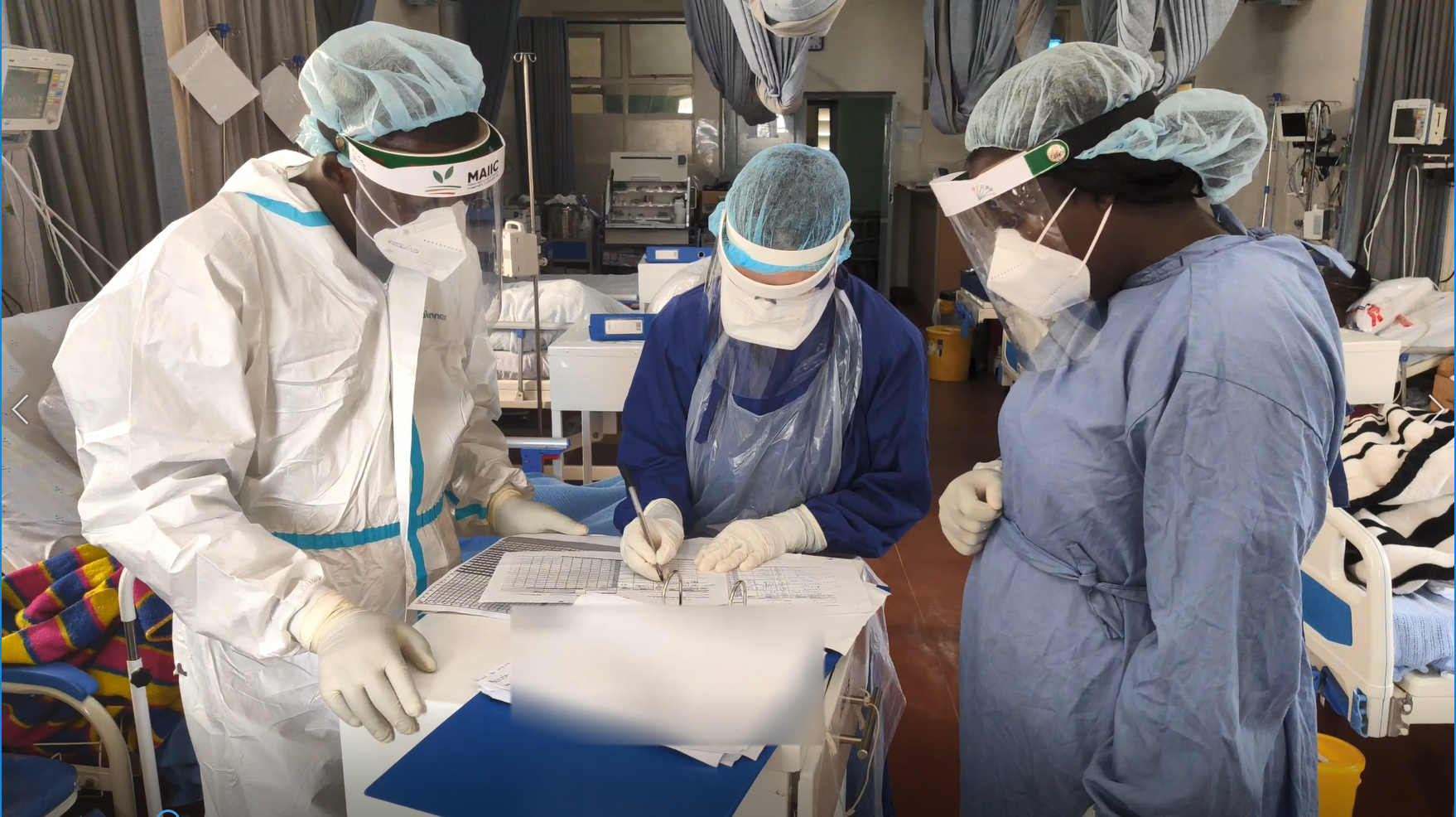 Being on-call for the hospital COVID ward can be tough. January and February (our second wave in Malawi) was particularly so… all the nurses, physiotherapists, doctors, cleaners, pharmacists, radiographers (and many other groups I have missed) have been focussed on the patients in front of them. When they had a break, there was a tendency to fixate on the worrying national graph of case numbers. During my last week on-call, I made a conscious effort to look up… to look at the ward and the hospital in general, and to see how far we have come.  
Over the last year, Queen Elizabeth Central Hospital has transformed the way it has dealt with patients. Like everywhere in the world, the patient routes to healthcare have become more complicated, and systems which have been set in stone for years have been changed to quickly accommodate the new reality. It has been a concerted effort from so many services: the screening of everyone at the hospital front door; the creation of "safe" and "COVID" zones; rapid laboratory testing; opening new areas to deliver life-saving care, especially oxygen; distribution of food to patients because their carers, who usually provide meals, cannot directly visit any more. All of this while trying to maintain core services to those without COVID. 
All of these changes are now "normal". But every one of them assumes a safe environment for both staff and the patients they look after. We have been so fortunate to be able to source sufficient PPE, with help from the #BumpItForward campaign. With this strong foundation, healthcare workers and support staff are working in an environment where they feel safe. The fear which initially permeated the COVID areas has dissipated – we have still seen very large numbers of patients and tragic loss of life, but the system is coping. When I looked up, I saw teams of committed people working really hard, and working together. The ward was clean. Patients were being frequently observed for signs of recovery or deterioration. There has even been sufficient oxygen in our hospital thanks to a new oxygen-producing plant, although it was a close-call at times. Even the communications whiteboard was legible. 
This immense human effort has been sustained for months, and there are now very good signs that the worst of this current wave behind us. Nobody knows if this will last, and that is unsettling. But thanks to the PPE donations, we are working in a safe working environment – a major source of uncertainty has been lifted, and that makes the rest much easier to deal with. 
For more information and the latest updates on the Bump it Forward Campaign, click here.