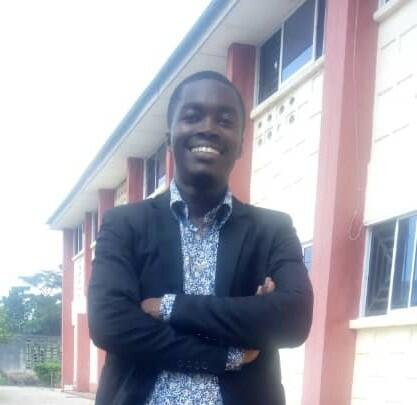 It all started somewhere around September, 2019 after a successful application to study with LSTM on their Global Health Programme.
In fact, it was such a wonderful opportunity having been offered a scholarship opportunity to enable a smooth study. The feeling was extremely great – "wow, such a great opportunity to study with one of the world's best universities, and to become a global health leader, a dream I have always envisioned comes true with LSTM," I said to myself.
Upon reading a bachelor's degree in Public Health, I have always envisioned myself of becoming a global health leader and researcher who will join other researchers and team of experts and policy makers in multidisciplinary approach to tackle some of the numerous threats of global public health interest. Being part of the Global Health Programme has been an incredible experience with great impact on my career path and personal development towards my future aspirations.
The Global Health Programme is well designed and structured to train students in both theory and practically oriented teaching and learning environment. The programme course contents have impacted on my knowledge and understanding of global health issues, research approaches and methodologies, leadership in health, just to mention but few. Interestingly, as the name goes Global Health, the programme has diversity in terms of students across the globe, and this has created a rich platform of network to share, learn and collaborate with colleagues at different parts of the world, all towards the quality of our training in becoming global health leaders.
The practical application of the insight gotten from the course gives me great level of fulfilment anytime I join peer discussion to assess our health care system and leadership approach to dealing and responding to Covid-19 and strengthening our health system post Covid-19. I have always felt a sense of fulfilment as a potential global health leader. I could not get the opportunity as I wished to work on projects in line with Covid-19, however, I have been able to share views and practical knowledge on fighting this global pandemic and the need to strengthen our public health training and institutions with peers and friends – basically advocacy and education.
I would at any day and moment express my profound gratitude to LSTM and my scholarship funders for making it possible for me to get closer to my dreams and making it a reality by giving me this opportunity to be trained as a global health leader to make a difference.
For more information about our online MSc Global Health programme, please visit https://www.lstmed.ac.uk/study/courses/global-health