Women scientists  are blazing the trail in a multi-country programme addressing TB and other chronic lung diseases in Africa
They are overcoming challenges women commonly face in advancing scientific careers
Equality of opportunity  together with supportive and respectful environments are vital to ensuring women scientists are able to maximise their research skills and talents
Research capacity strengthening in our Lung Health Research programme
Research is an apprenticeship career. The support and guidance that scientists receive as PhD students and postdoctoral researchers is vital to their future success. As Deputy Director of  the NIHR International Multidisciplinary Programme to address Lung Health in Africa (IMPALA), one of the largest Lung health research programmes currently running in Africa, it has been a privilege to see how our cohort of early career researchers, are turning their scientific curiosity into evidence that may help improve lives.
IMPALA research addresses TB and chronic respiratory diseases, such as asthma and chronic obstructive pulmonary disease. TB has long been the leading infectious cause of death world-wide, only surpassed by COVID in 2020. Chronic respiratory diseases are also important but neglected causes of morbidity and death in low-income and middle-income countries.
By design, development of multi-disciplinary applied health research capacity among ten fully-funded early career researchers has been central to IMPALA's strategy; six of these are women. They are, I believe, future research leaders who will drive innovation for improved global health.
However, their work in the clinic, at the bedside and in the community is only part of the story. Like so many women in science, our colleagues have significant responsibilities caring for children and other relatives, on top of their busy professional careers. This means we need to create and actively sustain nurturing working environments in which women are not only treated with respect, but fully supported to balance their work and lives.
Embedding these values in the programmes we design and lead is central to ensuring that the research of the future has full access to the bright young talent of today.
We start with Brenda, whose PhD Fellowship combines diagnostic imaging, modelling and policy research.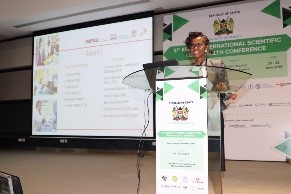 Brenda Mungai:  

a day in the life of an early career researcher
As a mother of two, my day starts at 5am with a look at my "to-do" list while my son gets ready for school. I drop him off at 6.40am, then sometimes (though not as often as I would like, especially with COVID-19) I exercise for 45 minutes at the gym before settling into work at 8am. Right now, I am developing an operational model. This has been both interesting and challenging:  I get to learn a new skill, although the coding is quite tedious. 
I am writing up at the moment and analysis is taking up most of my time.  However, as a policy PhD student, I regularly meet with policy makers and am currently planning a meeting to present the final operational model to them. A recent highlight for me has been having my chest x-ray research work published in BMJ Thorax.
Words of wisdom and encouragement from the team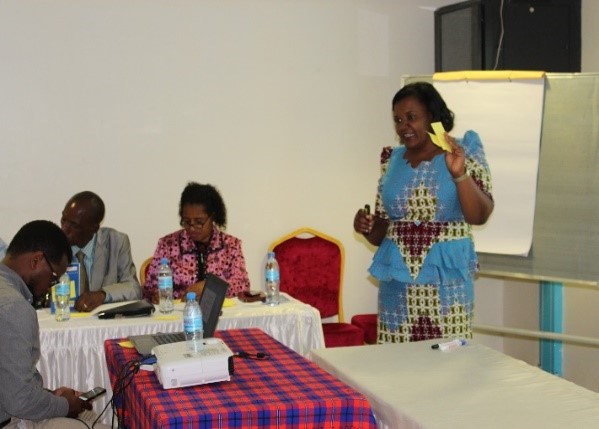 "Make sure that the decision you make today is for your own future. Don't shy away from what you think you are interested in because of discouragement from males." 
 Elizabeth Shayo,Post-doctoral researcher in social sciences, National Institute for Medical Research Tanzania, is studying how stigma and poverty act as barriers to service uptake for patients with lung disease.
Be  kind to yourself; it is OK to have doubts but don't give up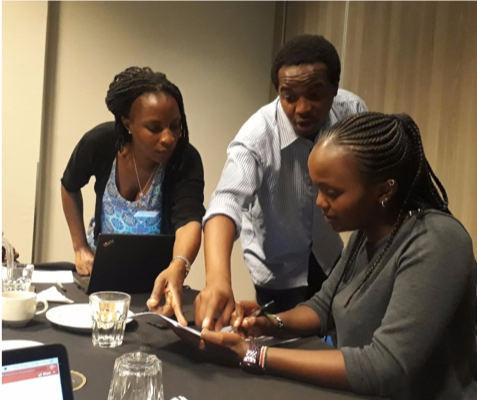 "It's okay to feel uncomfortable, uncertain or unprepared….it's okay to doubt yourself today, just remember to try again tomorrow." Wanjiku Kagima PhD Fellow, Clinical Sciences, Kenya (on the right) is evaluating ultrasound diagnostics in acute lung disease
"Despite the many gender-related challenges faced by career women, a career in global health is more likely to be fulfilling and exciting than not. It will spur persona and individual growth as well as contribute to the general good."  Irene Ayakaka PhD Fellow, Social Sciences,Makerere Lung Institute (MLI), Uganda (on the left) is researching community engagement  in lung health systems               
Be ready to take the lead; don't sabotage yourself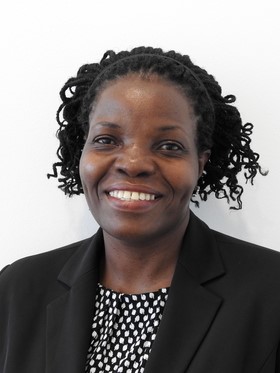 "Overcome societal and work-related prejudices about women. Avoid self-stigma and inferiority complex.  Be ready to take the lead without fearing to fail, but aiming to learn for self-improvement." Rebecca Nantanda Post-Doctoral Researcher, Clinical Sciences, MLI, Uganda, is researching the environmental and nutritional determinants of lung function in a birth cohort in Uganda. Early life determinants are increasingly recognised as key to understanding lung health challenges in later life.
Be reflective and engage genuinely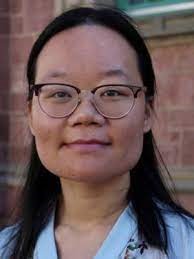 "Spend plenty of time at study sites and be hands on. Observe local life, chat, learn the reality on the ground and be reflective (e.g. what health research is needed, who are and who should be involved in the research?) Yan Ding Post-doctoral researcher Capacity Strengthening, LSTM.
Yan's crosscutting work is already generating lessons about how to strengthen the multi-disciplinary working that is needed to optimise Global health research.  
"It's never too early or late to pursue a career in global health research. There are many mentors and a great support team you will meet along your journey…All you need to do is be willing to learn, be open, reach out... Learn every day." Brenda Mungai
As is often the case in Global Health, these women have many years of clinical and other health sector experience prior to their doctorates. These perspectives, contextual knowledge and skills add tremendous value and relevance to the science they produce.
Integrating life and work is possible
"You don`t have to choose one over the other." Brenda Mungai
The advice these researchers give highlights both their awareness of the challenges that face women in science today and their determination to overcome them.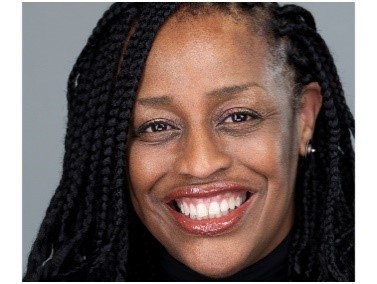 Dr Angela Obasi is Deputy Director of the National Institute for Health Research (NIHR) Global Health Research Unit on lung health and TB in Africa (IMPALA) the other authors are featured above.