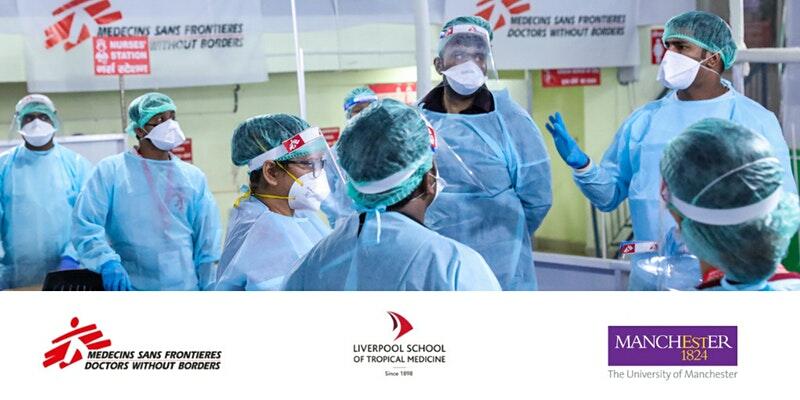 As we near the one-year anniversary of the first COVID-19 cases recorded in East Asia, followed by the dramatic spread and impact across Europe, North America and other continents, there is still great concern about its expected impact across further communities.
The potential impact on populations affected by humanitarian crises and/or living in poor resource settings; in particular in overcrowded urban contexts, detention sites, displaced people in camps, is still unknown.
Governments and public health authorities are facing unprecedented challenges of planning, implementing and adjusting multi-sectoral responses in their respective societies balancing the public health good with the economic priorities and public perception.
Join us for a panel discussion with leading humanitarian practitioners and academics who will reflect on first-hand experience and research, to discuss the approaches and challenges for adapting humanitarian responses to the reality of the COVID-19 pandemic.
Registration via Eventbrite, click here
Chair:
Tom Ellman, Director of Southern Africa Medical Unit, MSF
Tom is Director of the Southern Africa Medical Unit (SAMU). Since first working for MSF in Rwanda in 1995, he has over 15 years of experience in humanitarian medical work mostly with Medecins Sans Frontieres. His focus has been on HIV, TB, and malaria in Africa and South-East Asia, apart from a three-year 'break' working on Chagas disease – the 'AIDS of the Americas' – in Bolivia.
Panel:
Dr Raji Tajudee, Head of Division of Public Health Institutes and Research, Africa CDC
Taj is a medical doctor with postgraduate qualifications in Pediatrics and Public Health. He is a Fellow of the West African College of Physicians and African Public Health Leaders Fellow of the Chatham House Royal Institute of International Affairs, UK. He has years of senior level experience in Child Health, Health System Management, Health Diplomacy, Maternal and Child Health, and Health in Humanitarian Emergencies. He has worked in different settings in the developing world; Nigeria, Saudi Arabia, Liberia, Guinea, Sierra Leone and Ethiopia.
He is currently the Head of Public Health Institutes and Research at the Africa Centres for Disease Control and Prevention (Africa CDC), Addis Ababa, Ethiopia. He heads the healthcare preparedness and countermeasures section of the Africa CCD COVID-19 response. He co-chairs the case management technical working group of the Africa Taskforce on COVID-19.
Dr Tom Wingfield, Consultant Infectious Diseases Physician and Senior Clinical Lecturer, LSTM
Tom is a Consultant Infectious Diseases Physician and Senior Clinical Lecturer at the Liverpool School of Tropical Medicine, UK. He is passionate about addressing the social determinants and consequences of tuberculosis and other poverty-related illnesses.
Since February 2020, Tom has cared for many with people with Covid-19 in Liverpool. He contributed to health systems' response and preparedness at Liverpool University Hospitals NHS Trust, Liverpool School of Tropical Medicine, and the Malawi-Liverpool-Wellcome centre. Tom leads quality improvement projects aiming to improve the care of people with Covid-19. Alongside Covid-19 clinical work and research, Tom is committed to providing accurate information about Covid-19 to the public, whether living in urban informal settlements in low-income countries or in the UK.
Lucas Molfino, Deputy Medical Director, MSF OCG
Reem Mussa, Humanitarian Affairs Advisor (Migration), MSF OCB
The panel session is hosted by the LEAP Programme in Humanitarian Practice, a unique partnership between Médecins Sans Frontières, The University of Manchester's Humanitarian and Conflict Response Institute and Liverpool School of Tropical Medicine.
What is the LEAP programme?
The LEAP Programme is a master's degree that has been created to meet the professional and personal development needs of those working in the humanitarian sector, producing graduates with the skills and knowledge needed to become leaders in the humanitarian field.
It crosses traditional subject boundaries to enable students to critically reflect on issues arising from their own work, the wider humanitarian agenda and develop the skills set needed for contemporary humanitarian practitioners. Focusing on a wide range of humanitarian issues, the programme offers a thorough investigation of the agents of change in the humanitarian field.
Find out more: www.humanitarianleap.org